Master class for those who want to make shorts with an overwhelmed waist with their own hands
Dream of shorts with an overwhelmed waist, but you can't pick up something worthwhile in the store? Read the article, in it you will find tips on how to sew shorts yourself
The abundance of modern shops pleases the eyes of the fashionista of all ages. You can buy everything that only the soul will wish. But be sure one hundred percent, that in a similar dress will not come to the party your girlfriend is impossible.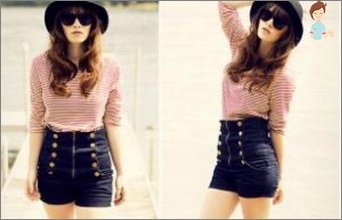 Unfortunately, clothing made for mass use and sold in all boutiques is not distinguished by its originality, and to buy a designer thing made in a single copy, the pocket is far from every beauty.
Therefore, more and more women remember the lessons of cutting and sewing and mask unusual outfits independently. Today, the conversation will go on how to independently sew shorts with an overwhelmed waist.
Shorts with hanging waist, what you need to create them?
It is worth saying that those girls who are just starting their way of self-sewing clothes, to sew overestimated shorts will not be very. But if you have patience and a huge desire to create your own fashionable things, then ahead. By the way, things with a high landing do not lose their popularity for a long time and will be relevant for a long time. Shorts will help to visually lengthen the legs and comfortable in the sock.
So, if you seriously decided to take on tailoring, then for this you need to stock by some infrident means:
Pattern. It can be found both on the Internet, and in some fashionable magazine. Women with experience in tailoring, quite bye, make the pattern on their own;
Textile. Material Choose to your taste, it will fit flax, cotton, jeans, wool and t.D.;
Lightning;
Thicks, scissors, pins, chalk;
Sewing machine, Preferably with Overlock.
When everything you need will be available, you can start work.
We start sewing shorts
The first thing you need to do is to transfer the pattern to the cloth. Ideally, you should get the following:
Front half of the product – 2 pieces;
rear halves – 2 pieces;
Front and rear parts, 1 detail with fold and 2 parts.
If you want, you can still construct pockets. Making a belt, remember that it will be wider than in the usual models of pants and fit your individual sizes. To the transfer of patterns on the fabric you need to take extremely carefully, as the more precisely the parts are made, the easier it is to sew a product.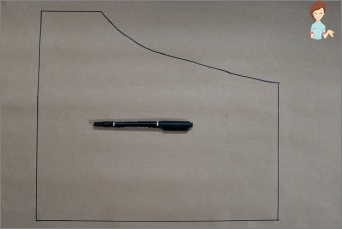 The ladies who could not find product schemas or did not figure out how to use them, you can advise the abrade of old pants or shorts and make the pattern on them. But again, if the thing was not with an overwhelmed waist, it will need to fix it, creating a new outfit scheme.
When each half of the shorts are cut out, you can proceed to stitching. By the way, when cutting, do not forget to make a break on the seams, approximately 1 cm from all sides, and to the bottom – 3.
Now Put the Out, connect and step back and the front halves. Then make side seams, work pockets, if they assume your outfit. Where the average cut you will have zipper, it's time to treat this place. The belt will have two parts, they are compared with each other, and then, are attached to the shortcase.
To create you it was easier, it is recommended to stroke every seam. In principle, if you have at least a minimum experience of tailoring, then to make overestimated shorts will not be a problem for you. The only snag that often spoils women nerves, it is the striking of the crotches.
True, if you do all the patterns exactly, refer to the sewing carefully, performing the work paintaking, then there should be no problems.
Another option of how to sew shorts with an overwhelmed waist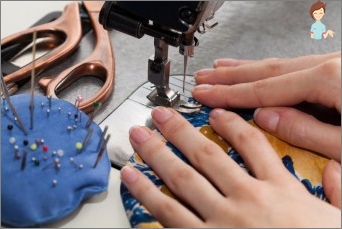 Of course, for some women, the method described above may seem difficult in execution. In this case, make a break in your closet. Most likely, you will find a pair of old jeans with a high waist, who have not been wearing for a long time. Inhale the new life in the boning pants, take sexy overestimated shorts, which are now at the peak of popularity.
To create an ultramodern outfit, you just need to decide on the long, clearly measure it, and then, using scissors, shorten the pants. To jeans on the site of the cut, it's a fringe, turn the edge slightly and step up.
With the resulting shorts will be perfectly combined T-shirts, blouses, T-shirts that should be fed to pants. Supplement image can be jacket. Watch such a kit will be very stylish.
Today you have learned two ways, how to make shorts with an overwhelmed waist. Try to experiment at home, enter the diversity in your wardrobe. Good luck!