New life of old things or how to get rid of the gray cast iron battery
New life of old batteries: how to make the original decor for heating using technology «Decoupage». Types of decoupage for homemade design with your own hands: pasting, drawing, modeling
The modern interior is more and more diversity and originality. However, how many times we faced the fact that the repair was made new and good, and one item still does not fit with the overall setting. And as a rule, we are talking about a low-impact type of battery. Ugly «Harmoshki» Heating spent still in Soviet times, unpleasantly stand out on a general background.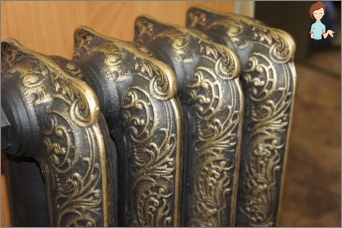 You can put a drywall wall with lattices to hide it is a non-spat in the house, but in this case it will be bad to warm the apartment. Yes, and the means to similar after the cost repair is not always enough.
Hand-Maid enjoys greatly popularity. Of course, not everyone can make a chair or cabinet with their own hands. But there are simple types of crafts to make which each can. These include decorating heating in the house, to make a decoupage of which can each.
We update the batteries: how to make a decoupage of heating with your own hands
If we are in some patience and creative mood, you can breathe new life into old and boring things. This will help you decoupage technician. It is worth noting that the work in this technique does not require special skills or creative potential, but, the result is indescribable – from forever gray and unspoken «Harmoshk» Batteries will turn into an expressive focus in the room. So the decoupling decoupage of the cast-iron battery is the best solution.
So, there are several types of decoupage.
And before deciding which one to choose, it is necessary to determine the function that the estimated decor will perform:
addition to the interior;
one of the interior accents.
In addition, it is also necessary to correctly calculate our own strength so that the creative flight is not interrupted at half.
Beautiful interior with your own hands: Decoupage of heating batteries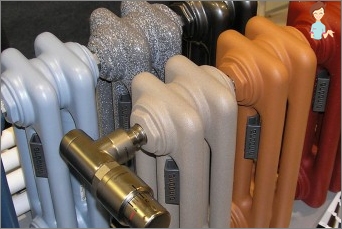 The first and easiest way to transform old things through the Decoupage technique is a salary. His weighty plus is an easy execution.
All that you need: a selection of color gamut of the desired shade, high-quality materials, patience and accuracy.
Another significant advantage of pasting is that it does not take. There is a salary in several stages.
Stage 1
Preparation of raw materials:
My battery is well and clean from dust and spots, including the inside of the walls and the membranes. Detergents are definitely allowed, since the surface must be as clean as possible;
Align the surface by stripping. To do this, take the sandpaper and process all the places where the paint is eliminated or peeling;
Wash thoroughly thoroughly;
Preparing the basis for decoupage. For this, white oil paint stain with cast iron and leave before drying (approximately for a day).
Stage 2
Glooming:
Choose an image. Note that rice paper for this type of decor needs sufficiently small sizes: only 34×100. Therefore, it is not enough to glue the entire surface and at the same time save the drawing. So choose abstract or neutral images in order not to get into the situation when you have to draw a picture for the battery yourself;
Prepare. To do this, measure the surface size of the surface under the pasting, and cut the paper with the corresponding strips;
Glue plow. At the same time, it is important to immediately get rid of bubbles and folds in the figure – to smooth it in the same way as the wallpaper smoothes when. Leave a briefly dry;
After drying, the cuts are not saved ribs;
Cover the heat-resistant varnish twice. Decamentary drawing is needed for durability and, of course, for aesthetic effect.
The second way is more complicated, but very interesting for those who do not badly draw or has an image in the idea, which is not in the finished form on napkins.
To do this, you will need:
Multilayer napkins of the desired shade;
PVA glue;
heat-resistant varnish;
acrylic paints.
The process of preparing the heating section is the same as in the previous method.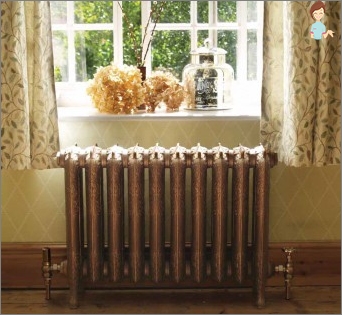 After that, we glue the surface with napkins. Note that it is optional to glue, optionally, the chaotic order in the location of the napkin will give the original note.
After drying, we put on paper drawing. And there is an unlimited field for fantasy: from lush flower bushes and trees to images with whole paintings, elements of ornaments soaring in space planets and t.D. It all depends on your artistic skill.
Acrylic dries quickly enough, but it keeps long, and the palette of paints has rich colors. After drying, cover everything with several layers of varnish.
Attention! The choice of paints is very important. The composition of acrylic can differ significantly and target different purposes. Therefore, before buying it is worth clarifying whether one or another type of acrylic is suitable for your purpose.
Cast iron batteries: decoupage for old
This method of decor suggests not only the salary and painting in the modern style. You can also wear and make an inflamed «Harmoshka» under ancient. To do this, you can use ready-made molds that are sold in Hand Made stores, or try to blind simple elements.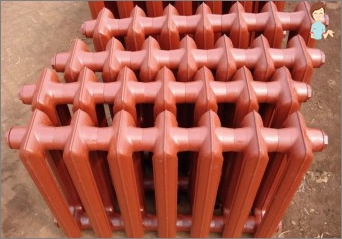 First of all, you should define, in style what era you go to arrange the surface of the old cast-iron «Harmoshki». It can be a papusary baroque or monumental antiquity.
You can also use more memorable elements of modern or art deco. How material for modeling use self-hardening mass. He dries quickly and gives back paint. Also an indispensable plus is that it is perfectly glued to metallic surfaces.
Volumetric elements and figures can be disappeared by acrylic paints or open lacquer. In order for the surface to fully correspond to the selected style of the era, you can additionally make a decoupage of batteries with napkins. And in addition to everything, the napkins can be neglected with the effect «ACTION». This technique looks great in modern style.
Ways to update old boring things a lot – it all depends on your imagination and the number of time you have.