Crafts from waste: decorate the interior and make it multifunctional
Waste crafts can decorate the interior and solve many other tasks. They are performed from plastic bottles, boxes, disposable tableware, paper, etc
Folk craftsmen who could create whole masterpieces were always. Today, together with the household garbage, we throw as much potential healthy material for all sorts of crafts, which is just a circle head. Diverse plastic bottles, boxes and containers, corks, tubes, cups, disposable dishes and ordinary paper – all this can be used secondary. What crafts from waste can be made independently?
All good
Plastic bottles rightly occupy the first place among the household garbage used to obtain all sorts of devices and decor elements. They are durable and both flexible, easily denominate deformation.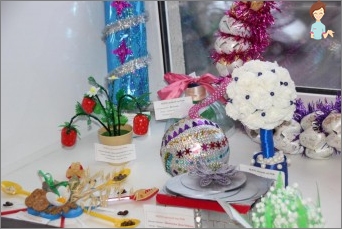 They decorate the doomed plots, making out of them figures of animals, birds and insects, laying out whole compositions, connecting separate elements with tape or glue.
From cardboard boxes Perform houses for pets and dolls, and from a large box you can make a whole spacecraft or racing car for your child. Disposable utensils used for wall panel decoration, and from old clothes you can weave the rug.
---
Crafts from waste, made with your own hands: how to make a pencil from a plastic cup and papier-mache? To do this, you will need a plastic bottle, a paper container from the eggs, artistic soil and acrylic paints.
Production Stages:
Crop the bottle to the desired height and clothe it with a papier-mache mass. Do not forget to add PVA glue into porridge;
Now it is necessary to cut the volumetric pattern from the same paper. What will it be to solve only you. You can implement the plot from some fairy tale, for example, perform a red hat and wolf, as well as vegetation inherent in the forest;
After 3-5 days, when the papier-mash dries, you can proceed to the primer, and after paint a pencil with acrylic paints. If they are not, the gouache or watercolor will fit;
All, the original stand for pencils with volumetric decor is ready. Just admire it and use the destination.
Making with children
If you have small children in the house, you can attract something to the process
interesting and their.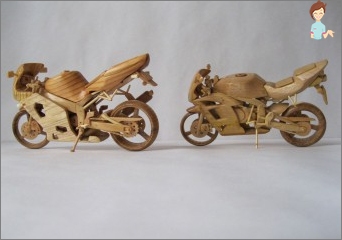 For children, crafts from waste can be part of any game presentation. Unnecessary plastic containers from chocolate eggs-surprises can be used for the manufacture of men and animals.
Armed with marker, plasticine and self-adhesive eyes, you can make a lot of all kinds of animals.
And even if later the baby will not play with them, he will love the manufacturing process itself, and you will benefit free time.
Stages of manufacturing multi-colored caterpillar from this category of materials:
Multicolored threads for knitting Cut into small pieces. You need to split a thick needle on fire or sewed and do in the front and rear of several containers two holes, one opposite another;
It is a double-sided scotch egg, the upper film to remove and sprinkle each threads of the same color, trying to fix them as tightly tightly to the scotch;
Now at the end of ordinary gum, it is necessary to secure the bead – it will perform the role of the caterpillar nose. The bottom end to turn along the entire body of the insect, so connects containers among themselves;
You can enhance the design, if inside the container in front of the second hole, too, make a nodule. The last kinder fix the button for the tail. It remains to attach eye caterpillars. And you can designate the floor, decorating your head with bows, ribbons or funny cling.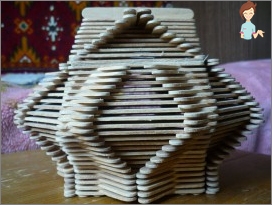 For children, you can come up with a lot of crafts from domestic waste.
Surely, many dads or grandfathers have a suitcase with instruments in which the mass of all sorts of nuts, bolts, self-tapping and dr.
Together with the child, you can post a whole picture, indicating the contours, for example, the car with a rope, and the internal space by filling with these iron devices, pre-paint their gold or silver paint.
Crafts from rolls from toilet paper
DIY, made from domestic waste with their own hands, are designed to decorate the interior and solve many other tasks. For example, from the rolls of the most ordinary toilet paper, you can make a multifunctional device in which you can store any trifle – buttons, paper clips, buttons, pins, jewelry and the same pencils. Make a useful device extremely simple.
Here are the manufacturers:
Take several rolls from toilet paper and cover them acrylic paint. You can choose two colors and coat one outside, and others inside, and if you have drawing abilities, you can decorate the products at your own discretion;
Armed with scissors or a stationery knife, shorten rolls, make from different in height. Now it is necessary to glue the tubes together in any variation, and after also with the help of glue, fix the design on the cardboard base. All, do it yourself ready for your own hands.
Ideas for creating crafts lie on the surface, just look around around yourself.
Try to do something useful and beautiful and you, and this process will bring you a lot of pleasure. Good luck and success!