Crow and sew themselves: learn to cut bag
Want a new bag, but shops cannot offer you anything interesting at an affordable price? Do not matter – Save the bag yourself with our advice
Bags have long turned from a simple accessory in the subject almost essential. All female supplies, starting with keystics and notepad, safely fit in it, and ending with the cosmetic. Considering such a multifunctionality, choose the only and unique bag is very hard, and sometimes it is easier to make it.
We will not say that it is easy, but it is quite possible, and much cheaper than to buy an industrial option.
What can sew?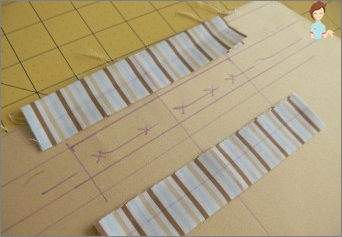 Before making your own hands the first bag, you need to draw her sketch. This is necessary in order to represent how much and what material (accessories, decorations) must be purchased, and how it should look.
Most likely, in the process of implementing your idea, you want to change something, but this is the whole charm of handmade accessories.
Long before you want to sew a bag of leather, you should make sure that your sewing device can cope with such a matter because it is stitched quite difficult. Otherwise, you can use a cloak, velveteen, all x / b fabrics, velor, denim, tweed and many more things that can withstand casual wear and frequent washing.
To make an interesting finish, you have to stock tight and thin material, lace and ribbons, from which you can make applications, bulk flowers and abstract patterns.
No matter if you do a handbag of old jeans or a new flock, all seams should be flashing 2-3 times. It is necessary so that the finished product can withstand the weight of all accessories, and its lines did not sprawl and did not rush.
As decorations, literally everything that will come to mind: beads, beads, rhinestones, ready-made stickers, stripes, with your own hands made bows and flowers from ribbons, lace, decorative lads, etc.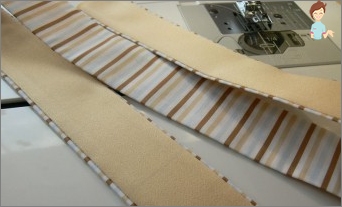 The handle for the bag is also really done independently, but if there is no desire to mess around, or it requires the design of the future accessory, you can buy ready-made handles, chains, rings and other products.
They are easy enough to attach rivets, clamps and other connecting elements.
Before sewing a bag of any fabric or leatherette, you need to decide on the way it is closed. It can be a strap, magnets or standard zippers, here to solve only you.
When sewing any bag will not work out without lining fabric. It can have a color similar to the basic sewn material, or be contrasting color. For a hard bottom, use a dense cardboard, and to work with it will have to master the skills of handling.
In general, before sewing a bag of tweed or old jeans, stocking the following fixtures:
Soap or a specific shallow for applying patterns;
centimeter;
a ruler, paper paper or ordinary newspaper;
pins and needles;
Matter, accessories and decorations.
How to build a pattern
The layout of the future accessory is the most difficult stage of its creation. Indeed, sometimes it is not possible to implement a naphantazized because of the technical moments.
Fortunately, there are ready-made basic patterns of the bag, and to sew your own product with your own design, you can use in advance the walls of the bag, its bottom or handles. All these drawings can be downloaded from the Internet, and supplement them with their elements in the form of non-standard pockets or compound pattern.
You can sew your own bag from any tissue, stopping on its square, rectangular, oval or round form. In the first three cases, the bottom of the product will be a rectangle with completely even, narrowed or extended edges.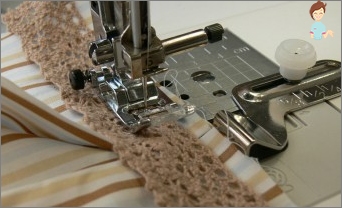 But for a round handbag, the walls of the walls are made rectangular, and the bottom – round. The width of the bottom can be arbitrary, and a pattern is drawn with a circulation or a round plate.
By the way, it will be said, instead of a round bottom, you can make a polygonal, and then the accessory will be more interesting and more unique.
Despite the fact that the handles are also another main detail, sew them easier. They are a long rectangular strip of fabric, sewn into the bag.
Lining patterns are made similar to the main parts of the accessory, although some models can be at all without a separate bottom, that is, it is cut by a single web with walls.
How to collect all together?
After you have determined with the type of tissue, printed or painted patterns, stored by all consumables, you can begin to the final stage:
Decuting on the fabric flowed, they should be covered with soap or pencil, after which cut;
All the main elements and parts of the lining are selected separately;
The lining and the base are stitched along the upper edge, for which it is better to use a separately tailbroken bar – a strip of a rectangular fabric;
The handles from the leatherette or other material will be done in two ways: just beate all the edges of the cut-off long strip of fabric inside, and flash it on top, or sew a rectangle on its left side, and then turn outwardly using a pencil;
Handles can be sewed inside the product, on its sides or edges. It is permissible to launch them and on top, or securely by rings / hooks and so on;
As soon as the handbag of leather or old jeans will be almost collected, you can start locking locks, fasteners or lightning;
If there is a bottom, it is separately covered with a lining material;
In order for the angles of the accessory to have clear contours, they can be connected according to the principle of extracts, folding the corners inward to the necessary depth, and stitched. Please note that the total length of the product will be reduced, and this must be taken into account when preparing the bottom;
To the lining did not hang out, glue fliesline is paved between it and the base material, which is then stroked through the fabric.
In principle, these are all basic recommendations regarding self-sewing bags.
The remaining subtleties are found and solved in the process, and it is possible that it is easy to get the right product from the first time. Do not be discouraged because the experience is your best assistant!