Where to go with her beloved on Valentine's Day? The most romantic holiday in February
Which country you can go with your loved ones on Valentine's Day? Romantic vacation in February, interesting travel, attractions, weather, prices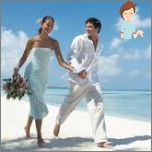 Of course, Valentine's Day, 14 February,is the most romantic and important holiday for couples. Many of them want to go on a romantic trip, which will give rise to a new stage in the development of their relations, strengthen feelings, give the opportunity to enjoy each other's company in a very beautiful setting.
The best ideas romantic trip with your loved ones in February
The journey can be planned in February in one of the most romantic places in the world ranking that we offer to your attention.
On Valentine's Day - in Tallinn (Estonia)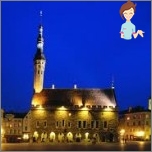 Tallinn hotels are presented in love with not only the number Champagne and a bouquet of red roses, but also romantic breakfasts and gala dinners by candlelight. In Tallinn tour you can visit the castle with its famous tower "Long Hermann"Standing in front of "Fat Margaret", as well as a great The Dome CathedralIn which you can listen to organ music.
Weather in Tallinn in February - a real winter, -2 degrees during the day, up to -8 degrees at night.
The cost of a week tour for two lovers in Tallinn, the hotel is 5 *, will cost about 20-25 thousand rubles.


Ancient Greece in the St. Valentine's Day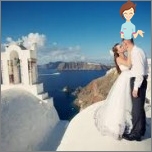 Greece - an amazing country a large number of attractions and important places, where you can make a wish. Especially for lovers in February organized here night romantic excursion by car, With the rest in a chic cafe on Mount Likavitos. At discos couple showered with rose petals, romance will be felt everywhere, because the climate is mild in the winter, a lot of flowers and fruit.
In February, Greece can meet the rain - that's why she and winter. But there are some very sunny days, to the delight of tourists. The average daily temperature in this month 12 degrees, 16 degrees in Crete.
Cost of the tour 8 days (seven nights) Greece will cost roughly 20 thousand rubles for two.


Holiday lovers a sophisticated Japan in February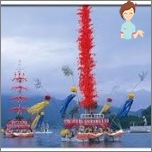 In this wonderful country, every guest in February may become party "Carnival of Love". In this grandiose event annuallyabout two hundred pairs of lovers are recognized in the tender feelings for each other, swear love. Twenty couples get lucky - they will hand over calling cards with their photos.
Weather in February in Japan, soft to +10 degrees. In Hokkaido - to -5 degrees, snowy winter, which is so loved by tourists who prefer winter activities.
Cost of the tour to Japan in February with a choice of hotel 3 * -4 * on 8 days (seven nights) a pair will cost in the amount of 80 thousand rubles.