10 of the best pizzerias in Rome, or in Italy - for this pizza!
The most delicious pizza - in Rome, Italy! 10 of the best restaurants and cafes offering authentic Italian pizza in Rome for every taste. Taste the best pizza in Rome, enjoy the journey and tell others, the list of the most soulful pizzerias in Rome - on lady-magazine.com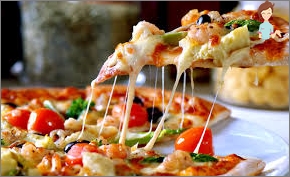 About Roman pizzerias Russian touristsvirtually "legends": This is where you can really dine real pizza! True, the inhabitants of Rome more selective in the choice of pizza. In their opinion, pizzerias, where you can enjoy high quality product and sincerely to sit, not much - about 10-15 schools.
About them we will tell to hungry tourists knew exactly where he was fed tastes best.
Where to rest gourmets - the best ideas for a gastronomic journey through Europe
10 of the best pizzerias in Rome - a real Italian pizza for every taste!
As for the interior in the local pizzeria, a special delicacy you will not find - simple and humble. Because the main thing in this institution - to receive a culture shock from the product.
The rest - is secondary and irrelevant.
So, the best Roman pizza feast for the stomach - to your attention:
La Gatta Mangiona
One of the top pizzerias, which are usually collected the whole queue (not everyone is able to book a table there - too many volunteers).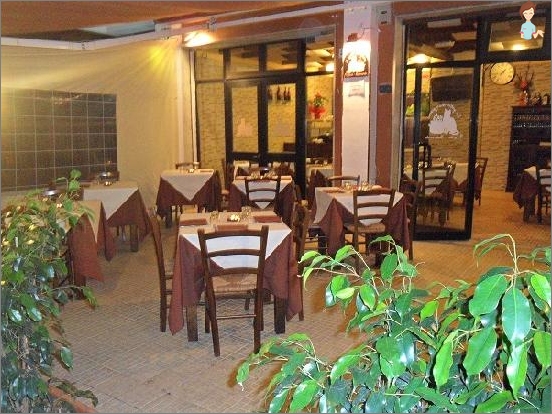 Begin to dinner here with small plates of cheese or smoked, with light meals (eg, falafel chickpea). Or with bruschetta with southern kachkavalom.
Well, after - the heavy artillery. That is, the pizza. To it - the choicest varieties of beer (more than 60 varieties), which you will not find on sale at retail.
Address institution: Via F. Ozanam, 30-32.
00100 Pizza
The name of this institution is selected, respectively grade fine flour (00) and postal code (100).
Here you will find about 30 types of pizzas withvarious fillings. Remember that here love experiments. Suddenly, you desperately want a pizza with cuttlefish with cutlets in a sauce with artichokes and giblets, or the cow's tail.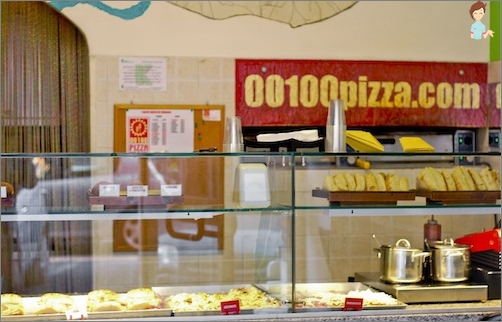 Also on the menu is traditional old Italian dishes. For example, young beef, which are stuffed with ham and bacon with garlic, cloves and black pepper, and oregano.
Address institution: Via Giovanni Branca.
La Fucina
Every evening from 8 to 11 pm to the soundsmuted music on the "stage" places - a real culinary "theater". Excellent dinner in the cozy atmosphere of home empty your wallet by an average of 30 euros.
Pizza here you can choose from 4 categories: Traditional (marinara, etc.), land (in particular, with ricotta and chicory), a classic case of Fucino (with Gorgonzola and potatoes, wild salmon, and so on.) or sea (respectively, from seafood).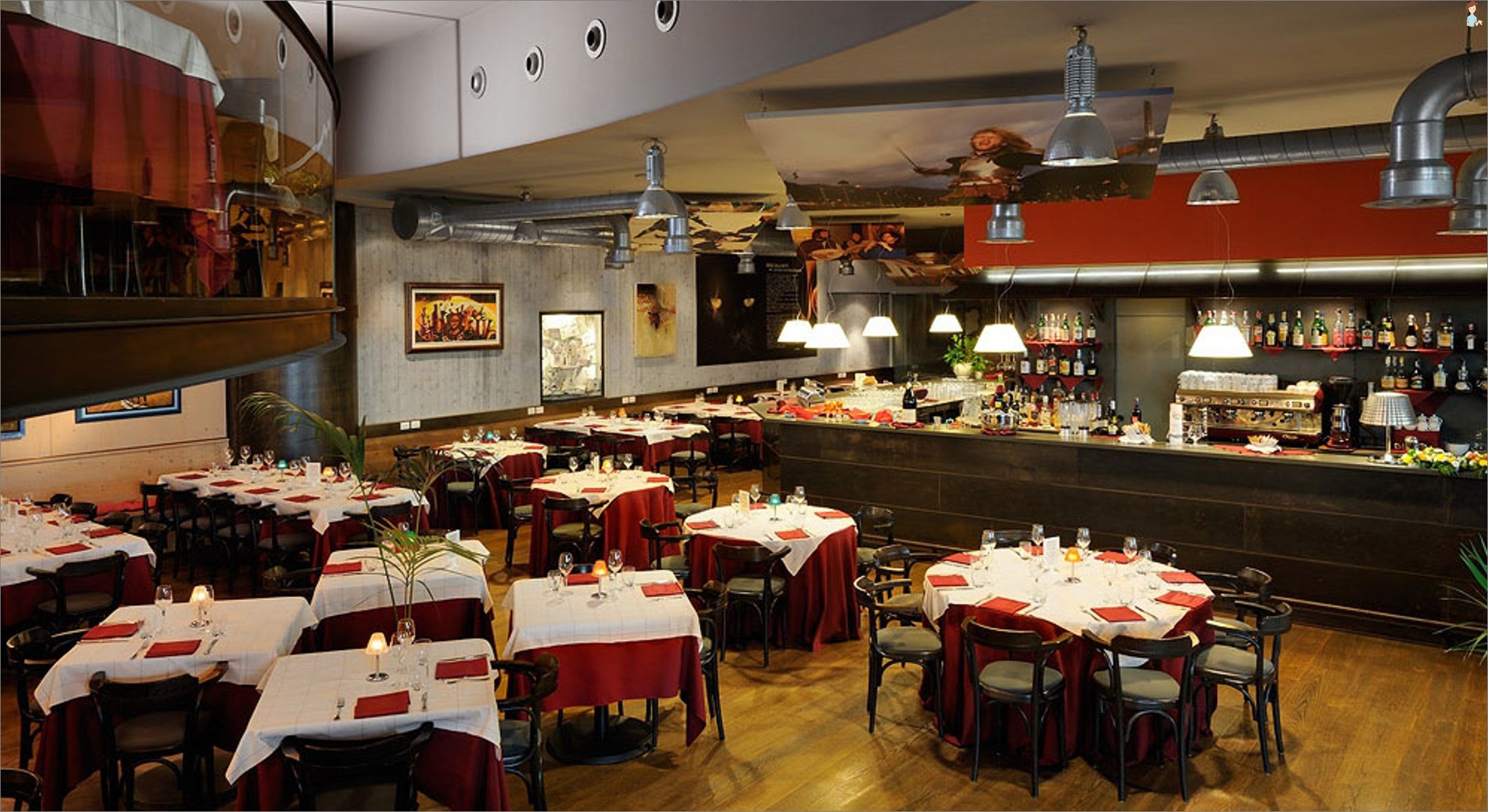 Cut-away places is to use only high-grade flour, extremely environmentally friendly products, as well as an excerpt of a competent test.
For pizza offers 45 brands of wines and more than 30 brands of excellent beer.
Address institution: Via Giuseppe Lunati, 25/31.
Antica Schiacciata Romana
This stylized pizzeria for some 5 years managed to attract not only the attention of local gourmets and tourists, but also the press.
Here offer dozens of types of pizza respectable size, the dough for which is held 2 days. As well as light and fragrant classic snacks.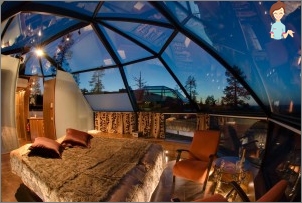 Staff - responsive and polite. A nail culinary program - "Dolci" own production or 3 kinds of beer Menabrea.
Address institution: Via Folco Portinari, 38.
Il secchio e lolivaro
By Roman standards, this institution hasIt ranks higher than just a good pizzeria. There is parking for guests, a panoramic terrace, where in summer to hide from strong Italian heat, and even a playground.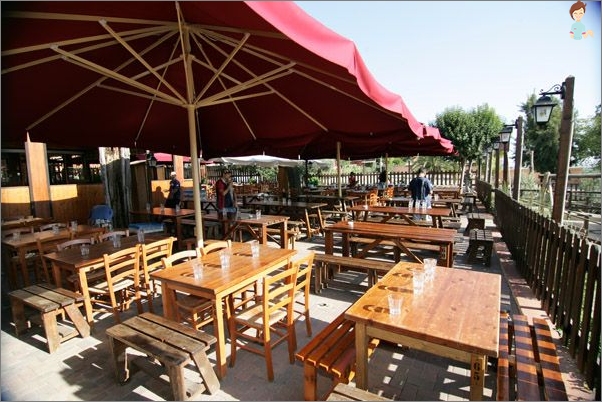 Pizza components use only thequality, and a masterpiece of baking is carried out in special trays from a unique alloy (handmade!). Mozzarella take only brand Francia, tomatoes - only San Marzano and flour - of course, Molino Alimonti.
The main emphasis in this pizzeria does not makea variety of grades, and high quality and classic blended formulation. Best pizza, according to the Italians themselves - provola, Fungi and Margarita, natural marinara and Napoletana.
Address institution: via Portuense 962.
La pratolina
Your attention - more than 37 kinds of fantastic, juicy pizza.
Food - only environmentally friendly, masterpieces - a delicious and hearty, the price - very affordable. Prepare these masterpieces in wood-burning oven, which is lined with volcanic stone.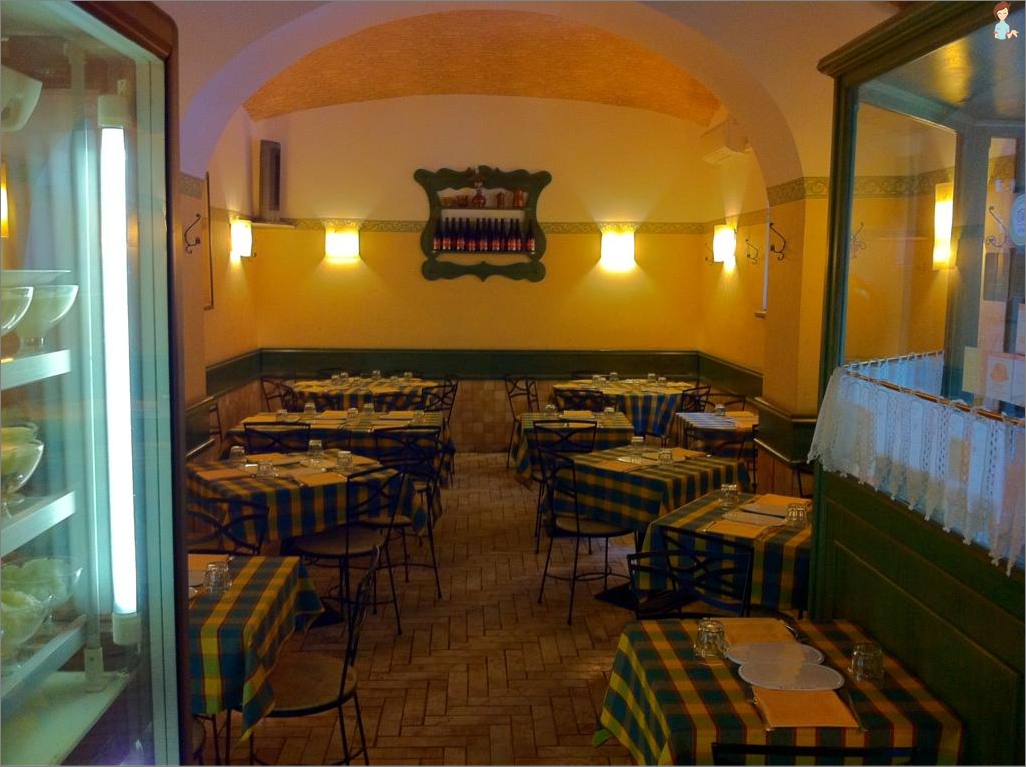 The place is small (about 70) - book a table in advance! Queen menu - a la pinsa emiliana, it should certainly try.
Address institution: Via degli Scipioni, 248 250.
Sforno
The key reasons for the success of places - controlthe quality of all components and original dishes, stuffing and Roman finest batter. Before guests are offered bruschetta pizza and snacks, and only then, control shot - pizza.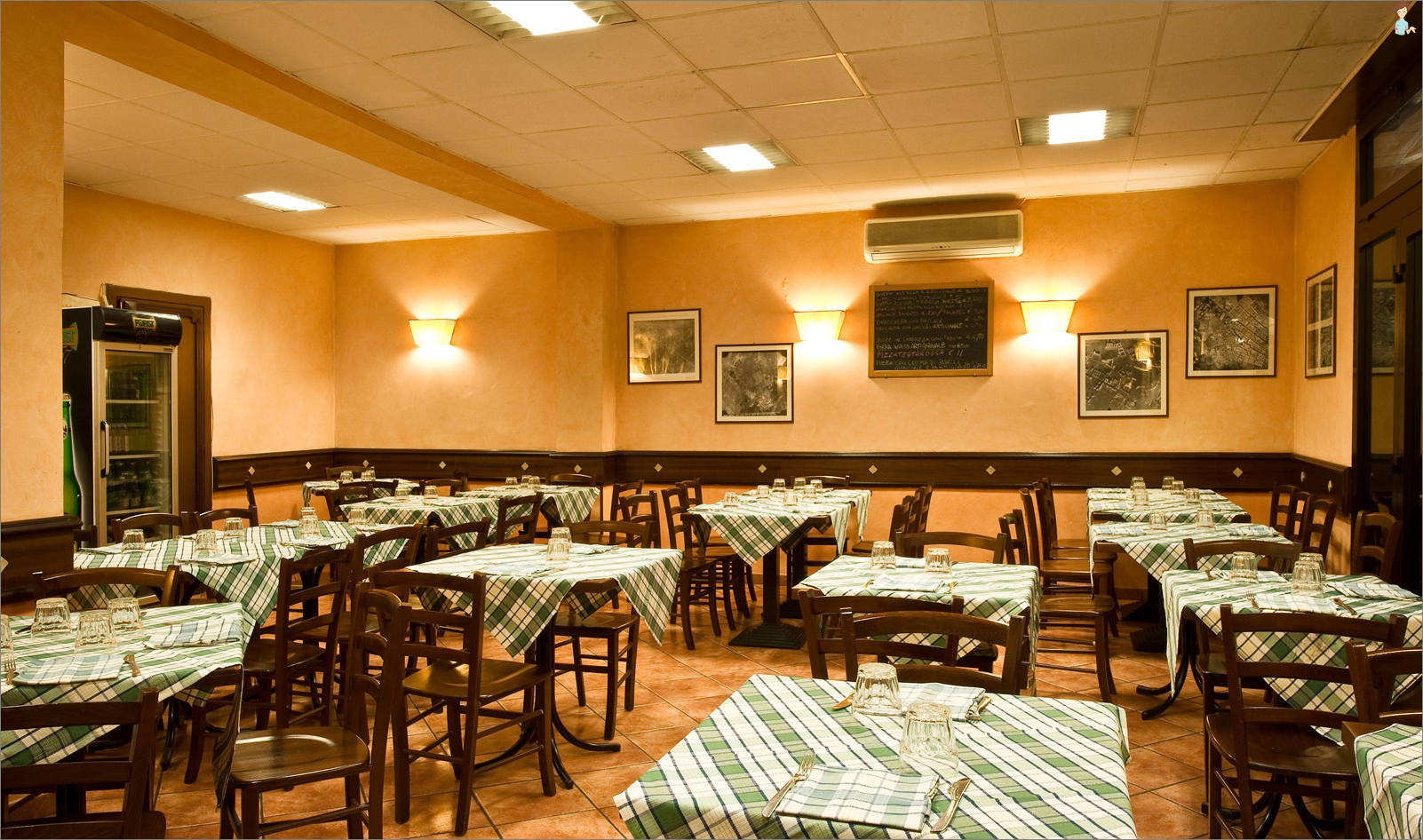 By the way, the most delicious is considered Fiori with mozzarella and Cacio e pepe, and Greenwich with exquisite blue Stilton cheese, as well as the Testarossa and Iblea.
Well and high quality beer - where do without it - more than 20 varieties.
Address institution: Via Statilio Ottato, 110/116.
Pizzarium
This establishment is more of a diner.
They suggest here a la carte pizza, but very tasty. And the name of the author's culinary masterpieces are familiar throughout the city. Pizzas here fly instantly.
Address institution: Via della Meloria 43.
Est Est Est da Ricci
The place with a simple interior and for discerning lovers of Roman cuisine menu is considered the oldest in Rome and works already since 1888 the first year.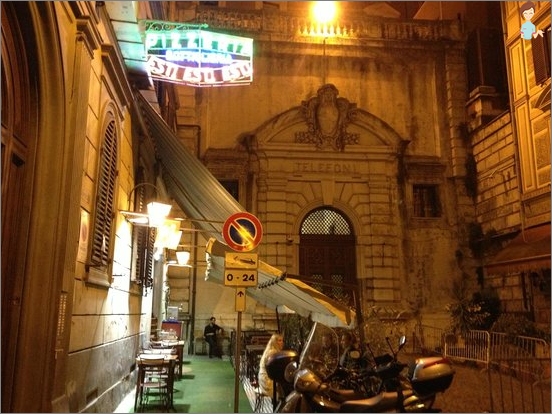 They serve great pizza just about what youimmediately understand, seeing all in the nondescript at first glance, a cafe. But, as mentioned above, not in interior refinement happiness, while the taste of the pizza! Served in chipped plates, up to 12 at night, every day except Mondays and August.
Even the traditional margarita here - a real masterpiece (with panna cotta and anchovies, as well as zucchini flowers). Cost of 1 masterpiece - 6-12 euros.
Address institution: Via Genova, 32.
Baffetto
Restaurant (by the way, two of them in Rome), for more than 50 years, pleasing visitors and local Italians.
This pizzeria is also always line upvery long queue, but they quickly "resolve", thanks to the talent and performance of chefs (and under the guidance of owner - Buffett's grandfather). European service, you will not find here, but nakushalsya from the heart and belly.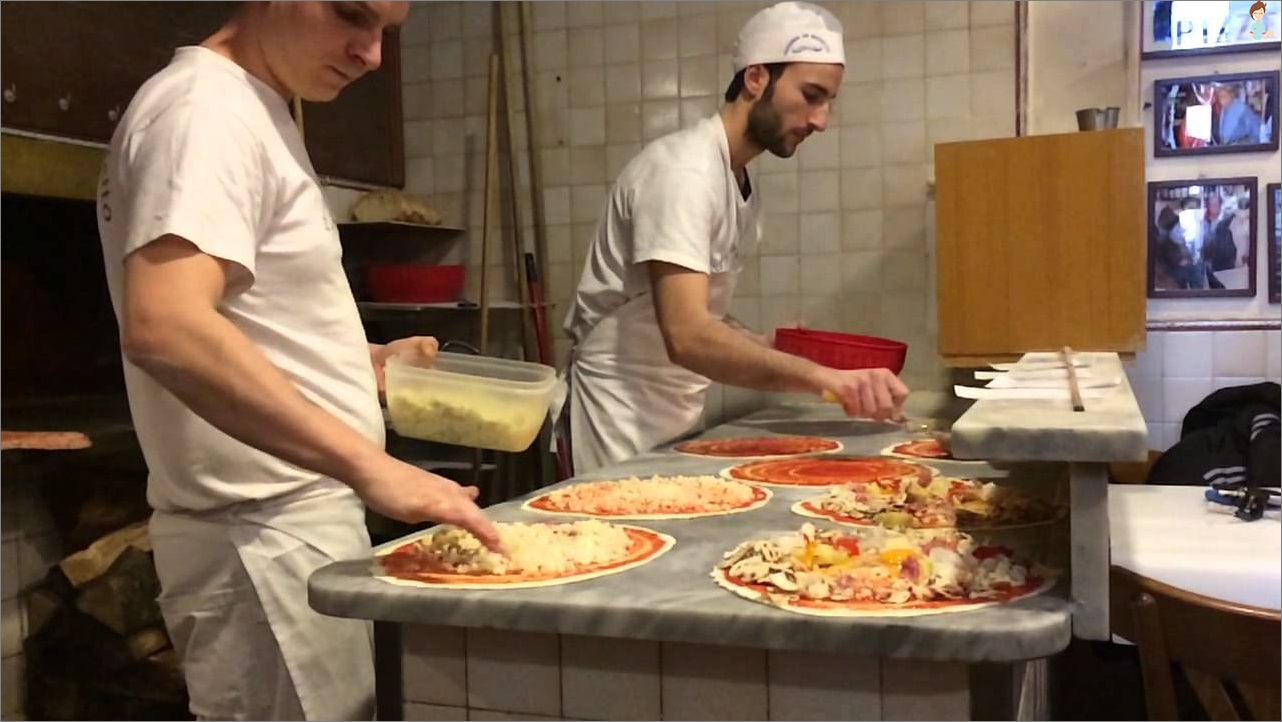 Coming on weekdays before 6 pm there is no sense - pizzeria will be closed. Over a glass of good beer and great pizza will give you 20-25 euros.
Address: Via del Governo Vecchio, 114 and piazza del Teatro Pompeo, 18.
Bon appetit - and new culinary discoveries in the Italian capital!