Where are the best holidays in November - November holiday, where the heat and the sea
Holidays in November - which would be better for you? Read on lady-magazine.com most interesting leisure options in November, where the heat is, or where to go to excursions. The best holidays in November - our tips
If you add a little to the dull gray NovemberColors, diversity and mood, then this autumn vacation will be an excellent recharging to plunge into your work with new forces. And it is not necessary for this to be an artist. Suffice it to take a suitcase, indulgently smile at your city from the plane's ramp and jerk for the sun, vitamins, adventures and the rustle of waves. Read also: Types of tourists - what kind of person do you belong to?
So, Where to go on vacation in the cold November?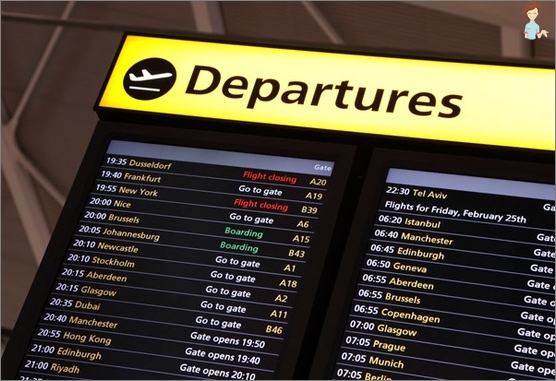 Where the beach holiday in November will be comfortable - rest in November, where the heat
One of the advantages of the November holiday - school break. That is, you can go on a journey with a calmConscience to go the whole family. It remains only to select point B, where the warm sea rustles, and forget for a week about point A, the cold wind and the rains with snow. I must say that with the warm sea in November, quite a lot of difficulties.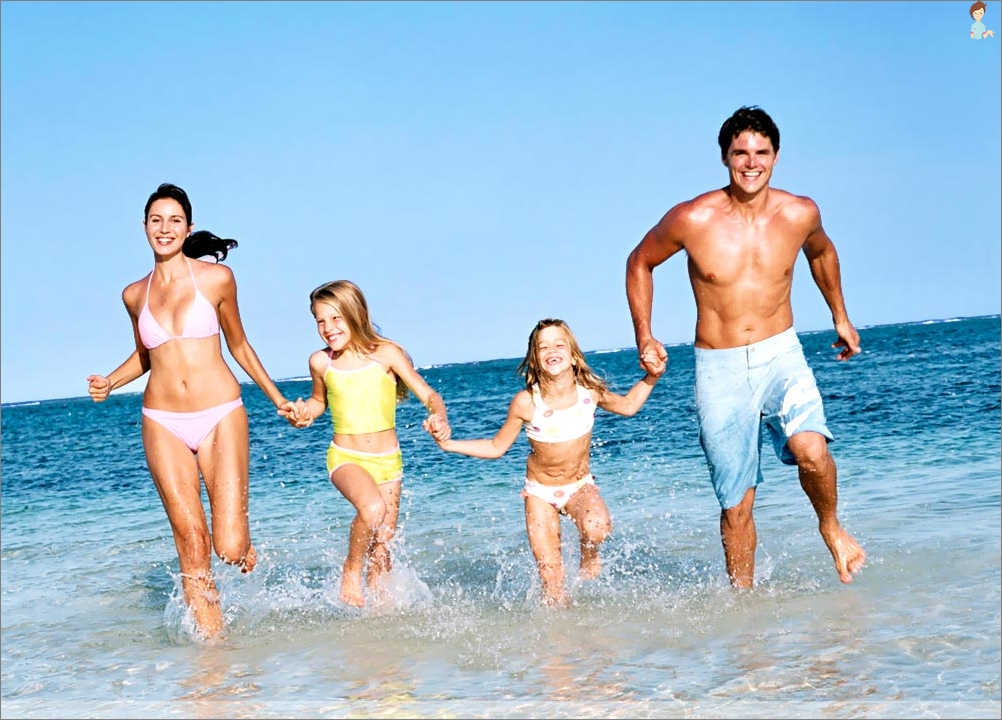 With the exception of Exotic countries (And two or three more, which Russians are not surprised) - it is there, at the intersection of autumn and winter, you can dive with scuba diving and not get out of the water until sunset:
At first, Turkey, In which the beach season is a phenomenonYear-round. The holiday of "summer" is over, tourists, the main mass, have overshadowed, the cost of permits is quite affordable. Those who want unrestrained fun and noisy crowd will be bored.
Waiting for you velvet season and in Egypt. And together with it the transparent sea, absenceUnbearable heat, reduced prices and excellent service. In addition to updating the sunburn, you can do shopping (oriental bazaars at your service), explore memorable antiquities and feel like a real Bedouin.
Turkey and Egypt have become boring? We are flying to Greece!! A country with an amazing history and the most comfortable conditions for a beach holiday (for example, in Crete).
Do not forget about Israel. At your service week of healthy rest onThe coast of the Red, Mediterranean or Dead Sea, ideal conditions for the acclimatization of children, spa procedures, high-class service and (a significant plus) short flight.
And you can wave into the heart India, Where you will be met by chic beaches, warm sea andAll that is attached to a complete rest - the original kitchen, ancient temples, jungle with exotic animals and impressions, which you will not forget.
And maybe - on the island? For example, in a paradise - on Seychelles or at Maldives. Prices, of course, will not be particularly low, butEverywhere - the highest level of service, luxury vacation, the sun and a lot of opportunities for a variety of their entertainment - from surfing to fiery nights in clubs.
You can not ignore and Vietnam. Its coconut palms, blue lagoons andLuxury beaches will make you forget about the Russian weather and abandoned businesses. Just do not make a mistake with the climate (it differs in different parts of the country), the ideal option is Fukuok.
Thailand - Another exotic fairy tale, which is worth a visit. There you will find what to see and taste, enjoy the service and beaches, and experience the pleasure of Thai massage.
If you are going to Cuba, Remember the heavy acclimatization - for a weekThere is no sense in flying. Otherwise, you will spend the whole vacation on restructuring the body. Yes, and the cost of permits will be a multiple of the usual Turkey. But the received impressions compensate these inconveniences.
A gentle sea will wait for you and in United Arab Emirates. Want to dive into the fairy tale of the Persian Gulf? Splash in the warm sea? Visit the eastern markets? See the skyscrapers next to the huts? So, you here.
Rest in November - where is the best for sightseeing tourism?
Tired of the sea? And lying on the beach bored? Then we leave see the sights!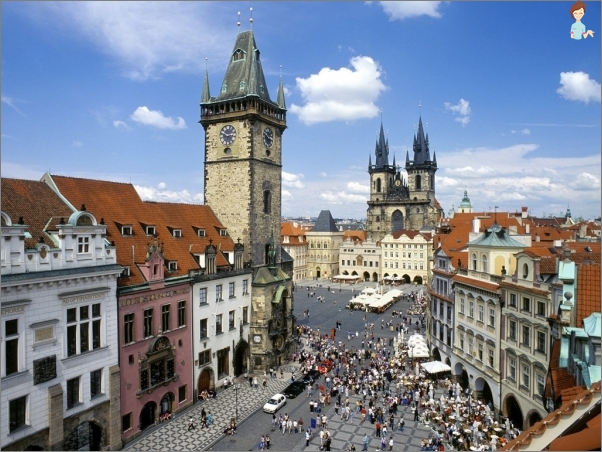 For excursion tourism any of the countries of Europe (although the air temperature will not be as ideal as in September-October) Finland, Spain, France, Germany Etc. In each country - its color, its entertainment, streets and history. Depends only on the size of your wallet and wishes.
Czech Republic - a choice for connoisseurs of quiet interestingRest without extreme. For you - a lot of museums and monuments, the opportunity to tasty and cheap snack in a cozy restaurant, visit a toy museum with a collection of puppets or a zoo, which is known throughout the world. And in Karlovy Vary you can relax in the water park, which you will remember with your attractions, slides, pools and other joys for children and parents.
An excellent option - the countries of Southern Europe. AT Italy, Spain and Greece You will be warmed by the warm sun, the rains will not be soaked, and the reduced prices will save a lot of money that you will still need for your next vacation.
Scandinavian countries will not meet the heat - in Norway and Sweden You will need warm clothes. But vacation from this will not suffer, because the impressions will last for a year ahead.
The best holiday in November for those who prefer to attend festivals and festivals
Not only beaches, shopping and excursions are waiting for you abroad in November, but also Festivals with holidays.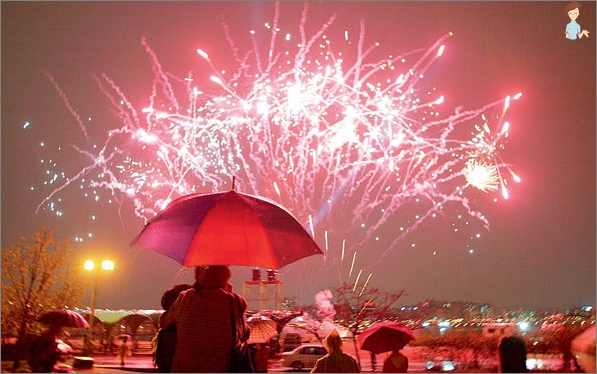 In Germany - the annual carnival, Which begins on November 11 and continues toThe Great Lent. Carnival cities are Düsseldorf, Mainz and Cologne. Not far from Darsstadt in Halloween you can meet a charming mummy or zombies, and from vampires with witches in the ruins of the castle of Frankenstein there will be no hanging.
United Kingdom From 5 to 6 November marks Night of Guy Fawkes, Whose scarecrows are burning all over the city. The sky explodes with fireworks, and in almost every institution - a noisy party.
France The third Wednesday of November starts with Beaujolais wine festival. Tourists flock to Bozhu, where they are waited by a holiday with a grand scale, huge barrels of wine uncorked after 12 nights, dancing and a free fountain of the young Beaujolais.
Europe Begins to prepare for Christmas. That is, you can visit pre-Christmas fairs-sales, buy gifts for loved ones, enjoy the atmosphere of the holiday.
Holland In the middle of November makes tourists happy every year Hemp Cup, A judge on which anyone can pay for the judge's pass. Winners are selected by evaluating cannabis in appearance, smell and ... effect.
In Thailand You are waiting for a monkey banquet. Monkeys eat bananas and sweets, after whichThey return to the trees to throw an empty container into the zazevavshegosya tourist. And on November 15, the holiday of the largest animals in the world begins - about a hundred handsome elephants participate in the show, which is definitely worth a look at least once.