Romantic trip to the city of lovers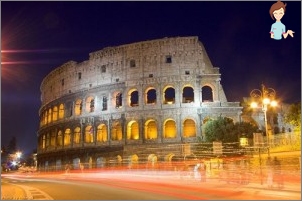 If you want to make your loved one a wonderful and romantic surprise, then in this case you need to go all the lovers - Paris.
You must agree that it is necessary to show, and most see attraction in Paris such as the wall of love, which is located on the Square Jehan Rictus.
On this amazing Parisian wall is written in more than three hundred languages ​​only one, but the most important phrase in our lives - "I love you". You can together with your chosen search sacred words in their native language, or see how the recognition looks of love written using Braille.
And if your romantic tripare planning for Valentine's Day, you can see an amazing sight, as well as to participate in it - it was on this day a lot of pairs of lovers gathered near the wall of love, let the sky white doves.
Next to the already above-mentioned area of ​​Jehan Rictuslocated snowy Sacre Coeur on the world-famous Parisian hill of Montmartre. Before the basilica you can always see the artists and musicians who from time immemorial have chosen a favorite lovers couples place.
In addition, the French capital hasmany romantic places that we could visit the lovers - Lyuksem¬burgsky or the Tuileries Gardens, the famous district, bohemian abode - Montparnasse, Champs Elysees, and, of course, the Eiffel Tower.
A lot of people raised on the main symbol of France to enjoy the panoramic view of Paris and a nice surprise.
At the second level of the Eiffel Tower (125 meters), Located one of the most exclusive Parisian restaurants - Jules Verne. There is an unspoken Parisian tradition of making proposals heart and hands in this institution.
And the best view of Paris and its head, and the world-famous symbol you can overlook, up to the observation deck at the Palais de Chaillot, facing the beautiful fountain Trocadero.
It is also one of the most romantic places in ParisIt considered the Seine embankment. Be sure to take a walk with your loved one on the most beautiful bridges, among other things, the name of which was in honor of the Russian Emperor - Aleksan¬dra III. But on the bridge of Arts - Pont des Arts, you can, like other lovers hang padlock - a symbol of your love, and the keys from him to throw in the waters of the Seine.