Great trip to beautiful Greece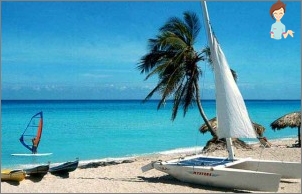 The capital of Greece

- Athens named after the beautiful goddess Athenamany times experienced their highest highs and lows. Today this amazing city has to show us a vivid contrast of styles - in fact next to the ancient ruins coexist peacefully concrete modern sleeping areas, next to the Byzantine basilica you can see buildings in neoclassical style and big supermarkets.
In order not to get lost in this wonderful and full history of the city just enough to remember the name and location of the two areas - Omonia and SyntagmaWhich are connected to each other such as the two wide streets - Panepistimiou and Stadiou.
Arriving in Athens, do not forget to see the changing of the guard of soldiers of the National Guard of Greece (Evzones) taking place at the tomb of the unknown soldier.
From Syntagma Square begins National Park, as well as the maze of small streets of Plaka, the so-called "Old town".
Be sure to walk around the antique shops,which are located in the Monastiraki area, and drink a cup of Greek coffee - meters, in one of the many coffee shops that can be found on the boulevard. Take a walk to the Lycabettus hill, from there you can enjoy a beautiful and impressive city views.
The most important holiday destination in Greece is considered to be the so-called - "Apollo Coast". This excellent Greek name given to a small resort located on the west shores of Attica, south of Athens - Vouliagmeni and Glyfada.
It is worth noting that the heat at the seaside Greecetransferred easily enough thanks to the sea and the cool fresh northwest breeze. Will not fail to make a one-day sea cruise that originates in the port of Athens - Piraeus.
There are quite a large number of different routes, however, the most popular among tourists is the route - Aegina - Poros - Hydra.
A pleasant and interesting boat trip you will be able tohelp to find among the many Greek islands is their island - which you like best and would like. It is also nice to be able to diversify your vacation in Greece and bus tours.
Be sure to visit the ruins of ancient Corinthlocated near the most grandiose and impressive buildings of the last century - the Corinth Canal, or the beautiful ancient theater at Epidaurus. Do not forget the ancient acropolis of Mycenae.