7 countries for gastronomic gourmet travel
Where to go gourmet on a journey? Read on lady-magazine.com best ideas for culinary tourism. Learn 7 countries for the best culinary travel around the world
The combination of pleasant, useful and tasty ... -a new trend in tourism. For experienced travelers travel companies now offer gourmet, "tasty" things to do, suggesting a solid holiday belly, workshops for the preparation of national dishes, tasting tours.
See also: Top 10 best restaurants in Europe for gourmet-traveler.
Which countries are the most popular gourmet?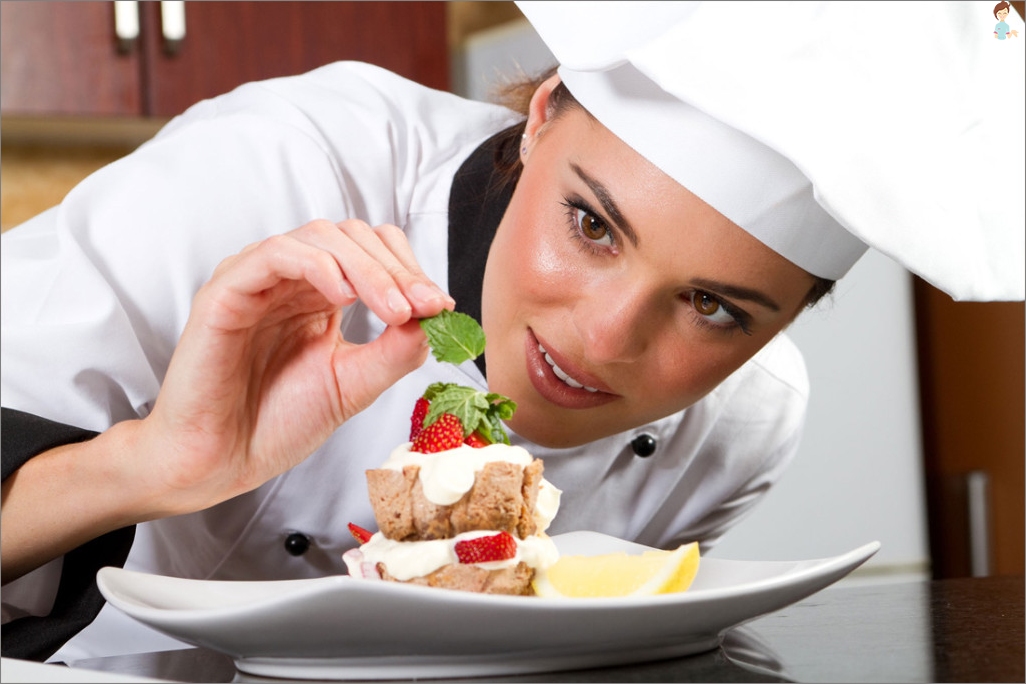 Gastronomic Journey to France - for frog legs!
This country is known worldwide for its cheese, crispy baguettes and wine. Of course, old traditions are undergoing some changes, but the sophistication of French cuisine and attention to flavor, taste, and, of course, the appearance of dishes - are unchanged.
See also: 10 of the best restaurants in Moscow for the romantic meetings and friendly gatherings.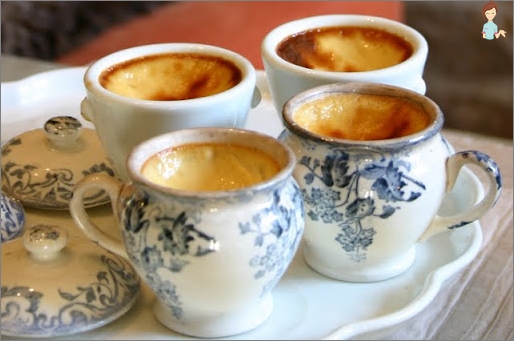 Features French cuisine:
It is widely and actively used for cooking wine, liqueurs, brandy.
Dairy products are used less frequently, than in the rest of Europe. Exception - cheeses and dishes from it - it is mandatory "aperitif" before dessert. Also worth noting is cheese soufflé with various fillings and omelets.
Sauces - A mandatory part of the French culinary program. In total there are more than 3000 species of sauces.
Spices are also used everywhere, and their choice can not be compared with an arsenal of spices Russian mistress.
To garnish on a "second" French love serve lettuce and asparagus with artichoke, spinach, eggplant, green beans and other vegetables.
Dessert - A special section in the "book" of French cuisine. They are always delicate, fantastically tasty, with delicious fillings, glazes and Topping.
The French can not imagine their life without soups, Most of which - soups (onion, potato, cheese, etc.).
Meat in France prefer to have not fully roasted. To top necessarily appetizing crust, and inside a pink juice and half-baked look.
Seafood (Scallops, shrimp and so on.) And fish (cod, flounder, carp and so on.) - The main component of the second course.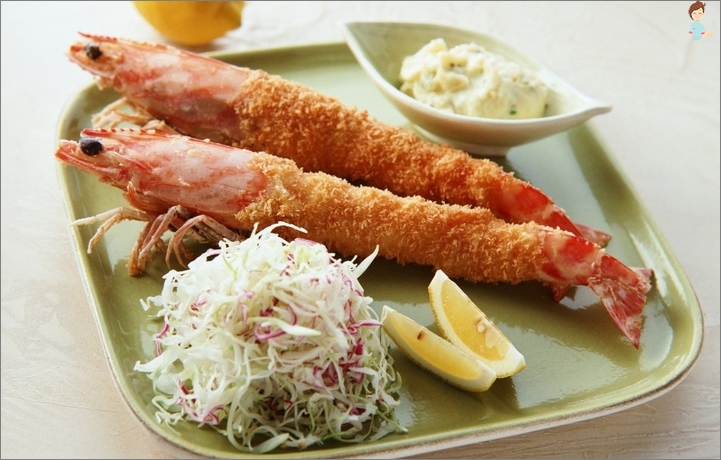 What is worth a try in France?
Of course, in the first place, cheeses and wines. Do not try the wine in France - believe the trip was wasted. Ideal - a tour of the castles with the obligatory wine tasting, brandy, cider.
Oysters. Eat them alive, always sprinkled with lemon juice. And do not forget the snails in Burgundy (they are used with herbs and garlic butter).
Foie gras. This gentle delicacy (goose or duck fat liver) is the most popular in pickled form.
Frog legs and onion soup.
Bouillabaisse. Legend of Provence - seafood soup and roasted vegetables.
Quiches. Fillings - a variety of (. Cheese, cream, meat, etc.), puff pastry minced. This pie eating virtually instead of bread.
The French do emphasis on vegetables and seafood, delicious food and the right - the basis of the kitchenWhich is recognized as the most useful and variedin the world. Therefore, in such a culinary journey can be sent not only to gourmands and want to fill up "wine cellar", but those who follow the figure or on a diet.
A culinary trip to Mexico for the traditions of the Maya and Aztecs
"Delicious" trip to Mexico - Tour for the brave foodies (in all senses). The tradition of cooking timesubjected to the influence of Spanish, African and French cuisine. But the most closely linked to Mexican food to the culture of the great Indian state - the Maya and Aztec.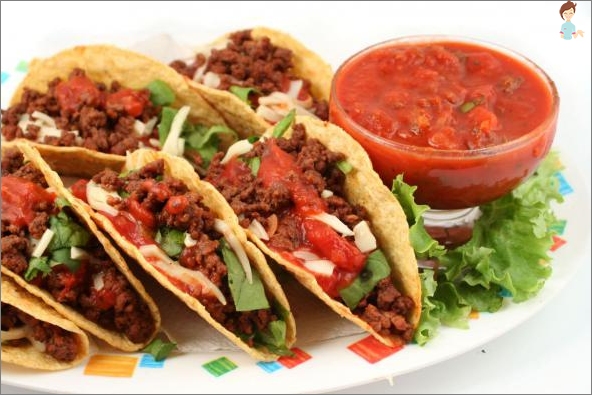 Features Mexican cuisine:
The basis of food - corn. From her bake cakes tortillas, tamales are cooked porridge and make tacos and enchiladas - Mexican "shawarma" (meat, tomatoes, onions, cheese and avocado corn tortillas).
To the base of most dishes can be attributed beans, spices and peppers (120 varieties).
Fresh and dried herbs used everywhere. Cilantro is most popular, common parsley and oregano, thyme, garlic, coriander, and so on.
Of vegetables / fruits dominated by tomatoes, green beans, avocado, spinach, cauliflower, chayote (local cucumber), bananas, artichokes, cherimoya, guava, mango and papaya.
Of beverages (Them in Mexico - a great many) is to provide chocolate drink, ATOL corn juice, mate (tea made from palm leaves), pulque (agave juice), tequila, mezcal.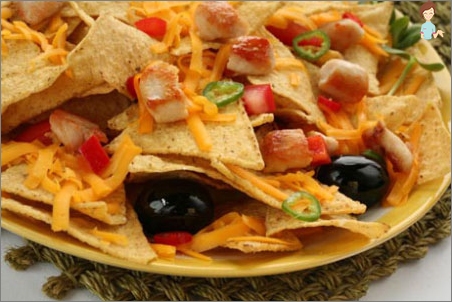 Things to try in Mexico?
tamales - Corn porridge holiday.
Tequila (The yellow - the older and more delicious). Always with lemon and salt.
Kvesadilyas - Tortillas with meat, cheese and pumpkin flowers.
Tachos - crispy corn tortillas with vegetables, beans, peppers and meat.
fajitas - Beans with vegetables (or meat) and spices on the cake.
nachos - Cakes with slices of cheese, pepper, beans and tomatoes.
Guacamole - Traditional snack (greens, peppers, tomatoes, avocado).
Buritos - Tortillas with vegetable / meat filling and spicy sauce.
Salsa - Hot sauce (tomatoes, garlic, chili pepper, parsley).
Chicharony - Mexican "chips" in the twisted roll pieces of fried pork rind.
Chiles en nogada - Peppers with meat and rice under the walnut sauce and sprinkled from pomegranates.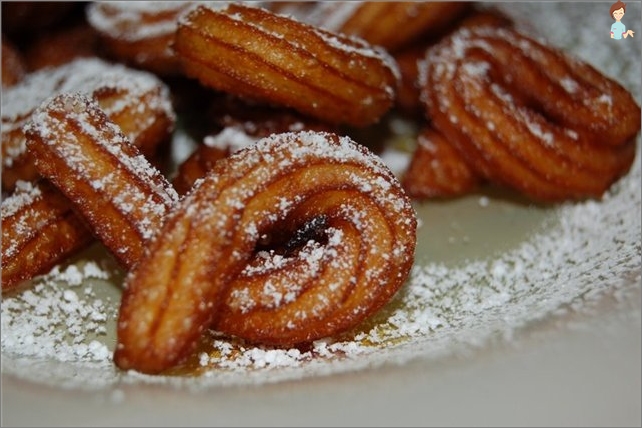 Of course, not all have to like Mexican food. Moreover, it and taste preferences, and the amount of pepper in dishes. Gourmets with gastrointestinal problems, diabetics and children culinary tour in Mexico is not exactly suitable. And the rest of the fans of "sharp little" - very pleasant.
Gourmet Travel to Japan: Rice - a head
The country in which eat only healthy and fresh food. Without rice does not pass any meal. Fish and seafood - in huge quantities. Without Japanese sushi - as we have without tea and buns.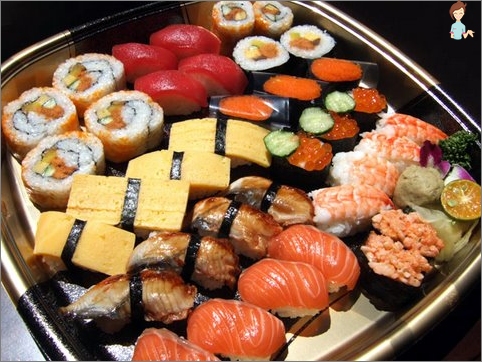 Features Japanese cuisine:
The abundance of soy products - Natto beans, tofu, sauce, soup, miso paste.
Exceptionally fresh fish, Seaweed and seafood - the basis of the kitchen.
In autumn dishes added lotus roots, in the spring - bamboo shootsSummer restore power roasted eel and tangerines in the winter.
Widely used beans, carrots, cauliflower, sweet potato, radish, horseradish wasabi.
Eating meat is very limited.
Japanese desserts We are accustomed to pies and cakes, seem fresh. But in Japan, they honor the healthy food, desserts, and therefore there is useful - a low-calorie and light, herbs, beans, ginger, yam and so on.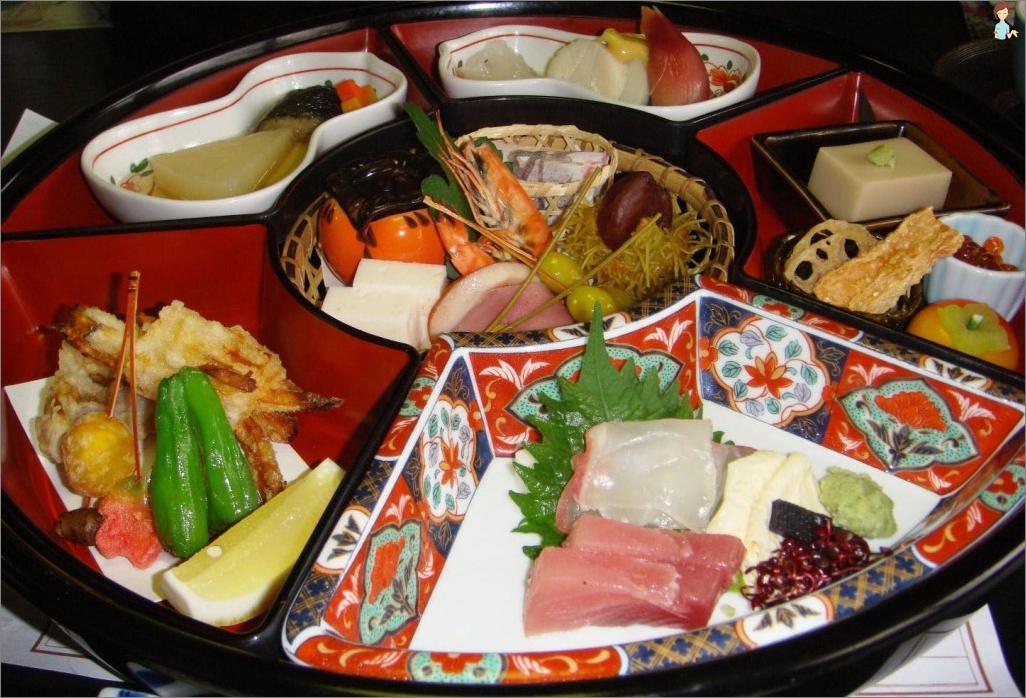 Things to try in Japan?
Miso soup and tofu.
fugu. Poisonous fish, in the use of a gourmet experience a pleasant feeling of intoxication, if the cook was a professional. "Russian roulette" in Japanese.
nabemono (Almost fondue).
Moti - Cake made of pounded rice skewers drizzled with syrup.
wagashi (Japanese sweets) of red beans, chestnuts, sweet potatoes and herbs. And yōkan - candy of agar-agar, beans and sugar.
onigiri - Wholesome fast food in Japanese.
Sushi and rolls.
Sashimi - Strips of raw fresh fish with vegetables.
Sukiyaki - A dish of mushrooms, meat, udon, and chinese cabbage.
Beverages - Sake, genmaicha, shochu (local brew), and roasted barley tea.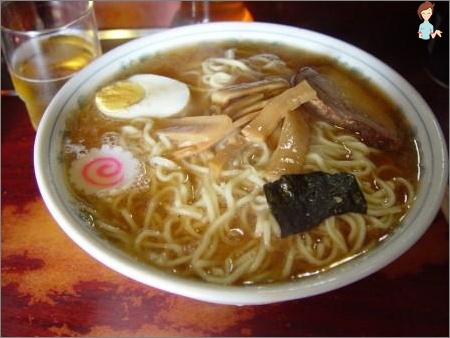 And for the most daring:
Locusts in soy sauce.
The larvae of bees with sugar - hatinoko.
Natto.
Ice cream with the taste of meat.
Rice Crackers with taste of black wasps.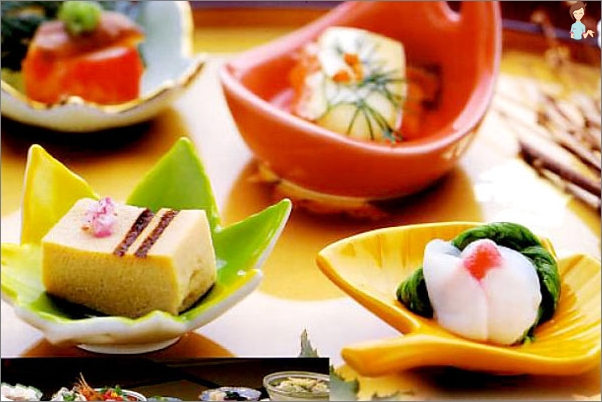 Who likes the Japanese gastronomic tour? Yes, probably, everyone, including children and especially - girls sitting on a diet. Get Better in Japan - you just do not threaten. And, of course, such a trip is likely to appeal to anyone who wants to try a true Japanese cuisine, rather than what we are used to eating in our restaurants.
The gastronomic journey of pizza in Italy
Fans of Italian cuisine are countless. In the world of love pasta, pizza, risotto, tiramisu and Italian wine.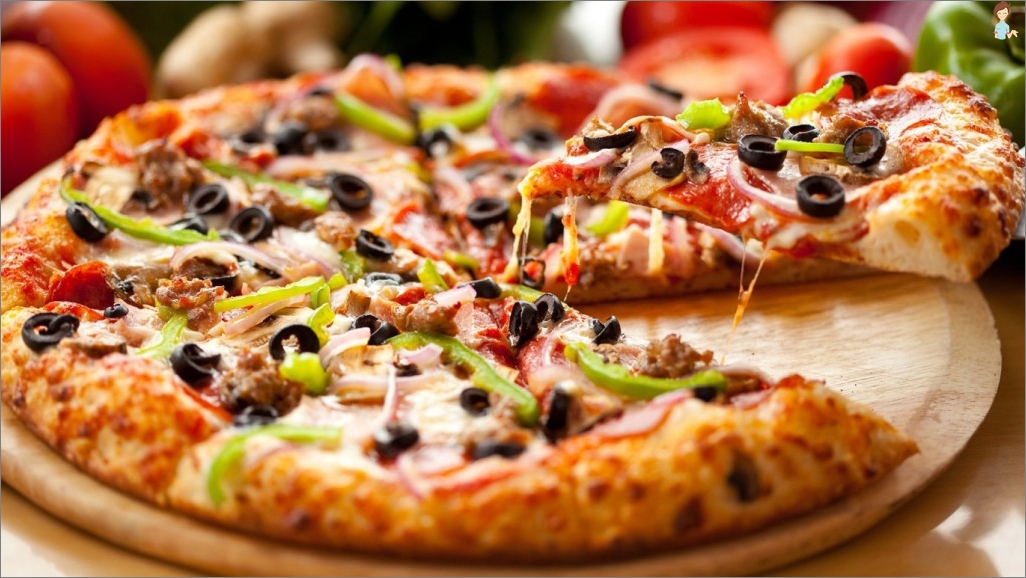 Features of Italian cuisine:
The food is not as sophisticated as in France, with a minimum of components, but no less tasty.
Fruits and vegetables - plentiful in almost all recipes (beans, asparagus, artichokes, onions). For their preparation usually use olive oil and wine.
There is no shortage of meat / dairy products, spices, sauces. Although meat is less popular than cheeses (mozzarella, parmesan, etc. -. More than 500 species).
Pasta - true Italian dish. Pasta recipes - set, and every Italian should know at least 15 of them.
Although calorie Italian dishes, residents do not suffer from the problem of excess weight. The secret - in flour, mealWhich, on the contrary, necessary to effect on the gastrointestinal tract.
The basis for desserts Italian food - fruits. A passion for spices Italians more than the French.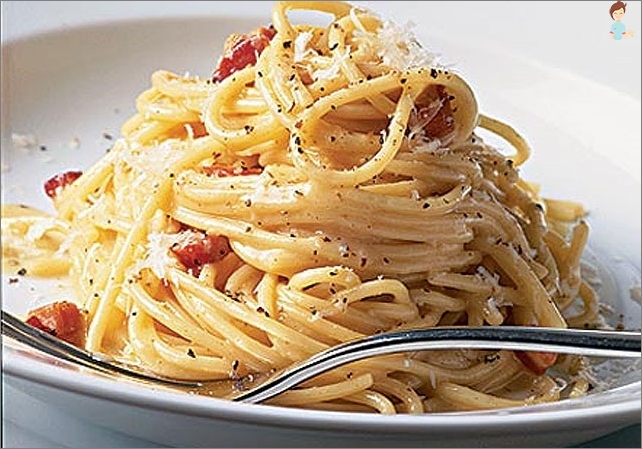 Things to try in Italy?
Lasagna - Casserole made of several layers, flooded with bechamel sauce; filling may be different - vegetables, stews, etc.
These ravioli.
Dessert winesSuccessfully competing with French wines.
Cake tiramisu and cannoli tubes.
Pizza Margarita.
Pasta Carbonara and Bolognese.
Risotto - Creamy rice with vegetables, fish or meat.
Carpaccio. Thinly sliced ​​meat with seasonings, snack.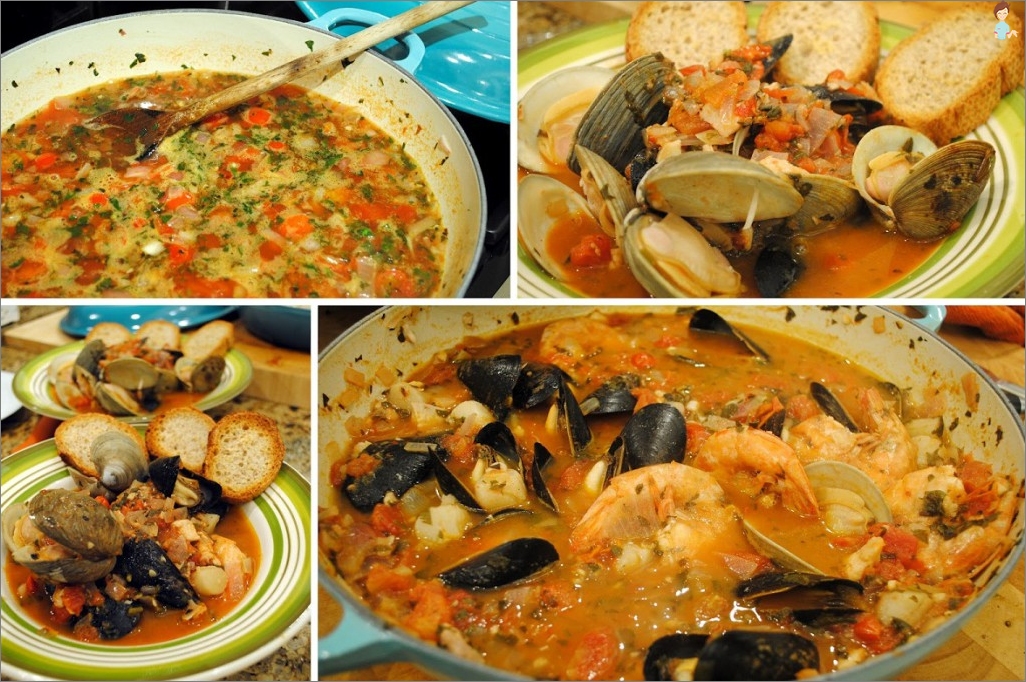 Restrictions for this tour is not there. Italian has no contraindications.
A culinary journey to Thailand - go for the exotic!
Culinary journey to this country is becoming more popular every year. Mostly Thai food - it tropical fruits, noodles, seafood and rice. All very sharp and unusual.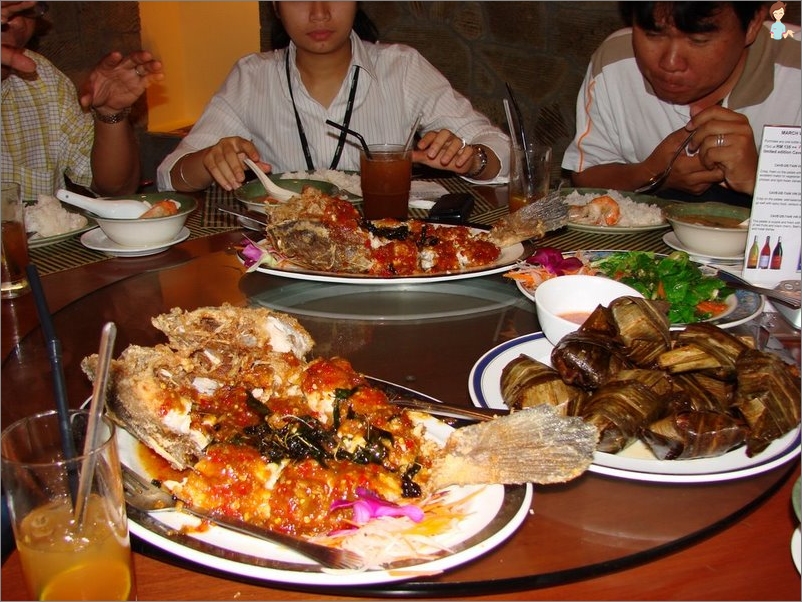 Features of Thai cuisine:
There are eating, slowly and without restrictions. On the table you can see the Thai and meat, and pizza and fried insects. The basis of the diet - fruits, fish, meat and vegetables, as well as the contrast of sweet and sour and spicy.
Figure eat anywhere, anytime. It is offered in the most improbable versions, differing by the tack, color, flavor. It is equally loved by Thais noodles - rice, wheat, mung beans, and so on.
Given the abundance of hot spices in dishes do not forget to warn Thai restaurantsThat you - not a fire-breathing dragon. Or get ready to fill in a fire in his throat.
Habitual us fruit in Thailand, of course, there are, but their price is high. And here durian, mangosteen, papaya, mango, coconut and carambola - Mere penny, and at every step.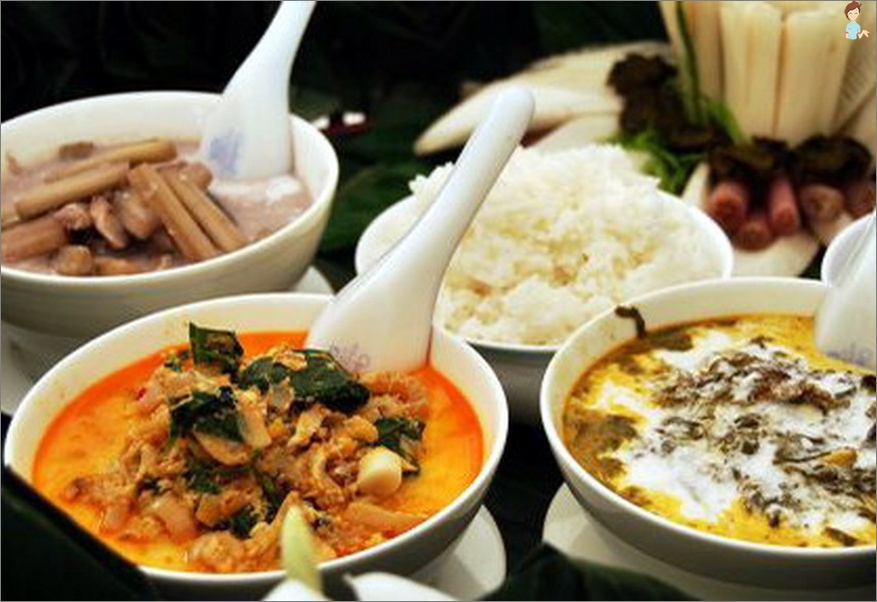 Things to try in Thailand?
Tom Yam - Soup with coconut milk (with fish, chicken or seafood).
Red curry with chicken.
Pad thai noodles. She roasted nuts, legumes, tofu, chili and eggs and flavored with fish sauce.
Meat Panaeng. Prepared in a spicy coconut cream.
Rice with coconut milk and mango.
Smoothie of mangosteen.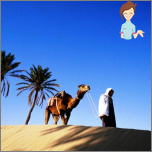 The abundance of spicy dishes and exotic fruit - Definitely not an option for children, expectant mothers and gastroenterology patients. For the rest of this trip will be a very pleasant memory.
Gastronomic Journey in China - Have you already eaten?
It is this question asked each other the Chinese instead of "how are you?" And "what's new?". The basis of Chinese cuisine - tradition and preservation of harmony in all things. Food for Chinese - ritual.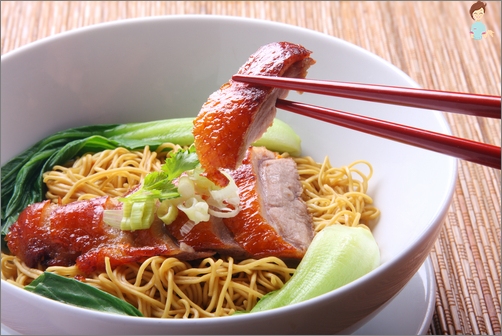 Features of Chinese cuisine:
In the processing of food takes more time than cooking. Moreover, the heat treatment is very quick - no more than 4 minutes, so as not to spoil the taste and quality of the product.
Seasonings are used everywhere, Mandatory - more than 300 species. Equally popular sauces.
Because meat is popular in China, especially pork, duck and chicken (Minced meat, chops and steaks here you simply will not find).
Fish and seafood also in demand - Chinese perch, fish sword, prawns and crabs, clams, oysters and so on.
Legumes replace Chinese meat (Meat consumed in China is very sparingly). From pastry is worth noting cakes, noodles, and bread - they constitute a powerful part of the diet.
Of vegetables Chinese most prefer spinach and peppers, cabbage various kinds, sweet potatoes, tomatoes, radishes and so on.
Bread, cheese, sour cream with cottage cheese, milk and potatoes do not eat Chinese (Butter - very rare) and soy seasoning salt and replaced nearly consumed with almost every meal.
The Chinese love ginger - In the form of jam or candied.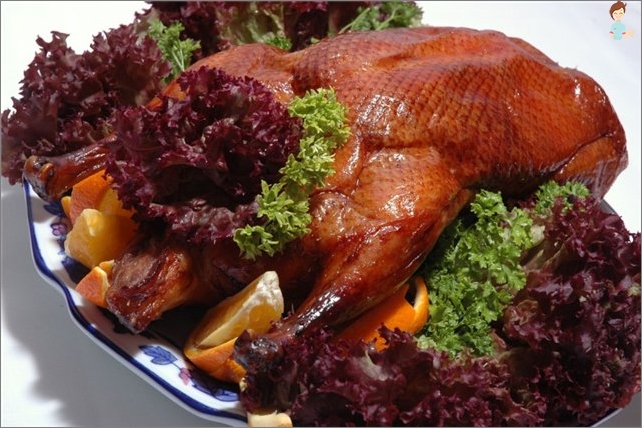 What is worth a try in China?
Firstly, Peking duck. It is served with leek and sweet sauce.
Pork in sweet and sour sauce.
Crown Chinese cuisine - tofu (Bean curd), stuffed with fish.
Chinese samovar - Platter of thinly-sliced ​​foods that you cook yourself in boiling broth.
Dampliny (Acute dumplings) and Dim sama (filled rolls).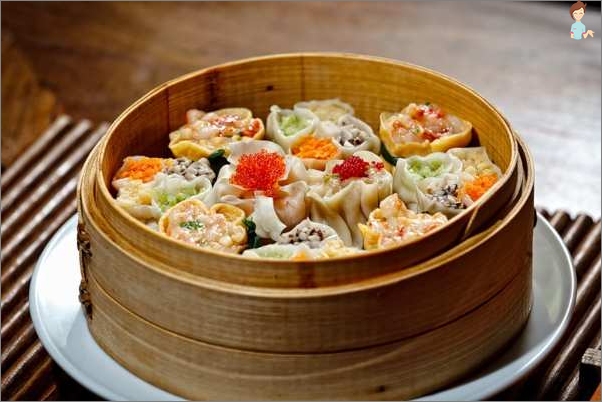 Art of cooking and presentation of food in China brought to perfection - this relationship to food and its use is not in any country in the world. Already sake alone gastronomic ceremonies should go to China.
By the way, there is not made to starve, and no dinner will never miss, but, as in Japan, Chinese cuisine - extremely useful and healthy.
Greece - 4 whale healthy food
Namely - olive oil, easy recipes, product quality and herbs with spices. Greeks live very long, and the secret to their longevity is simple - healthy food.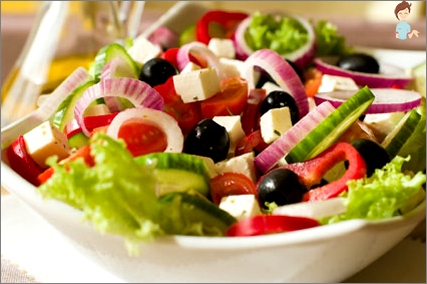 Features Greek cuisine:
Vegetables are used in large quantities and the most unexpected combination.
Seasonings are used wisely and sparingly.
All products exclusively fresh - And the olives, and the octopus. Portions are always large (eat in Greece like).
Basis cuisine - seafood (Lobsters, eels, shrimp, mussels, squid and so on.), Meat and plenty of vegetables (especially eggplant, artichokes, beans, tomatoes), feta cheese and olives.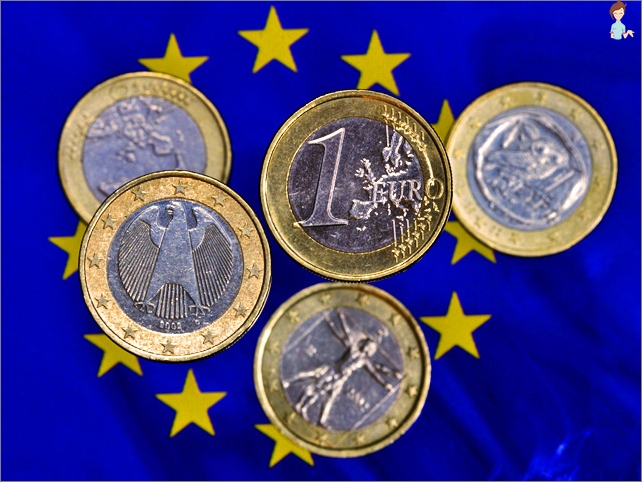 What is worth a try in Greece?
Frapa Coffee, Cafe Hellinikon and mountain tea Malotira.
Feta cheese and Kefalotyri.
casserole Moussaka eggplant, meat and potatoes under bechamel sauce.
Dolmades - Practically stuffed grape leaves.
Pastitsio - Pasta with bechamel sauce and meat.
Arnie - Grilled lamb and souvlaki.
stifado rabbit and beef in sweet and sour sauce.
Htapodi - Octopus on charcoal.
cacık - Meat snack of yogurt, garlic, cucumber and spices.
Grape vodka, brandy, nutmeg and white wine Assyrtiko.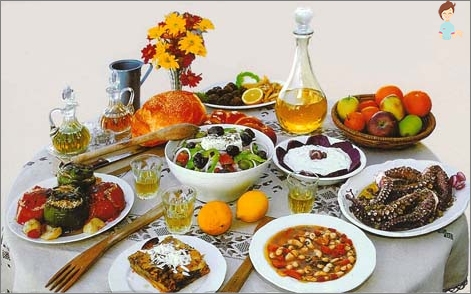 Gastronomic Journey to Greece will be to your taste (and stomach) all. You will not find bad, tasteless, artificial or stale foods and dishes. The main thing - To eat wherever the Greeks eat, And not in the "tourist" restaurants.
See also: Top 10 beer restaurants and bars in Prague - where to try the best Czech beer?