Where to go on vacation with a baby in November? 7 best places
Soon the November holidays -Where to go with the child? See the best places and countries where there is a visit, and where it will be interesting to the child.
Russian students are looking forward to the beginning of November. After all, at this time begin autumn vacation. In addition to school holidays, these dates fall on November holidays, and many parents have the opportunity to go somewhere to relax with the kids. And before them, the question arises, "Where it go? Where their child will be able to spend time actively, fun and educational? ". If money is not enough and are planning a vacation in the city, then look ideas for useful pastime vacation in the city.
We present to you the seven best places in the world for a holiday with a baby in an autumn vacation:
Thailand on November holidays with baby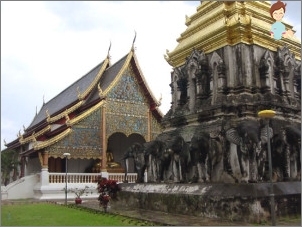 A trip to Chiang Mai - It's a great opportunity to show your child that cows give milk is bottled, and the bread on the trees do not grow. In ancient times in these places was located Lanna kingdom - The country of the rice fields.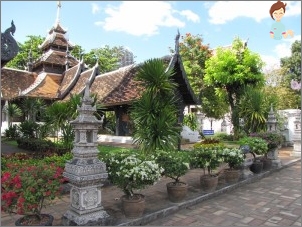 In this country, and engaged to this daythe cultivation of rice, herding animals and hand-painted fabrics. And all this the traditional way, making Chiang Mai an incredibly popular destination for tourists with kids.
For guests there is open cooking school, Which is taught to cook a delicious Tom Yam.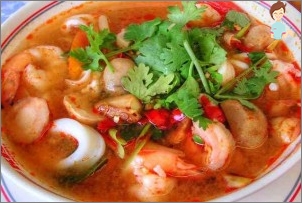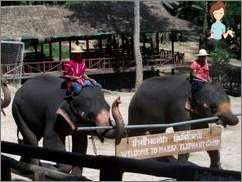 You can also visit the villa Maesa Elephant CampWhere you and your child can ride on an elephant and see how these animals are painted beautiful paintings.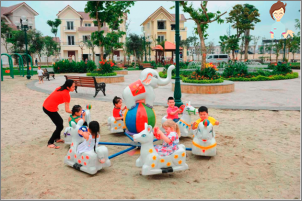 Arriving in Chiang Mai, visit the city zoo, go down the Ping River and take a trip to village Bong San. There tourist hand woven silk and painted umbrellas.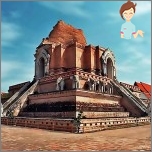 Must see Wat Chedi Luang templeWhere there is a statue of a golden Buddha, and these parts pagoda - the oldest in Thailand.
Malta on vacation with a baby in November
All children love to play in the Knights.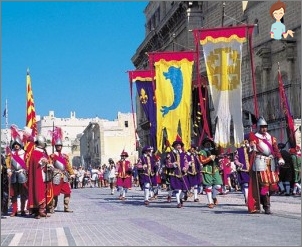 Trip to Valletta It is an excellent solution for lovers of the Middle Ages. November 6 at Fort Saint Elmo at 11 am will be held a military parade distant times of St. John. Changing of the guard, fencing knights, shooting muskets and cannons - a loud and colorful spectacle will delight your child.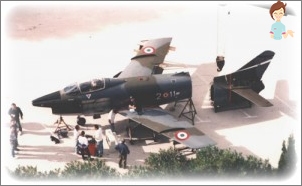 Also on the island you can visit the Museum of Aviation, where you can see the planes that took part in World War II.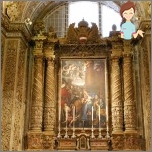 In the remaining time vacation walk on the street of the Republic, where the main attractions of the island, for example, St. John's Cathedral.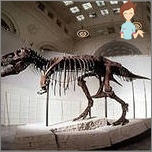 Be sure to take a trip to Mdina city, Which was built 1000 years before Christ. And if you will tire architectural monuments, brings their child in Dinosaur Park or in Rinella Movie CenterWhere every day played out scenes from movies that once filmed on the island.
One of the most interesting attractions of Malta is underground temple Hal Safleni. Many historians believe that he is much older than the British Stonehenge.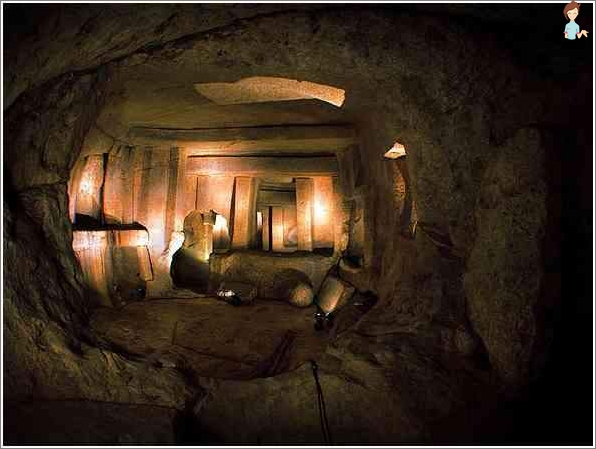 France on vacation with a baby in November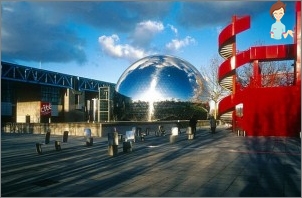 If your child loves intricate designers and constantly examines household appliances, then a trip to Paris La Villette Park, It is sure to please. The park covers an area of ​​about 55 hectares. Here is a private cinema in the form of a sphere, a planetarium, an exhibition hall and town music. But the most interesting for children will be a scientific community. Here, your baby will be able to become a pilot of the aircraft, to see how the make movies, learn how to make weather forecasts, and feel all the details of the TV. The most popular rooms "Argonaut", where children can go on a submarine and stand up for her helm, and "Sinaks", where you can become a participant of this almost intergalactic flight. The creators of the park of La Villette have not forgotten about the youngest guests, for them there are such attractions as "Russi Robot" or "Sonic the ball."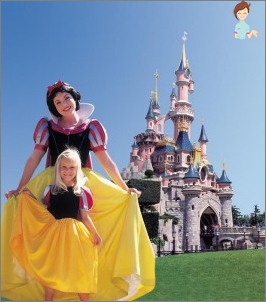 And, of course, came to Paris, do not forget to visit the famous park "Disneyland" ridesWhere the child will be able to visit the castle and princess, and in mine, Big Thunder Mountain, and survive an earthquake in the canyon of the Holocaust.
Egypt on vacation with a baby in November
ideal trip for nature lovers inEgypt. Here you will be able to very carefully examine the Red Sea. This resort is known for its rich water world: the reefs and a variety of marine life. Floating in a mask and a snorkel, the child will be able to meet with a ramp, fish-Napoleon, emperor angelfish.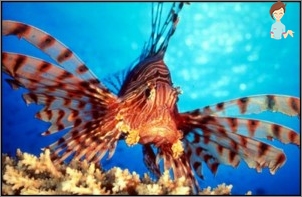 Despite the fact that the political situation in Egypt is still not stable and the Embassy does not recommend to visit Cairo and the Pyramids of Giza, the resorts on the Red Sea open to tourists.
Arriving here, be sure to visit the water park near Hurghada. The most daring will find here an incredibly steep hill "Kin Kong" and "Shrek" and for kids there is a safe carousel and small pools.
Singapore on vacation with a baby in November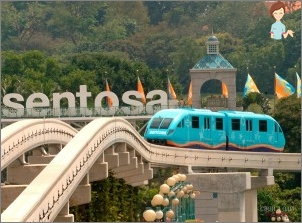 Sentosa Island - One of the most troubled places in Singapore. There is an incredible amount of interesting places:
Oceanarium «Underworld»;
Gardens "Howe Par Villa Tyler Balm", where you can see the statue of the heroes of ancient Chinese myths;
Wax Museum, which illustrates the history of this country;
Lookout Tower Tiger Sky Tower, the tallest building in Singapore;
The world's largest man-made waterfall;
Butterfly Park and much more.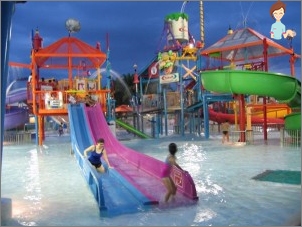 A laser show of musical fountains will delight not just any child, but also adults. Also be sure to visit Singapore's water park "Fantasy Island"Where you can go rafting and go on a journey through a high-speed pipe "black hole".
Norway on vacation with a baby in November
In November, the country ski season is in full swing, as the snow falls in the mountains of Norway at the end of October and is to April.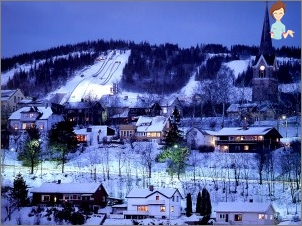 The ideal place to relax is the beautiful Lillehammer, Which is located on the banks of Lake Mjøsa. It is here that hosted the Winter Olympics in 1994. Therefore, at this resort you will find magnificent slopes of different difficulty levels.
In Lillehammer children opened ski schools, where for a few days your child will learn to stand on skis and even jump on a snowboard. And if you get tired of skiing, you can go Hunderfossen park.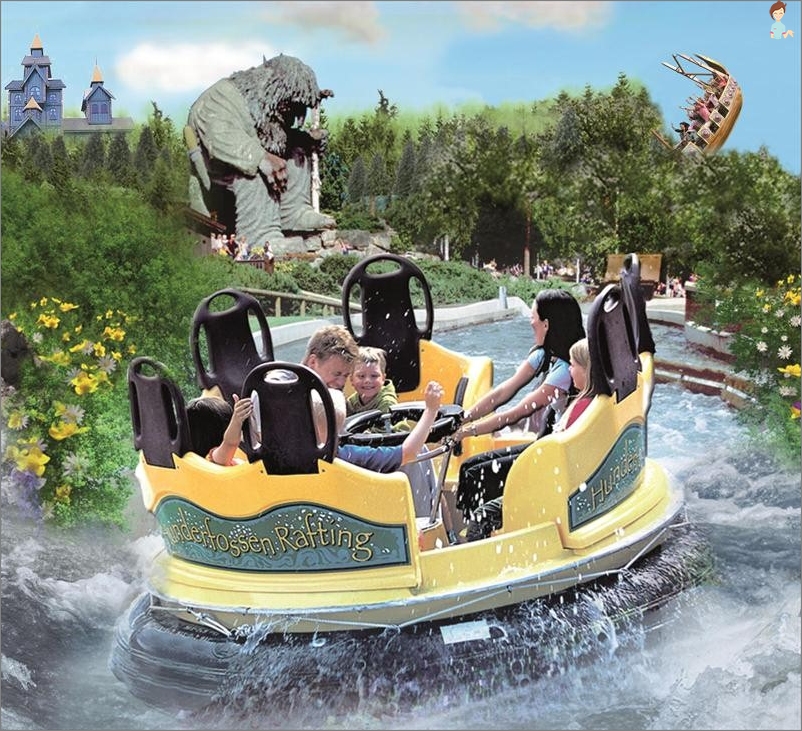 For children there is plenty of entertainment: bowling, dances with pyatnadtsatimetrovym Troll, dog sledding.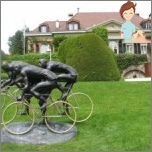 Arriving in Norway, be sure to visit Olympic Museum. The feeling of pride for our country here you will not leave, because in 1994. Russian team won the first place.
Mexico on vacation with a baby in November
On the shore of the Gulf of Mexico is known Cancun resortWhere the Yankees brought in during the school holidays for their children. And no wonder! Here you will find the clear sea, white beaches, luxury hotels and a huge amount of entertainment.
Trip to Xcaret park like every child. Here you can ride on dolphins, rafting on the underground river, watch jaguars. And the young lovers of history, you can visit the ancient Mayan city, which are in the vicinity of Cancun.
For example, visit Chichen ItzaYou will see the famous El Castillo, Tulum and you can see Temple of the Frescoes.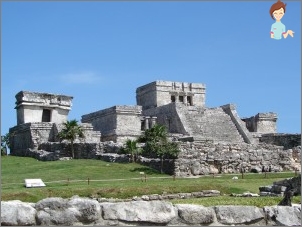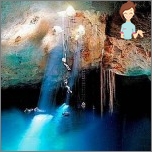 AT the ancient city of Coba you can see the stele on which historians have read about the end of the world in December 2012. And in the end of the train, you expect a swim in Cenote - very deep wells with warm clear water.
Visiting one of these countries, your child will not onlyrest, but also to hold an autumn vacation with meaning: to learn new things, meet people, get positive emotions. After such an exciting holiday, your child will easily be able to write an essay on the topic "How I spent my autumn vacation."