Basics of Pilates. What you need to know the newcomers?
Everything you need to know for those who want to go to Pilates classes. Suitable for Pilates? How to prepare for Pilates? Contraindications.
Pilates - a unique system of exercises,analogs which do not exist. Each exercise is carefully planned and carried out exclusively based on individual features and human features.
What makes Pilates?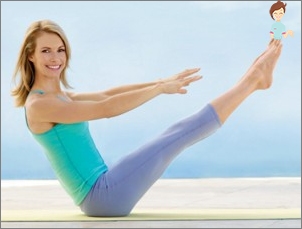 As a result, the mobility of human Pilates joints increases muscle tone is adjusted, and as a result, there is a significant improvement in posture.
Much attention is paid to Pilates lessonsnormalization of the respiratory system. The beneficial effects of pilates on the central nervous system leads to improvement of the psycho-emotional state of a person.
Pilates exercises involve both a large number of muscles, including the deep muscle groups. Pilates develops the intramuscular and intermuscular coordination, flexibility of ligaments and joint flexibility, strength endurance.
A bit about the history of Pilates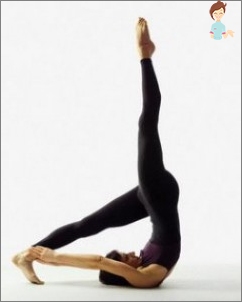 Pilates system was created almost 100 years agoand it became popular all over the world. The founder Joseph Pilates method, called him "Kontrologiey", and noted that these exercises form a system of full coordination of mind, body and soul.
Pilates was first used as a replacement system of exercises during the First World War.
The uniqueness of Pilates is that it is universal and suitable for all, regardless of gender, age, health status, or level of physical activity.
This is suitable Pilates?
• People experiencing back pain due to sedentary lifestyles. Even if you are a long time did not engage in any exercise, Pilates is perfect for you.
• People who are overweight, as Pilates exercises do not cause breathlessness.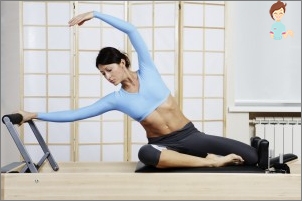 • Those who lead very active lifestyles and needs of physical and psychological relief.
• Professional athletes and those whoIt is engaged in the gym. As a result of intense weight training the human muscles are contracted state for a long time. Pilates stretches the muscles and helps bring them back to normal.
• People who want to unload the spineand to strengthen the back muscles. Pilates helps to cure curvature of the spine and osteoporosis. He is shown as a reduction system of exercise for patients with spinal cord injuries and after operations on the spine. IMPORTANT consult with your doctor before you stop the selection on Pilates, and be sure to tell us about your problem the coach. Only with full information about the client's health condition, the instructor can correctly make a suitable system of exercises for him. The code of ethics trainer Pilates includes observance of strict confidentiality in dealing with personal customer information.
• Pregnant women and women during the recovery period after birth. Pilates will help to put in order the muscles, including the muscles of the pelvic floor, the skin and the spine.
• Older people, who often have problems with veins and joints, as Pilates exercises help improve blood flow and strengthen joints.
• Those who have problems with joints. Pilates helps to train the smallest muscle groups, resulting in the elbow, knee, shoulder and hip joints are much stronger.
Contraindications for Pilates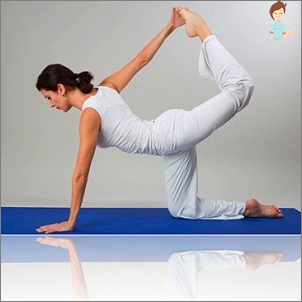 The most important difference Pilates from all other systemsexercise - is the absence of negative effects and reduced to zero the risk of injury. As we have mentioned above, Pilates is suitable for people with very different degrees of health. However, it is important to consult with your doctor before you start the course, and tell about the peculiarities of his physical condition Pilates instructor.
How to prepare for the lesson of Pilates?
Doing Pilates preferably in a comfortableclothing does not restrict movement. Some women prefer to wear a T-shirt under a special bra for sports. Classes are held without shoes, socks or barefoot.
Bring to class a bottle of mineral ordrinking water, if you're used to drink water during exercise. Similarly, as in other sports, it is desirable not to have 1-2 hours prior to Pilates, and after it.