New Year holidays together, or rest together without quarrels and insults
How to spend New Year holidays together without quarrels? Read on lady-magazine.com secrets of peaceful rest together. Learn how to spend a vacation together and not quarrel over trifles
For each couple the meeting place of the new year -Question individual. One will be fine in a snow-drenched grandmother's house with a stove, hot tea and a Christmas tree in the yard. Others will be pleasant only in hot countries, because "snow and Russia are already in the liver". And the third and at all combine cultural trips, visits to friends and relatives, weekends on the islands and a "control shot" - a dacha in the hometown of Murkina Zavody.
But the main thing for a young couple (and for a couple "with a run"), which conducts New Year holidays is not to quarrel and relax without clarifying the relationship. How to do it, and what you need to remember?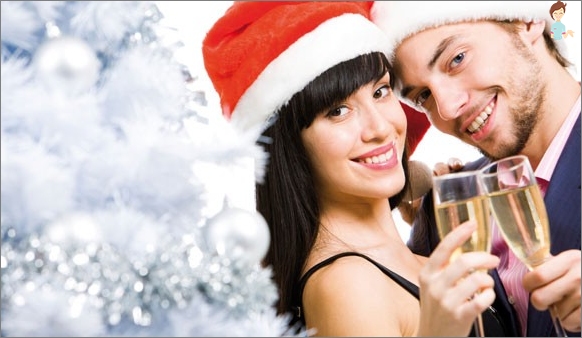 Where do these clarifications of relations take at all on vacation? Do you think out of the unworthy behavior of both partners? Sometimes yes. Because of the lack of necessary shower and body amenities? This is also the case. But The main reason is high expectations. Do not dream about how you will stickFor the pens all the holidays, whisper each other about love and drink one coffee for two in a cozy cafe every evening. Just enjoy the rest. Discarding all unnecessary and leaving all claims last year.
On all the topics that cause between you heated debate right up to the transition to personalities - a rigid taboo. New Year holidays - just for rest and unrestrained fun!
Is the ski suit fat? The sea is not warm enough, the snow in the mountains is not clean enough, the fireplace is sham, and coffee without tiny marshmallows, which you love so much? This is not a reason for disappointment, An acid mine and grumbling in the back of his beloved,The patience of which is not limited. Even the most patient man will "explode" from constant complaints and whining, and the rest will be hopelessly spoiled. Read also: What you should never say to the man?
Do not lose all responsibility for rest on the shoulders of a partner. Your happiness is not the sum of external factors, but the state of the soul and the joy of being alone with you.
Do not try to fit your vacation into an "ideal template", Which you see in magazines, melodramas and photos of girlfriends in social networks. The joy of joint vacations is not in pictures and five-star hotels, but in the spectrum of emotions.
All the last working months, you both dreamed ofThese holidays - at last, hand in hand, and no one will interfere! But, strangely enough, being around without a break 24 hours a day - it's rather tedious than romantic. Confused? Remember - this is normal! People, even the closest, It is typical to get tired of each other. And this does not mean that "there is no love!" And "it's time to part." This means that during the holidays you need to periodically be separated, at least for a little while.
Point B, where you give yourself a full rest, Choose together. So that someone does not have to return toPoint A alone or sacrifice your mood. By the way, you will be surprised, but men do not know how to read minds. Therefore, speak directly about your preferences. If the "consensus" is not found, there are two options - to rely on your man or stay at home by the TV.
In advance, discuss - that you will look, where to go, where and what to eat.
Remember: From doing nothing, one gets tired more, Than from a heavy week of manual labor. Therefore, choosing the place of your vacation, do not waste time on mindless round-the-clock wiping pajamas for stupid New Year's serials and remakes of classics - take time saturated program. Let both of you once be bored. Prepare this program in advance, noting all the places and events that you definitely need to get to.
If you know about the weaknesses of the partner (and yours too), which can cause conflict - Take action before these weaknesses manifest themselves. Does not know the measures in alcohol? Agree on a "sober" vacation. Does not know how to behave decently in a cultural "society" and frightens everyone with his "muzhlennost"? Choose a resting place where you do not have to blush for him, and he needs to restrain himself.
Look closely at your partner and yourself. If you are already worried that your vacation can be spoiled by a scandal, is there a future for your relationship? Read also: How to understand that the relationship is over?
Do not be capricious. A man who wants to "tear himself off" afterHard work, is unlikely to want to spend on rest your nerve cells to please your "I want / do not want." As a rule, such a rest ends with the fact that tired of "everything is wrong!" The man leaves home alone. And then not only rest, but relations can come to an end.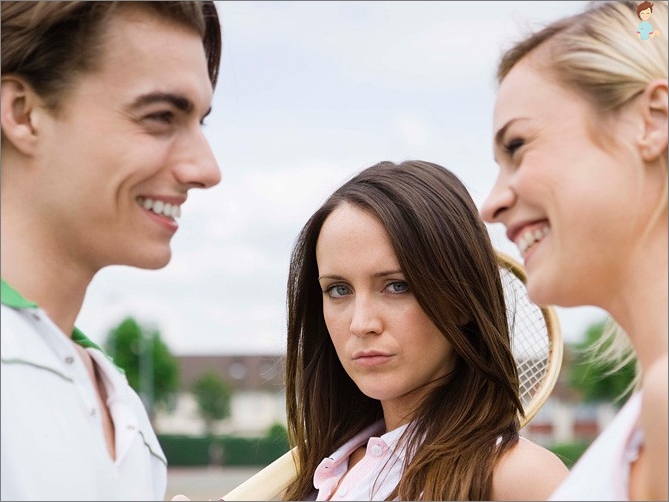 Do not drag your loved one to your numerous girlfriends and relatives, to snotty melodramas and handicraft exhibitions. Look for those entertainments that will be of interest to both.
Although sometimes (advice from the chest with "grandmother's wisdom") is and step on its "I want" - positive emotions of the partner will bring you much more benefits and joys. Yes, and ... In love there is no compromise. Someone must always give in.