Motivation: Movement to success
You do not have enough willpower? How to motivate yourself for actions that will surely lead you into a happy future? Read this article, and put our advice into practice
How often do you intend to start a newTo the beginning, they said: "I'll start from Monday!". But Monday comes - and nothing happens. You can oversleep, forget or just be so busy that you just forget about your decision.
So, every time you "feed yourself on Mondays". And the whole point is that you just do not have enough motivation.
First, let's see what motivation is. It's a kind of emotional state that makes you move forward. So, how to motivate yourself?
Reasons for self-motivation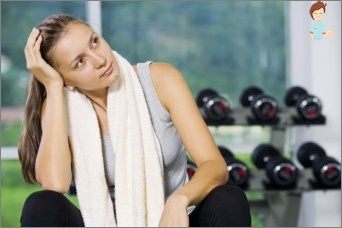 For this you need:
1. Look at life with a smile. If you are positive about what is happening around you, sooner or later, you will want to develop;
2. Do only what you like. This does not mean that you need to become an egoist and listen only to your desires. First of all, you need to understand what kind of occupation brings you pleasure. How many people are completely unhappy because they are engaged in an unloved business. Yes, of course, you will spend a lot of time looking for yourself, but then the work will not be a burden to you at all, as it will bring pleasure;
3. Do not complicate your life. Just sit down and think about how much time you spend on something that you do not like, but it seems extremely necessary. And who said that it is necessary? Perhaps this is what most of your acquaintances do, but you are not the majority. You live your own life, so it's up to you to decide what you will do. Be easier and stop worrying over trifles!
4. Start small. If you set a goal, then do not be too zealous. You will only get very tired, and after a few days you will not want to do anything. For example, you decided to lose weight, and began immediately to engage in 3-4 hours a day. Imagine how you will be aching all the muscles on the second or third day? Now think, will you continue to study in a few days? Probably not;
5. Allow yourself to be mistaken. You are not a sinful person. Do you know how many times you will be mistaken before you find the work of your life? And each time you will blame yourself that the idea was something worthwhile, it's something you did wrong. So, you should not mock the nervous system!
And now let's delve into special cases, namely how to motivate yourself to lose weight, study and work. We will also determine the main ways of motivating people around you.
How to motivate yourself to lose weight
Who does not want to lose a few, recruited forWinter, kilograms? And how to do it? After all, everything is tasty and I want to pamper myself a little. Yes, and get up an hour earlier, in order to use physical exertion for weight loss, is also not very desirable.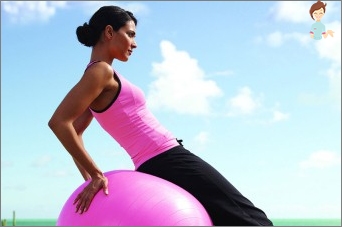 So, what are the main stages of successful weight loss? Proper nutrition and exercise. Thus, you need to follow the diet every day and do not forget about physical activity.
So let's find a way of motivation that will allow you to achieve excellent results.
Firstly, if you sit on a diet and you are just trying to chew something forbidden, then remember one simple truth: from the eaten forbidden product you do not feel better.
Yes, the first few minutes you will enjoy the food, but then the remorse will come to be replaced by satisfaction. You already lasted so much, and could not stand it.
Secondly, try to get used to the idea thatDiet and sports loads - this is not a duty that you must perform until such and such a date of a certain month. This is your new way of life. Diet is not a complete refusal of food, but only a proper diet, the result of which is not only losing weight, but also improving the entire body.
In the form of additional motivation, you can writeA list of what you get in case of successful weight loss. For example, you can buy smaller clothes, you will have less waist, you will feel charming and attractive. And when you are ready to break through, reread this miracle list.
How to motivate yourself to study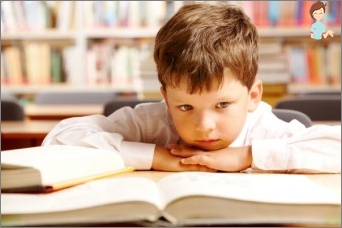 What is study? This, above all, the development of their mental abilities. The ideal variant of motivation will be this: imagine that you did not go to school, did not finish the institute, and do not know how to do anything.
Do you think there will be many people who want to talk withyou? You should understand: in order to live it is necessary to constantly develop. And do not think that if you have learned a part today, then tomorrow you can do nothing.
All the opposite is true, you must accurately determine your goal and every day to do at least one tiny step in her direction.
No less important question is asked by parents: How to motivate a child to study. What kind of kid wants to sit and do homework, when the sun shines brightly outside the window. Therefore, it is very important to think up such a reason, because of which the biggest fidget will diligently teach the given material.
Remember! You must always support your child. If you see that he likes drawing or he constantly dances to music, write it down in a special group where he can realize all his talents.
In any case, do not force. It is best to explain why this should be done. Do not compare the baby with other children, especially if the comparison is not in his favor.
The child can close in itself. In any case, spend more time together: so the child will see that you are interested in his life and will listen to your advice.
How to motivate yourself to work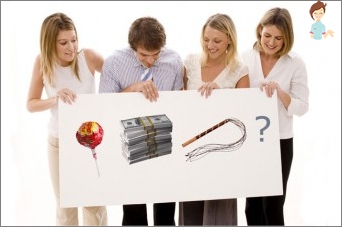 In order for work to bring you satisfaction, stop for a minute. Now close your eyes and imagine your goal.
Imagine well: the more real you draw in the imagination your future, the easier it will be for you to focus on achieving it.
Another uninterrupted reception can be consideredSuccess stories of other people. Find yourself an idol or a person who simply admires you with your life position and try to raise your life to the same level of well-being.
You can also watch motivating films. After performing at least one of these techniques, your performance is guaranteed to increase several times.
You can motivate not only yourself, but also your ownSubordinates. What chief did not ask himself the question: how to motivate employees. And it's not about picking out certain motivating words - and that's all, your employees are already ready to go to bed and sleep in the workplace.
First of all, you need to create in the office a friendlyAtmosphere, allow people to bring a little originality to their workplaces, be sure to encourage the good work of each employee. Here such simple actions on your part will allow employees to feel comfortable at work.
How to motivate yourself for sports
You want to start playing sports, but at the last moment, there are always some urgent business. Then, to begin with, set a goal. You can even devote to your plans friends.
For example, argue with friends that after 2Month you can run 5 kilometers and not be out of breath. The main thing is to determine the exact date. Now you will have an incentive to start studying, otherwise it will be necessary to sign your own disorganization through the stipulated time.
You can also go and buy yourself a new beautifulsport suit. And every time you will train, and think: how well I look in this sports suit, it is necessary to wear it more often. Perhaps, so the sport will become a part of your life
How to motivate a man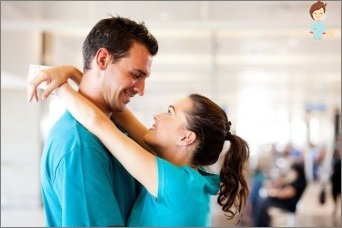 This question, perhaps, is of interest to mostThe beautiful half of humanity. But there are no clear recommendations. It's just that you, dear women, should support all the initiatives of your chosen one.
Coming from work, the husband should see a smiling wife, ready to listen to all about his successes at work. And absolutely definitely it is not necessary to ask from the threshold an anecdotal question: "Did you bring a salary?".
Support and inspire your man, flirt and seduce him every day, be for him the most desired and desired - this will be the best motivation!
As you can see, you can always motivate yourself. The main thing is the goal, the desire to reach it and a little faith in yourself!