How to deal with toxicosis in early pregnancy?
The best ways to deal with early toxicosis. What really helps to get rid of toxicity in the early stages? Tips and tricks
Talk about toxicosis in early pregnancy. How to get rid of it - what methods really help? See also, should the general be morning sickness in pregnant.
What is morning sickness?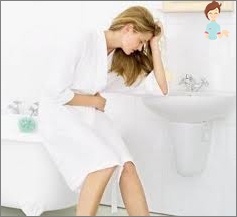 This - one of the most popular words in the early stages of pregnancy. It also happens that it begins even before a woman knows about the pregnancy.
With the onset of pregnancy in women occurshormonal changes the body, and on this background toxicosis may occur and the rejection of products that she used to love. It is very rare that a woman of her pregnancy and was never sick.
How does early toxicosis?
It occurs 1-3 months pregnant.
accompanied by:
decreased appetite;
decreasing pressure;
nausea;
drooling;
lower blood pressure;
an unusual reaction to odors.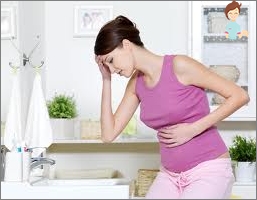 But the question of why there is morning sickness, doctorsstill can not find the exact answer. Some believe it is a reaction to foreign cells in the mother's body. Other treat this pathology, as a manifestation of an unhealthy liver and gastrointestinal tract. Others call it irregular pulse processing that come from the ovum to the nervous system of the mother, the fourth treats it as a "riot of hormones."
Any common statement on the subject, he states: toxicosis in early pregnancy occurs due to violation of a woman's body mechanism of adaptation to pregnancy. There are also allegations that he may have against the background of thyroid disease, emotional stress or malnutrition.
10 proven tools from toxicosis
Try as much as possible longer walk in the fresh air.
Eat every 2-3 hours. You can simply arrange a small snack. The process of chewing beats nausea. There can anything different dried fruits are ideal, cheese.
Eat foods high in protein: Fish, meat, milk, cereals.
Do not hurry! After ingestion best bit will relax and lie down for at least 10 minutes.

Take prenatal vitamins, Preferably just before going to bed.

If you do not want to dine dense, do not force yourself. Your body knows best what is now needed.
Before going to bed is best Put beside the bed anything from food. Fruits, nuts, dried fruits. In order not to wake up on an empty stomach, it can cause an attack of vomiting. What kind of fruit is not recommended to eat during pregnancy.
Drink mineral water.
In the struggle with nausea good assistants - any mint money. This may be hard candy, lozenge, mint tea.
all manner of sour-tasting foods as well help against nausea. This may be a lemon, pickled cucumber, grapefruit.
Recommendations girls with forums on combating toxicosis
Anna

I started at 6 weeks and ended only13. Moreover, for 7-8 weeks, I was in the hospital, treated droppers and injections. It helped tear was not constant, but only 3-4 times a day. So it's only to be patient and wait out these temporary difficulties. In general, recently I heard the statement of one woman, she said, that the child is worth it! And it again is going to go on such a joy as the birth of a child, and even if it means she'll have all the 9 months to go toxicosis.

Hope

My morning sickness started (writing in obstetric weeks) 8 weeks and ended on 18 ... was (ie terminated) quietly ... just got up one morning, had breakfast ... and found myself thinking, "I I had breakfast in the morning!!!"... Bear, eat what you can, be sure to get enough sleep (with nausea (vomiting) lost a lot of energy), drink plenty of fluids, especially when it comes to the toilet (the liquid comes out more than you consume).

Tatyana

I have up to 13 weeks, there was a constant feeling of nausea (vomiting several times). From the feeling of nausea is very well assisted morsiki (now they all can not drink) and suck a slice of lemon.

Marina

I escaped boiled potatoes with sour cream low fat. Only in the evening I could have a little snack. And crackers were good - the usual stick out.

Katherine

Modern medicine and does not know how to rida woman accompanying pregnancy such "pleasure". Personally, I no drug therapy did not help, even acupuncture. Condition improved gradually, at first was a little better for 12 weeks and then to 14 still easier, all ended in 22 weeks.

Facilitates health:
1. Diet (soup, fruit, porridge ...)
2. Sleep, rest
3. Neuro-mental balance.
4. Caring and understanding of friends and associates.
And that helps you get rid of a toxicosis in early pregnancy?