Should I take "Nimesil" during pregnancy?
Can I drink "Nimesil" during pregnancy. Indications for use. Contraindications. Side effects. Features of "Nimes' during pregnancy and lactation
"Nimesil" - a medical drug,belonging to the group of the latest generation anti-inflammatory agents. The main active ingredient of this tool - nimesulide. Release it only in the form of a powder with a pleasant orange flavor, which is subject to the breeding of warm boiled water.
Can I drink the drug "Nimesil" during pregnancy?
This medication is able to block the cyclooxygenase second type - this is the main mechanism of action of nimesulide.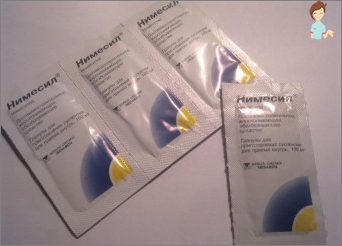 This drug has several therapeutic effects: anti-inflammatory, antipyretic and analgesic.
After 2.5 hours after consumption (average)nimesulide maximum concentration observed in the blood. Means is metabolized in the liver, and then displayed together with the bile into the intestine. On this basis, it is carefully appointed with a decrease in liver function, because it greatly increases the circulation of the active substances of the drug in the body.
And during childbearing load on absolutely all the organs and systems, and so extended, so the liver is much heavier metabolizirovatnimesulid.
Indications for use "nimesil"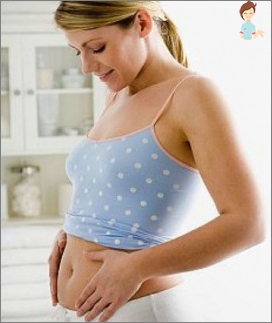 It is mainly used in the presence of pain of various origins, as well as an increase in body temperature. It is often used in neurological muscle and joint, dental pain.
However, this tool is not recommended for use because of its effects on the fetus are not yet fully studied during pregnancy. It is recommended to replace "Nimesil" safer analogues.
This tool has no effect on the cause of the pain, that is, it has only a symptomatic effect - relieves symptoms of disease.
Therefore, in all cases, it is recommended to find out the root cause of the pain.
Contraindications
As already mentioned, the effect is not fully active drug substances was studied on the fetus and it is desirable not to use it as a drug during pregnancy.
"Nimesil" sometimes used in pregnancy during the earlyterms, but in minimal amounts and for a short time. However, it is strictly forbidden to drink after 32 weeks. This is because the tool, as well as all the other anti-inflammatory, provokes a premature closure of the ductus arteriosus.
There are a number of contraindications associated with the blockade of cyclooxygenase in tissues and organs.
These are:
Bronchospasm, urticaria, rhinitis history, caused by acetylsalicylic acid or other NSAIDs, including nimesulide;
Hepatotoxic reactions to the main active ingredient of the drug;
You can not drink "Nimesil" together with medicines having potential hepatotoxicity, such as paracetamol and other analgesics, and NSAIDs;
Inflammatory bowel disease in acute (pr ulcerative colitis, Crohn's disease.);
The postoperative period during coronary artery bypass surgery;
Fever accompanying infectious and inflammatory diseases;
The combination of recurrent nasal polyposis / sinus, bronchial asthma with individual intolerance of aspirin and other NSAIDs;
Duodenal ulcer and stomach in acute ulcers history, bleeding and perforation in the digestive tract;
Cerebrovascular or other bleeding history, diseases accompanied by bleeding;
Severe disturbances in blood coagulation system;
Severe renal failure, hyperkalemia;
Liver failure and other diseases exacerbated by the liver;
Age up to 12 years;
Alcoholism, drug addiction;
Individual intolerance to the drug.
Side effects
If we compare "Nimesil" with other non-steroidal anti-inflammatory drugs, this drug may have significantly fewer side effects.
Some of those include:
Headache, dizziness;
Nausea, vomiting, possible;
Violations of the hematopoietic system, associated with a reduction in the number of platelets, white blood cells and red blood cells;
Gastrointestinal bleeding;
Abnormalities in the urinary system, such as problems with urination.
It can be said that the side effects may occur in any of the systems of the body and at different stages of pregnancy.
"Nimesil" You can replace a number of other drugs,having a similar principle of action. These include a analginum group antispasmodic, anti-inflammatory non-steroidal agent with proven safety for the unborn child (pr. Indomethacin, diclofenac). It should be noted that indomethacin is often used in obstetrics and gynecology at the threat of interruption of gestation in the period from 16 to 32 per week.
Features of the drug "Nimesil" Pregnancy and breastfeeding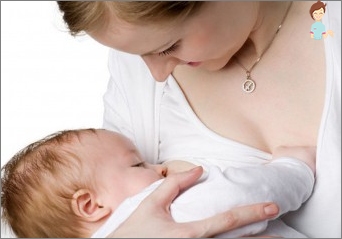 This drug, like other NSAIDs, ingibitiruyutprostaglandin synthesis, may have a negative impact on pregnancy, embryo development, impair kidney function (renal failure), pulmonary hypertension, increased risk of bleeding, a drop in the level of th uterine contractility, peripheral edema.
That is why it is not recommended during pregnancy, especially in early pregnancy, and during lactation.
The risk of side effects can be significantly reduced by using the minimum effective dose and a short course.
Interaction with other pharmacological agents
Significantly increases the risk of bleeding or gastrointestinal ulcer when used with corticosteroids.
Similar effects on the body with the simultaneous use of selective inhibitors (pr. Fluoxetine) and the means to prevent the formation of blood clots.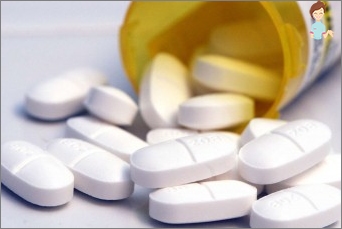 It is not recommended to combine it with anticoagulants, such as warfarin, but in need is required to regularly check indicators of blood coagulation.
Nonsteroidal anti-inflammatory medications can be taken with diuretics, but they weaken the effect of the latter.
Nimesulide sodium excretion vremenno brakes under influence of furosemide and potassium, respectively, and the diuretic effect.
As you can see, the drug can be taken only after expert advice and under his supervision. Health to you and your child!