What smells, scents, perfumes like men?
Find out what a man smells like the most? What scents men feel the most sexy. High spirits in the opinion of men!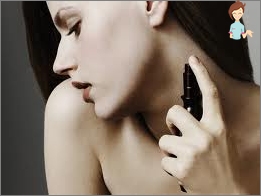 The girls, who had seen a great movie"Scent of a Woman" will remember not only a beautiful tango, but also how elaborately hero Al Pacino guessed women fragrances, how easy would it describe the character.
Many women, clever enough to notice addiction Cavaliers to certain smells, skillfully using this knowledge. But the fact that for men is very important scent of a woman is a fact.
Why is this happening and what to smell attracts the stronger sex?
Favorite smells of our men
The smell of mom
One of the highlights is the scent for menjust the smell of perfume, which uses his mom. But, as this smell a man can give a very large value, you may need to be more worthy of the smell, to meet certain of its preference to smell just like my mother.
The smell of home comfort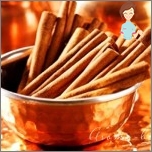 Ironically, but most men are very fond ofthe smell of vanilla. This odor many people associate with a homey feel, with the smell of homemade cakes. But the smell is still not to be zealous not to get all sickly sweet enough just fine light flavor.
Scents of nature
Men are very attractive perfume inperfume compositions which contain natural essential oils. These flavors are not aphrodisiacs and rarely cause they desire, so many girls skillfully use it. Especially popular among these is the smell of sandalwood odor. Spirits, to which it comes are usually expensive.
The smell of cleanliness and freshness
It is curious that many men do not likesophisticated perfume compositions, but it passed by a girl, leaving behind a trail of light freshness of juicy watermelon surely cause him concern. Such odors leave the impression of vigor and weighty merry playful character of its owner. Such a woman will not get bored, and the man he instinctively reaches for her as for a new exciting adventure.
Top 10 sexiest scents
From what the flavor home top 10. Perhaps with that which has for nearly a century, is incredibly popular. It is well-known Chanel №5. He was on the right should be given the status of the sexual flavor in the world.

This fragrance was created around the same time as Chanel, but was released five years later. fragrance Shalimar Guerlain It was created by the height of fashion for all Eastern. Creator inspired the history of the Taj Mahal, "the temple of love." The perfume composition of the essential oil of sandalwood, which also emphasizes the fairy-tale of the East.
L'Air du Temps, Nina Ricci. The fragrance of joy and ease, giving a sense of stability, confidence and well-being. It stresses present in the fragrance notes of jasmine, rose, violet.
Youth Dew Estee Lauder. The aroma attractive, practical and confidentwomen's sexuality. This fragrance was created the first daily flavor, which can be used not only at night but also during the day. The aroma is very rich with notakmi amber, musk, patchouli, fragrant cloves and cinnamon.
Opium Yves Saint Laurent. Another oriental fragrance, in which the smellThey embodied the passion and mystique of Asian night. The smell is very deep, leaving behind a dense plume. This fragrance is definitely an evening, but it is so resistant that will stay with you the next morning.
Poison Christian Dior. Frankly sexy fragrance. It has everything. The aroma reminds an explosion of exotic flowers, so it is spicy, strong and sensual. It contains notes of amber, blackcurrant, raspberry and tropical timber.
Obsession, Calvin Klein. Very interesting in its fragrance fragrance whose heart coriander, tarragon and marigolds. This fragrance is impossible to forget, while the more its possessor.
For Her Narciso Rodriguez. It is a fragrance for women who want to feel welcome. The heart of the fragrance of Egyptian musk, sensual and incredibly sexy.
Ralph Lauren's Romance for Women. Aroma, which causes the same feelings that we experience when falling in love. It provides the ease, which usually fills the hearts of lovers.
212 Carolina Herrera. One of the most popular scents today. Provocative, fresh and full of flavor. The perfume composition includes sandalwood, musk, orange, camellia, silk tree flower flavor and aroma, "the queen of the night."
The actual reviews of the sexiest and most attractive perfume
Pauline: I have had many suitors, all noticesextremely attractive fragrance L'eau par Kenzo. But I personally believe that it is not so much in flavor as that goes or does not go a certain smell a certain woman. For a long time it is known that the same spirits are felt differently in different women. Also, I advise you to try Perfume with pheromones - Aroma elusive, but extremely attractive.
Anatoly: Panacea do not look for, flavor should be in harmonypersonally with you. I liked the earlier of Kenzo, sweetish, but then became convinced that his lovers - minded ladies ... struck down the old (now ancient) Givenchy, but this is another level of flavor, much more dense and saturated than Japanese.
Marina: At one time I used a vanilla Yves-Rocher, husbandbaldel and surrounding :). Sometimes they personally sprinkles for her husband, and in everyday life 1 time per week changing flavor. Today's hypnosis Lancome, very warm scent, hugging me so nice.
Nastya: I once gave Ralph Lauren «Blue» in 2005. I did not like at first, but then the men began to make compliments, and so do my sprinkles on a handkerchief when leaving on a business trip. Many asked what that smell, but I did not open the secret. Aroma first very sugary, but then takes a very nice kind and very persistent smell. I share because it still does not buy everything and not all find it.
Kate: My dear drops from Narciso Rodriguez For Her. I myself fall.
Marina: And I really like 212 Sexy by Carolina Herrera. They first bluff, but 15-20 minutes later disclosed taak ..! I'm just thrilled))) and the surrounding majority, too.
And from any perfumes and fragrances are crazy your men? Share!