Films about music and musicians - 15 masterpieces to the music of the soul
What films about music and musicians to see? The list of 15 best films about music and musicians and composers for every taste. Popular movies pop, rock music, classical music, films old and the newest - the list on lady-magazine.com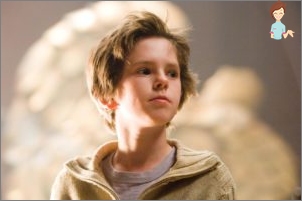 I want something unusual evening atcup of tea with buns? Your attention - the masterpieces of cinema music and the musicians. Enjoy vivid stories, songs favorite artists and quality acting.
Films about music, the audience recognized the best!
For those who want to laugh heartily - the best comedy Soul Plane
August Rush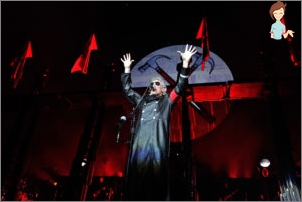 Released: 2007-th.
Country: USA.
Key role: F. Highmore, R. Williams, C. Russell, D. Reese Myers.
He - the young guitarist from Ireland, she - cellist of solid American family. Magic meeting gave rise to a new love, but circumstances force a couple to leave.
Born from the love of two musicians boythe fault of the mother's grandfather is a New York shelter. Fantastically gifted boy desperately searches for his parents and believes that music again unite them.
A touching, beautiful movie that is impossible to watch without tears and chills.
The Wall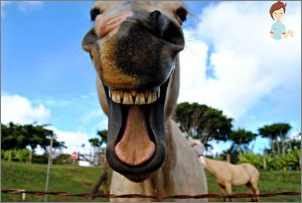 Released: 1982-th.
Country: United Kingdom.
Key role: B. Geldof and K. Hargreaves, D. Laurenson.
The film for all fans of Pink Floyd on the eponymous album "The Wall".
The real facts of the life of the group leader,mnogosmyslovoy plot, fantastic music. Does it make sense to build the Wall around itself, brick by brick folding her since childhood? And then get out of the walls in this reality?
Blockbusters, which should see at least once in their lives.
Taxi Blues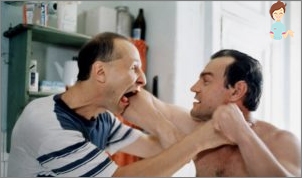 Released: 1990-th.
Country: France, the Soviet Union.
Key role: P. Mamonov P. Zaichenko, V. Kashpur.
Melodramatic picture of Pavel Lungin's fateful meeting drunken Soviet saxophonist and practical pradoruba taxi driver who is trying to reshape his attitude towards life.
Movies about eternal Russian dream - "to live well", the social and national relations.
Assa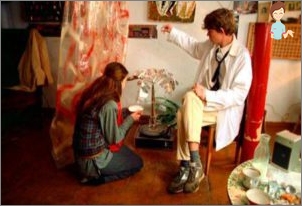 Released: 1988-th.
Country: USSR.
Key role: S. Bugaev, Drubich T., S. Govorukhin.
Many familiar picture of the musician Sergei Solovyov - Bananane boy and girl, which is longing for a comfortable life associated with the bandit "authority".
Beautiful music, decorating film and covering the harshness of reality - as the hope for change.
Phantom of the Opera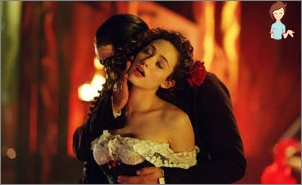 Released: 2004-th. Country: United Kingdom, USA.
Key role: D. Butler, P. Wilson, Emmy Rossum.
Sensational at the time and not losing popularity musical Joel Schumacher - filmed opera, which still argue critics.
Stunning acting, wonderful direction and no less amazing performance of musical compositions. The tragic love story for those who loves "all at once".
Be sure to view!
Selection of fate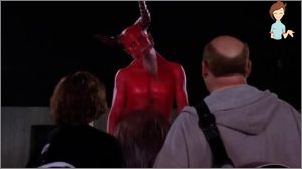 Released: 2006-th.
Country: Germany, USA.
Key role: Jack Black, Karl Gass, D. Reed.
Reckless (or "Bad Boys"?) Film about rock music from a professional dreamer Liam Lynch. Allowance for rock fans and not only how to be cool rocker with a pick of destiny!
Great music, a fascinating story, full of humor and a marvelous actor playing Black Jack. Worth seeing at least once. And best of 2-3.
Rock Wave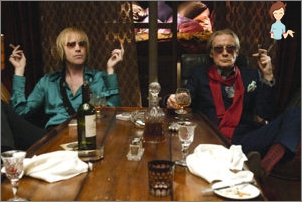 Released: 2009-th.
Country: France, Germany, UK.
Key role: Sterridzh T., B. Nighy, F. Seymour Hoffman.
Comedy scene from director Richard Curtis onThis rock 'n' roll and 8 DJs pirate radio show sixties. They broadcast from a ship in the sea all over Britain - a fun and easy, spit on the government's fight against "piracy" along with millions of his listeners.
Permanent atmosphere of drive, the eternal rock 'n' roll and fun for the whole picture.
The best movies about fashion - beauty, style and shopping
Killing Bono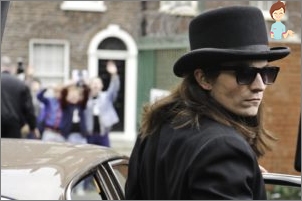 Released: 2010-th.
Country: United Kingdom.
Key role: B. Barnes, Robert Sheehan, K. Ritter.
Typically, a biographical movie about the famous person is removed. More often than not forgetting about those who stayed there - behind the scenes.
This motion picture is not of the group U2, and about two brothersfrom Ireland, who formed their band in Dublin at the end of the 70s. Someone tops are effortless, and someone and not be able to climb even a quarter.
Light comedy with a minimum of drama, arrogance hero, inexhaustible optimism and songs performed by the actors themselves.
Almost famous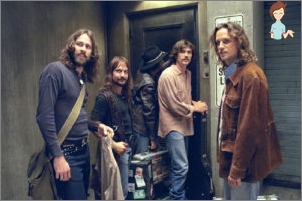 Released: 2000-th.
Country: USA.
Key role: P. Fugit, B. Crudup, F. McDormand.
The boy from America becomes accidentallycorrespondent of one of the most respected music magazines (note -. "Rolling Stone") and with the first task goes on tour with the band "Stillwater".
Adventure company rockers, crazy fangirls and hormones raging blood, guaranteed!
Who wants to look into the flared seventies and in the backstage life - welcome to view!
Walk the line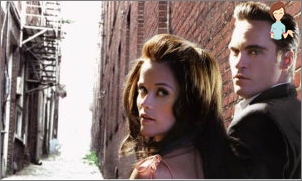 Released: 2005-th.
Country: Germany, USA.
Key role: H. Phoenix, R. Witherspoon, D. Goodwin.
Biographical film about the legend of "country" Johnny Cash and his 2nd wife June.
Gangster in the soul and the person, constantly trying to win parental love, Johnny sang not of the brightest things in life, and the first successful album recorded in Folsom prison.
Realistic film from director Mangold and the best romantic kinopara Reese and Joaquin.
School of rock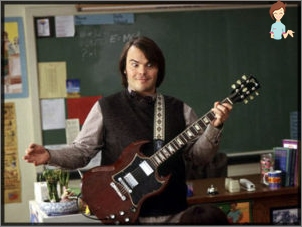 Released: 2003rd.
Country: Germany, USA.
Key role: D. Black, D. Cusack, M. White.
Another great movie with Jack Black in the title role!
The brilliant career of rock star Finn rolls downhill. Full fiasco kilometer long and protracted depression. But a random phone call changes his life.
Rock is life! Comic strip with a simple plot, but with the mass of unexpected twists, humor, vibrant music and the atmosphere drive.
Six-String samurai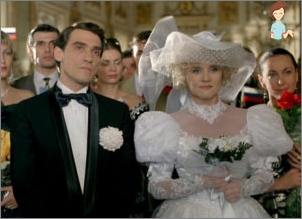 Released: 1998-th.
Country: USA.
Key role: Falcon D., D. McGuire, C. De Angelo.
End of the world. The world is becoming one vast desert, where a gang of feral people face in a fierce battle.
The film's protagonist - a virtuoso guitarist and the master of the samurai sword. His dream - to get lost in the sands of the rock 'n' roll in Las Vegas.
Strong post-apocalyptic picture, pulling the strings of all the souls.
Control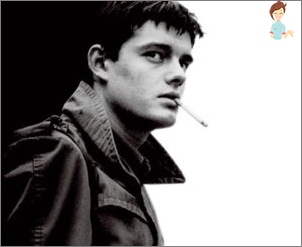 Released: 2007-th.
Country: United Kingdom, Japan, the USA and Australia.
Key role: C. Reilly, C. Morton, Al. Maria Lara.
The film from director Anton Corbijn about the deceased already Jena Curtis - soloist mysterious cult band from England - Joy Division.
The last years of the life of the singer: permanent girlfriend and favorite wife, epilepsy, vivid performances and fantastic talent, death at age 23 as a result of suicide udavshegosya.
Black-and-white film, 2 hours immersed in a world of Curtis in the 70s and hypnotic music of Joy Division.
The Blues Brothers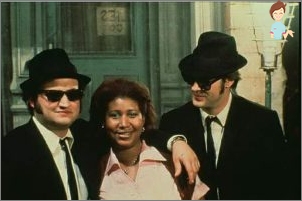 Released: 1980-th.
Country: USA.
Key role: D. Belushi, D. Eynkroyd.
Jake barely freed from places not so remote, as Elwood did not skirt trouble with the law, but the brothers musicians are required to give a concert to save their home church from demolition.
Comedy film by John Landis with incredible energy!
If you do not have enough positive emotions, and the mood plummeted - include "The Blues Brothers", you will not regret!
Choristers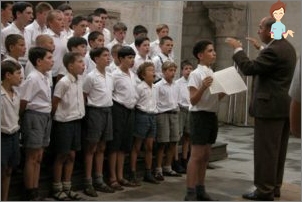 Released: 2004-th.
Country: France, Germany, Switzerland.
Key role: Jean Jugnot, F. Berleand, K. Merad.
In the yard - 1949-th year.
Clement - simple music teacher. In search of work, he gets in a boarding school for troubled teens whose daily tortures cruel and smug Rector Rush.
Clement, angered these educational methods, but who decided to open protest, organized by the school choir ...
Bright and good movie about a love of music. "Emotions over the edge" - it's about "Les Choristes".
13 good Russian movies for family viewing.
We will be very pleased if you share your reviews on your favorite films about music and musicians!