Cleaning konmari - order around, good mood, healthy nerves and a happy life
How to clean up the closet and living according to the methodMarie Condo? The best cleaning for konmari, which will save your nerves, energy and money. Tips for cleaning by Mari Kondo - how to organize the storage of things, read on lady-magazine.com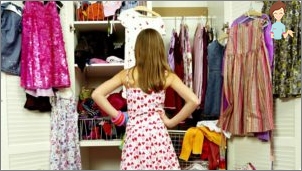 One of the first idea "raskhlamleniya" home space let in the light of the author of the infamous "Flayledi" system. Today she has a very solid competitor: a Japanese specialist in the organization of everyday life - Marie Condo.
Books Girls today are sold all over the world in large editions, and, through it, the complex science of "razmusorivanii apartments" master hostess on all continents.
To restore order in his life and throw trash on konmari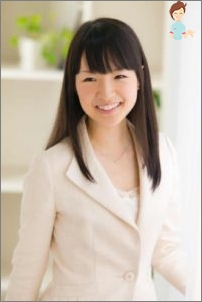 The basic idea of ​​Marie - throw away all the excess that does not bring you joy and pleasure, and arrange the remaining.
Sounds, of course, it is strange - "does not bring happiness," but it is usually dominated in the "konmari" system. We always keep things in their homes "in reserve"We store savings stuffed in cabinets and closets, and then experience constant stress from cluttering the apartment, the lack of "oxygen" and the irritation that haunts us.
Focus on what you really expensiveAnd those things that are pleasing to you in everyday life.
And generally speaking do not bring things in the houseWithout causing you feelings of joy!
Video: The order of the house by the method of Marie Kondo
So, how to get rid of excess?
We do not begin with spaces, and on the "categories". All things home with reset in one room and start to "debriefing". So it will be easier to understand - how much you have accumulated "junk" if you need it, and whether it makes sense to leave it.
The very first class to start - of course, clothing. Next - all books and documents. "Miscellaneous" Then. That is, all the rest - from household appliances to food.
Little things for the "nostalgia" leave on the last possible moment: After you disassemble the main part of things, you will be easier to understand - what souvenirs / photos you are vital and without you can quite easily do.
There is no "gradually"! Raskhlamlyaem house quickly and without too much thought at one time. Otherwise, the process you will drag on for years.
The main rule - the joy of feeling a particular thing in your hands. Here you have already pretty worn t-shirtHands - a pity to throw, and the warmth of some cozy, nostalgic pulls from her. Leave! Even if it is already possible to walk only at home, while no one sees. But if you take into the hands of jeans that is very "cool", but do not cause any sensations and generally lie just "for growth", dispose of safely.
To part with things easily! Say good-bye to them and release - in the trash, to needy neighbors in the country or the people for whom these things will have their great joy. Distribute bags for things that have lost their "positive" - For the garbage bag to bag "give in good hands" to bag "sell to the commission," and so forth.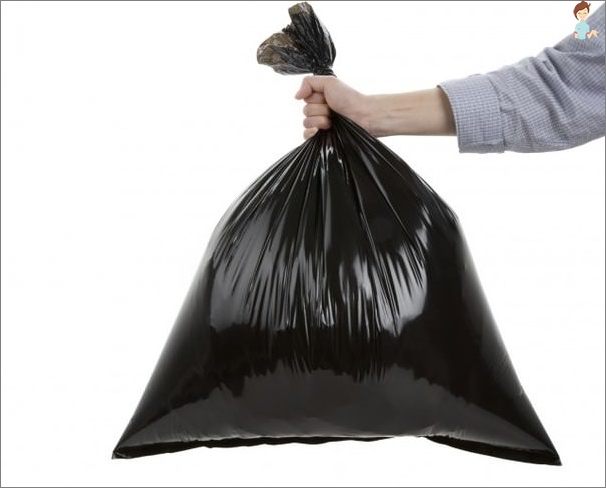 Video: Raskhlamlenie wardrobe for konmari method
Organization of storage of goods by komari - the basic rules of order in the cabinets
Huge bank from under the baking filledSoviet pugovichkami, thimbles, pins, etc. that you never use. 2 rubber hot-water bottles. 4 mercury thermometer. 2 boxes of documents that have lost their value 10 years ago. A bookcase that you will never read.
And so on.
In each apartment there exist deposits of things, "let it be", and Marie inspires all the exploits your tips!
So, you roll all unnecessary, and what to do with the remaining things?
How to organize their storage?
Identify the ultimate goal.

How exactly do you imagine your house? Look on the web with pictures interior design, stop for a favorite. Recreate your future home (inside) in the head and can, on paper.
Clean the space to the maximum. Leave only the most pleasant and dear to you (and without what not to do at all). Experience the convenience of "minimalism" to return to "littering" you do not want.
Let's relatives do not look and do not interfere! All the "experts" with tips on the topic - "leave it", "it's an expensive thing, you're crazy" and "a heap on the mezzanine space, add up to, then come in handy!" - Chase away!
Sort the items into categories! Remove the cabinet or not the corridor, and books or cosmetics. They collected all the books in one place, sorted on "causes joy" and "throw", 2nd stack endured, 1st beautifully laid down in one place.
Clothing. Do not make boring clothes home "outfits"! Or on the release, or to give in good hands. Even if no one sees you, you have to walk that brings you joy. And it is unlikely torn "sweat pants" with a faded top.
How to fold? Fold clothes piles, but the vertical! That is, looking at the box, you should see all of his blouse, and not just the top. And the thing is easier to find (it is not necessary to dig the whole stack), and the order is saved.
All that you do not wear in the season, remove the long-shelf (Umbrellas, jackets, bathing suits, gloves, etc., depending on the season).
Documentation. Everything is simple. 1st stack: the documents that are needed. 2nd stack: documents that you need to understand. For the 2nd stack within the designated box and put all questionable paper there and only there. Do not allow them to spread around the apartment.
Do not store paper, postcards, documents that have no value. For example, instructions from the household appliances, whereyou use more than a year (unless the warranty card), paid receipts of rent (if passed 3 years from the date of payment), the paper has long paid for loans, instructions to drugs and so forth.
Postcards. It's one thing if it's memorable thing that causes you a wild fit of joy and nostalgia at the same time, another - when the box on duty postcards. Who needs them? Say goodbye to these things safely!
Coins. Do not scatter around the house "surrender", then emptying it onrefrigerator, then on the coffee table, in the piggy bank, which is never open, because it is "not the money for a long time." Spend at once! Fold in the purse and "drain" on the small goods in the shops.
Gifts. Yes, it is a pity to throw away. Yes, the man tried to congratulate you on Duty. Yes, it is inconvenient. But this grinder (pen, a statuette, vase, candle holder) you still will not use. Dispose! Or peredaril to those who will receive this gift of pleasure. What to do with unwanted gifts?
Boxes of equipment. And suddenly come in handy? - We think the cabinet and remove another empty box, so nothing in it and folded. If only the unnecessary buttons, 100 instructions to medicines, in which you'll never see (because the Internet is), or 20 extra mercury thermometers. Throw away at once!
There also in the trash - all the things about the purpose of which you do not guessOr simply never use at all. Some strange cord that old broken television, chips, old tape recorder and a bag of cartridges, samples of cosmetics, things from your university's logo, won in trinkets and other lottery.
Photo. Feel free to throw out all the images that do not causeyour emotions. We leave only the most cherished. Why you thousands of faceless landscapes, if you can not even remember - when, why and who is photographed? Council applies to the folder with the photos on your PC.
Bags. If you use them, then store each other,to occupy less space. Cracked, faded, out of fashion - on the release. And be sure to shake daily everyday bag, so as not to hold out her warehouse confusing things.
Every thing - his own place! And all things are of one type - in one place. One wardrobe - clothes. The bedside table - things for sewing. On the top shelf - documents. And do not try to mix them together. Thing without a place - a new way to the old confusion.
Bathroom. Do not clutter up the edge of a bathtub and a sink. All bottles of gels and shampoos to remove the nightstand in the lockers.
According to representations of Mary, cluttering comes from the fact that we can not return the items to their rightful places. Or due to the fact that their return to the places you need too much effort. Therefore - defined with "places"!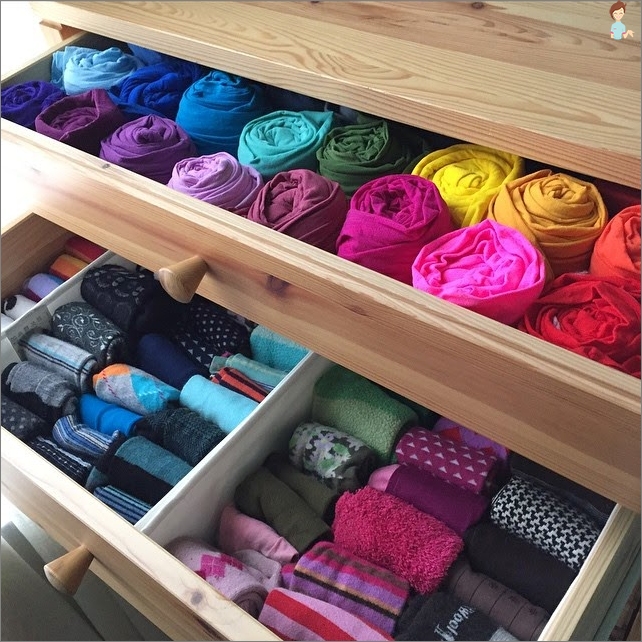 Cleaning Magic by Marie Kondo - so why do we need it and why is it important?
Of course, style cleaning Marie seems, at first glance, very large-scale and even in something destructive - it is necessary to "gulp" get rid of her, in fact, habits, and start life with a clean slate.
But, as practice shows, the order in the house really leads to order in my head - and, as a consequence, in order for life.
Getting rid of unnecessary things in, we beginto get rid of excess everywhere, gradually getting used to separate the important from the unimportant, and to surround himself with only pleasant and joyful things, people, events, and so forth.
Learn to be happy. The smaller things in the house, so a thorough cleaning, the more fresh air, the less time and effort to really important issues.
Things that you keep at home - is a story of our own decisions. Cleaning the same - it is a kind of inventory of yourself. During it you define - who you are, where your place in life, what exactly you want.
Cleaning "konmari" - a wonderful remedy for shopogolizm. Throwing half the things which have been spent large sums, you will not be able to recklessly spend money on blouses / shirts / bags, which is still half a year will have to be discarded.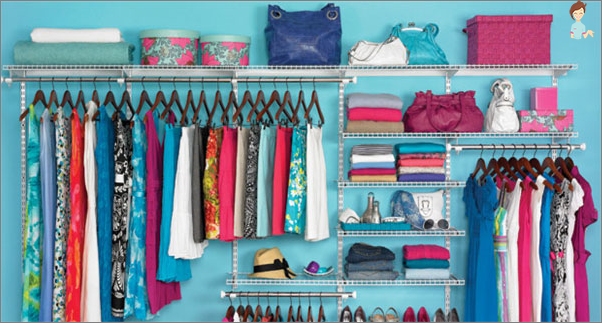 Are you familiar with konmari system cleaning? Share your experiences and tips in the comments below!