In the holiday by car: A Beginner's Guide
Car trip in Europe: what you need to consider when going on a long journey by car abroad
The car has long been a luxury and not onlyvehicle. For especially dedicated motorists, this is already a member of the family, with whom it's hard to part even for the holidays. If you are one of them and have already traveled the expanse of the homeland, as they say, it's time to pave the way to Europe. But, before going on a car trip across Europe, let's dispel a few myths.
Do people really speak the truth?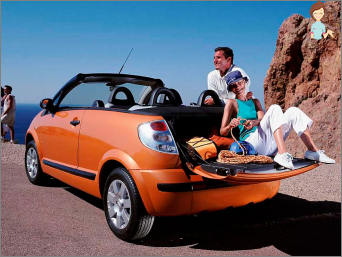 People who have never traveled to such aWay mistakenly believe that it is suitable only for those people who just want to save money on vacation. This is far from the case. Travel by car very often cost the tourist more than regular package tours.
In Europe, a lot of toll roads, and if you add parking and refueling vehicles, then the tour can "Run into"A decent amount and it's only for the fare.
Complete freedom of movement and action. Wanted to roll - turned. Where he wished, he stopped there. Do you want to - spend the night in a tent, you want - in the car. In fact, everything is much more prosaic. In order to get a visa for travel, you need to compile a car travel route. What it is? This is the detailed route of your trip. Where in detail are described the places where you plan to visit, hotels in which you will stay.
Moreover, the hotel must be uneasyBooked, but paid! In Western Europe, people who are illegally trying to cross the border are already tired and are very reluctant to open a visa for people who can not accurately indicate the time of their return to their homeland.
Vehicles that are called "Soviet times"They do not let go abroad. Or rather, they do not admit them. Of course, this is not officially confirmed. And if you bring your "Muscovite"In such a state that he could fit certain frames, then - please. But I want to note that the way is not long, it can be thousands of kilometers.
How can such a load affect the vehicle? And it is unlikely that in the suburbs of London or Paris there will be spare parts for "Muscovites".
We stock up on gasoline in advance, so that we have enough for the wholeTrip and a little more left. And again a mistake. As the experience of experienced auto travelers has shown, European countries such as Germany and France will offer you gasoline at a more pleasant price than Poland and Hungary. We can not talk about Russia.
Border guards with special preference will doInspection of your personal belongings in the search for banned goods. Usually, residents of frontier zones are subjected to such a procedure, which are constantly being dragged from one country to another obviously not for tourist purposes.
Myths are dispelled. And if the thirst for traveling by car is the time to begin preparations.
Create route
Use the guidebooks from the series "...There are several places worth visiting", But you can use, so to speak, already"Beaten path"Namely, the help of car enthusiasts who gladly share their impressions on the forums on the Internet.
There you can ask all you are interested inQuestions and get exhaustive answers to them. A special value is information about the quality of roads and repair work on them. After all, you need to accurately calculate the time that you plan to spend on the road. When the route is made, it's time to take care of housing.
Choosing a hotel
Again, the Internet will provide you an indispensable serviceSuch sites as booking hotels and many others will offer you a complete and detailed list of hotels and will acquaint you with the price policy on them. Book and pay for the room, you also can without leaving home.
Before you decide on a particular hotel, I suggest carefully reading the reviews of people who already had the pleasure of visiting there and were able to experience all the delights of the service on their own.
After your crossing the border, the most importantThis is to adhere to the compiled travel schedule. If you, due to the fact that you decided to stay in one of the picturesque European villages for a day, arrive late for one day, be prepared for the fact that you will have to pay a good amount.
Especially it concerns the autumn season. It is in autumn that a series of exhibitions take place in Europe, attracting people from all over the world. And hoteliers taking advantage of this, do not hesitate to raise prices for hotel rooms by half.
Budget
The cost of the trip itself is your main budget:
petrol;
Car maintenance;
Possible fines;
Road gathering;
food;
accommodation;
The cultural program.
After analyzing by points each lineExpenses, boldly multiply the amount by half, this will be your budget. Be sure to bring a plastic card, which will be stored untouched stock.
Documentation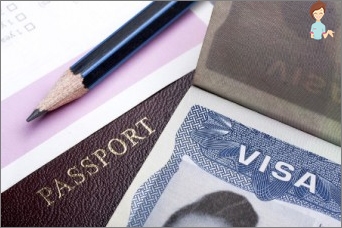 Insurance, technical passport, international rights are the most important documents that you should always have with you.
A passport with an already pasted visa is not even subject to discussion. Speaking of a visa, I want to draw your attention to the fact that a visa must be issued in the country where you plan to stay the longest.
The required documents include:
medical insurance;
A foreign passport with a validity period of not less than 6 months;
Green Card vehicle insurance;
International driving license;
Certificate that the vehicle is registered;
The entire set of health insurance documents for travel participants.
It is advisable to have:
Paper, which confirm the reservation in the hotel;
Photocopies of all pages of the passport and driver's license.
The car also has a number of requirements.
It is necessary to have such things in the car:
First aid kit;
warning triangle;
Extinguishing agent;
cable;
Bulbs for headlights and flashlights;
spare wheel;
The depth of the tread is not less than 4 mm;
Mobile means should not have:
Mechanical damage to the body;
Cracks in the panes;
If there is a toning on the machine, remove it, if it is "factory", go to the maintenance station, let them take it off;
Radar detector;
Follow the rules:
If you entered the territory of Hungary, you should remember that regardless of the time of day, the low beam should be switched on;
Poland daylight in the daytime, from 1 October to 1 April;
Mandatory when driving in tunnels include lights;
The seat belt must be fastened;
Use of a mobile phone while driving is prohibited;
Children under the age of 12 years are transported only in the car seat.
For whom already an automobile journey through Europe is a passed option. Then, maybe, it's time to make a round-the-world trip.
By car around the world
According to people who have already managed to commitThe round-the-world trip is not in your dreams, but in reality, a period of a year is considered optimal for preparing for such a big trip. Of course, it's difficult to calculate everything in advance, so when planning your trip, concentrate first of all on the key points.
The main criteria for your car should beReliability and endurance. The most popular car brands are the Mitsubishi L 200 and Toyota Land Cruiser. Why them? It's simple: on the road you do not have to worry about finding an additional set of spare parts for your car, since these machines are indestructible.
Now the route. No matter how carefully you planned it, you still need to create a temporary gap just in case. Or use the tips "seasoned".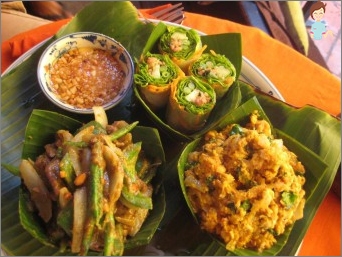 Kitchen. Just want to warn you that you need to be very careful with local national cuisine. Since you are travelers, your body, and in particular the stomach, may not be ready for gastronomic experiments. Therefore, while eating local cuisine, find out in advance what it's made of.
Collecting things on the road does not need to calm yourself with the phrase "Well, not in the hands of we carry"And briskly fill the trunk with unnecessary trash. Guided by the calendar and let the minimalism, will be your motto. When choosing things, consider that they should be well worn and in case you are able to part with them without unnecessary sentimental emotions.
And remember for the time of its existence the worldHas changed, now such an element as clothes can be bought everywhere, even in the most at first glance untouched by civilization places. I wish you a pleasant journey!