A child or a sick spine injury: what to do?
Where to go, if the child has an injury or pathology of the spine? Helps Professor Vissarionov!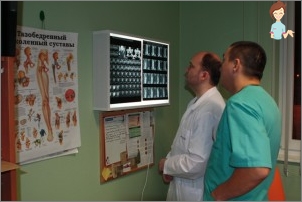 We all want our children to be healthy and happy. Seeing child is sick It suffers absolutely unbearable, particularly ifwe do not know how to help him. This happens in diseases of the back or spine injuries. In this article we consider the problem: "What to do if a child or a sick spine injury?"
After learning about the diagnosis of the child should trystop panic and not to succumb to despair. Correctly chosen treatment gives excellent results in congenital and acquired pathologies of the spine, such as lordosis, kyphosis, scoliosis, and others.
The body of the child is continually evolving and mayeasily "grow" even the most complex diseases, it is necessary to him in this just a little help. Sometimes the treatment of congenital deformities of the spine, and some acquired pathologies can be simple and consist of fizeoterapii and wearing a special corset. It is worth remembering, however, that no matter how "easy" does not seem to you prescribed treatment, ignore it in any case impossible. Time has not cured pathology of the spine will be consequences, but may cause new serious diseases, such as deformation of the internal organs.
A more complex treatment of spinal deformitiesIt is a surgical operation (number of operations), installation of special corrective steel structures, and the subsequent period of rehabilitation under the supervision of doctors. Such treatment would be likely to be stretched in time and may last several years. It also should not be afraid. There is a "golden rule": the earlier treatment begins spine pathology in the child, the more successful it will be. Many children born with abnormalities of the back, even the most difficult surgical procedures conducted under the age of 1 year, are successful in the future did not look like itself.
But life is often unpredictable, andhealthy, well-paced, physically active child receives a spinal cord injury during sports, fights, accidents, or just bad fall. The situation is tragic, but, in most cases, reparable. The most effective treatment in such a situation is an emergency surgical intervention, carried out within a few hours after the injury. Studies have confirmed the advantage of immediate surgery on the spine to passive treatment as corsets and massages. The last well will act as part of the rehabilitation process after surgical treatment.
Where to go for help?
If your child has been diagnosed with congenitalor acquired pathology of the spine or spinal cord injury, it is important that an experienced doctor whom you trust, and began treatment as soon as possible.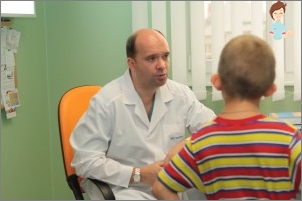 In St. Petersburg, in FGU "Nido them. GITurner "for many years worked MD Professor Sergey V. Vissarionov, who heads the department of pathology of spine and neurosurgery. By Sergey V. seek help parents of teens and children from all regions of Russia and CIS. Professor Vissarionov already put on hundreds of little legs of patients with the most complex disease and spinal cord injuries. Ask the professor or an appointment, please call: (8-812) 318-54-25 For more information about Professor can be found on his website - www.wissarionov.ru

Federal Children's Center injuries of the spine and spinal cord
The Department of Pathology of the spine and neurosurgery FGU "Nido im.G.I.Turnera" works Federal Children's Center injuries of the spine and spinal cord. A team of highly skilled neurosurgeonsOrthopaedic Trauma and federal children's center will have around the clock counseling and surgical care to children and adolescents with injuries of the spine and spinal cord. Center phone: +7 (812) 318-54-25, 465-42-94, + 7-921-755-21-76.