10 of the best vitamins for skin beauty, hair, nails woman - beauty rating of vitamins and youth
What vitamins are better for the beauty and health of women? 10 best vitamins of beauty, according to women. Vitamins for women, useful for skin, hair, nails - at lady-magazine.com
For beauty and youth preservation, a woman needsNot only positive emotions and good mood. Irreplaceable in this matter are vitamins. With their lack, problems such as dry lips, brittle nails, peeling of the skin appear, and this list can be continued indefinitely. Natural sources of vitamins are fresh products, fruits, vegetables, meat and fish products.
But not always contained in them enough vitamins to maintain the internal forces of the body. Therefore, doctors all over the world are advised to periodically do Prevention of vitamin deficiency And take vitamin complexes for beauty, health and youth.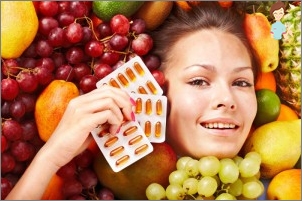 8 best vitamin complexes for the health and youth of a woman - choose vitamins of beauty
You can not take vitamins at all and useOnly natural sources of life substances. And you can periodically take a course of vitaminization with complex vitamins. Such prevention will allow the body to be in full "combat" readiness, to resist dangerous viruses and bacteria, as well as to aggressive environmental conditions.
But modern pharmacies are oversaturated with various vitamin complexes. And how to choose the best in such a variety?
Imedin.

It is not just one of many vitaminsComplexes, which are primarily needed by other organs - the heart, lung, nervous system. This is a complex containing biologically active substances that work directly in the skin cells.
The complexes of IMEDIN® include exclusiveBiomarine Complex®. It is rich in proteins, similar in composition to the components of the human skin, and biologically active substances, which stimulate the production of collagen, the main protein supporting the elasticity of the skin.
Supradin. Available in many forms: Chewing sweets, water-soluble tablets, regular tablets and syrup. Contains such a complex of essential vitamin C, vitamin A, B6, B12, B9, Vitamin E and C, as well as coenzyme Q10. Supradin should be taken 1 tablet or candy twice a day for 1 month. Repeat prophylaxis should not be more than twice a year. It is desirable - in the spring and in the autumn. The price of 10 tablets is 250 rubles. 25 sweets - 200 rubles

Alphabet Cosmetics - a series designed to care for womenBeauty. Contains all the necessary vitamins for the health of the skin, eyes, hair, nails - vitamin A, E, C, vitamin D and coenzyme Q10. Features of the reception are that all substances are divided into three groups. Tablets of different colors, which must be taken one after another in the morning, at lunch and in the evening. This sequence will allow prevention to be more effective. The course of taking the Alphabet is not more than two weeks. Repeat reception should not be more than twice a year. The price for a packing of 60 tablets is 320 rubles.

Vitrum Beauty Vitamin Complex Is a popular brand among modern consumers. He is advised by about 57% of therapists, which reinforces the credibility of the brand Vitrum. It contains a huge amount of vitamins and microelements: vitamin C, A, E, D, K, H, B vitamins, as well as bioflavonoids and antioxidants. Supplement this list of iodine, potassium, calcium, magnesium, phosphorus, zinc, manganese, iron, boron, selenium. This complex is suitable only for young women. For more mature ladies, Vitrum produces Antioxidant, Beauty Lyusk and Beauty Elite complexes. The price of packing in 30 tablets is 610 rubles.

Complivit

. This brand produces a huge amountNames of vitamin complexes. For women's beauty, the formula "Shining" is specially invented. It contains vitamins A, E, C, B vitamins, folic acid, nicotinamide, copper, zinc, selenium, magnesium and flavonoglycosides. This composition allows you to maintain the production of collagen, regenerate skin cells, protect them from harmful UV rays, increase the body's resistance to aggressive environmental effects. Take Complulitis should be one tablet a day for a month. The price of packing in 30 tablets is 271 rubles.

Laura from the company Evalar. It is a biologically active additive to food. It contains a minimum of all necessary vitamins, which are needed for beauty. The main trump of this drug is hyaluronic acid, which is supplemented with vitamins E and C. Thanks to such a composition, skin hydration, collagen production improves, resulting in the skin of the face acquiring an even color and natural glow, wrinkles disappear and decrease. The price of such a drug in 36 tablets is 271 rubles.

Perfectil from the English company Vitabiotics. This remedy serves as a powerful prevention of aging. It is also prescribed for dermatological diseases in order to improve the body's resistance to viruses or bacteria. In the gelatin capsule Profectil contains vitamin A, E, C, B5, B6, B12, biotin, as well as iron, zinc, magnesium, manganese, silicon and chromium. The price for a package containing 30 capsules is 420 rubles.

Elite Spanish product Revidox Does not contain pure synthetic vitamins. It consists of squeezing vegetable extracts - sources of vitamins: grape extract and pomegranate grains. Such a compound boasts a shock dose of antioxidants, which slows down aging, improves the complexion and firmness of the skin. The price of this complex is 30 tablets about 2100 rubles.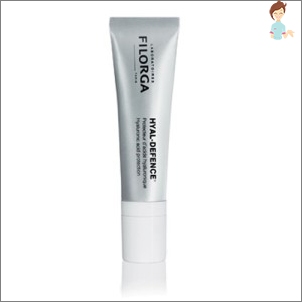 All the world's doctors warn that it is impossibleTake vitamin complexes constantly. Also before each course, you need to consult a doctor for contraindications. In this case, you do not harm your health and successfully multiply your beauty.
See also: How do you know what vitamins do not have enough in the body; disease with a lack of vitamins