They began to notice that today is very popular start to use wigs? Today we will tell you why their popularity increases and what are the advantages of artificial hair
Indeed, why such an outlandish objectDo you need a modern woman who does not have any problems with her hair? Let's open a little secret to you: you do not have to go bald to buy a nice little wig.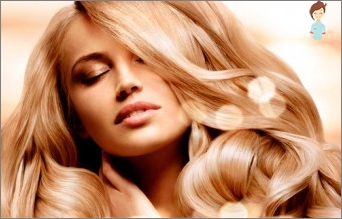 Let's give an example: you want to become a blonde for a while. It would seem that it's easier - you just need to repaint. Well, if you have a very beautiful hair color and you do not want to restore it later?
It is in this case that the wig is exactly what you need. You can be a blonde, and red-haired, and even a fatal brunette. And this is all without harm to health!
Applications
It is useful to you and for thematic parties. For example, you want to visit the image of Marilyn Monroe. But at the same time you have long hair. You will not cut them off for one evening. But with the help of artificial head of hair to solve this problem is not difficult: you will stay in shape, and the curls will remain unharmed.
Interestingly, in recent years, popularityArtificial hair has increased significantly. Perhaps this is due to the fact that many world-famous fashion designers use them in their shows to emphasize the merits of each outfit. Or maybe people just became easier to treat life and do not want to spend a lot of time visiting beauty salons.
In general, if you want to be every dayYou can safely resort to artificial hair. They not only give you the opportunity to change in a few minutes, but also help you choose the ideal image for you. So - go for it!
Of what women's wigs are made
This question is of interest to any woman whoDecided to try on a wig. Back in the fifties such overhead hair-cuts were made with the help of vegetable fibers. If you search in grandmother's chests, then, perhaps, you will find similar products from flax, algae, pakli and even from corn.
Well, then came the merry sixties, andArtificial hair was made of nylon threads, acrylic or vinyl. Such overhead locks must necessarily shine, and they were distinguished from the owner of the crowd. And, what colors could be found on the street: blue, green, and orange!
Now, wigs from Natural hair. Of course, they are quite expensive, and it's rather difficult to take care of them, but until you remove them from your head, no one will guess that this is not your natural hair.
But if you lead an active lifestyle, then you should choose artificial wigs. They are much easier to take care of, and they need to be washed much less often.
One of the most important pluses is considered to beThe ability to change your image the way you want. When buying wigs, you automatically have a chance to have straight hair or curly hair, long or short.
Yes, and hair can be diverse. For example, you decided to spend the evening in the company is ready. Well, you will not be repainted from the ashen blonde in black. But a wig with an extreme haircut is the very thing.
Chignonas
Speaking of wigs, do not forget about the hairpieces. Often they are used by men, after they have bald spots. The basis is chosen according to the size of the bald spot. Then it is glued with special strips to problem areas.
Why glue, you ask? And in order for a person to feel more confident. After all, if you know for sure that your hairpiece will not fall off at the most inopportune moment, you will eventually lose all the complexes relating to hair problems.
Do not neglect False hair And women: hairpieces help to instantly change the length or color of hair, or make an attractive hairstyle.
For hairpieces, naturalHuman hair. Though sometimes it is possible to meet and overlays from a wool of animals. In any case, the hairpiece should be chosen so that it does not differ in color and texture from your hair.
Attention! Do not walk with a chignon under direct sunlight, otherwise it will burn out and be visible even from afar.
Natural wigs and hairpieces look better than artificial wigs, but there are several basic rules for caring for them:
After you have removed the wig, you need to fold it very neatly. It is advisable to use a special stand. Then the hair will not break, and for a long time will retain its original appearance;
Periodically it is desirable to ventilate the overhead curls. To do this, you just need to take them out into the air and leave them there for a while;
Any false hair, whether natural orArtificial, need to be washed periodically. You need to do this very carefully, on weight and only under warm water. During washing, apply a little of your shampoo and then gently wash it off. The main hitch is to wash the wig, without getting the hair mixed up.
How to choose a wig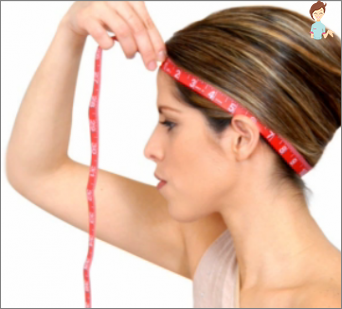 All modern wigs have the shape of a head thatProvides a tight fit to the scalp. That is why it is worth paying special attention to the structure of the basis when buying. The base must be sewn from individual ribbons. Only in this way you will not suffer from excessive sweating of the head with a constant wearing of the wig.
If you choose a wig with a parting, then you shouldPay attention to the presence of a special leather strip on its line. Carefully ensure that the color of this strip does not differ from the color of your skin. Otherwise you will look ridiculous.
Today there are wigs with a structure,Which is somewhat like a cell. They are mainly used to increase the volume of their hair. The procedure is simple: through the cells stretch individual ringlets, which makes it possible to create an effect very Thick hair. The main thing is to make sure that everything is evenly distributed among the cells.
When selecting carefully, be sure thatGlued the hair to the base. Because if they fall off right in your hands, then such a wig to buy, definitely not worth it. You will throw it out after a few fittings. And given the significant cost of such products, spending money on a low-quality product is very stupid.
How to make a wig yourself
Before proceeding to manufacturing invoicesHair should be reserved for patience, since such work is very laborious, and the product is not always obtained the first time. For manufacturing, you will need special artificial hair, a cap in the form of a mesh, acrylic thread and any object that resembles the head in shape.
Before you start creating your ownArtificial hair determine the length of the hair. Perhaps you should even think about the future hairstyle, because, for example, for a beautiful braid, the length of the hair just below the shoulders does not fit.
With threads you need to bind individualStrands to the grid. If you know the technique of knitting fringe crochet, then problems in the manufacturing process you will not arise. And if you do not have such an experience, then use the Internet.
On numerous sites you can find a huge number of videos, which clearly and clearly demonstrated what, why and how to do it.
Do not forget about the thickness of the waybillHead of hear. If you overdo it, you will look ridiculous. So make a wig carefully, taking into account everything, even the most insignificant details. But remember that any undertaking may be more complicated than you thought at the very beginning. But do not despair. The main thing, try and then you will succeed.
How to wear a wig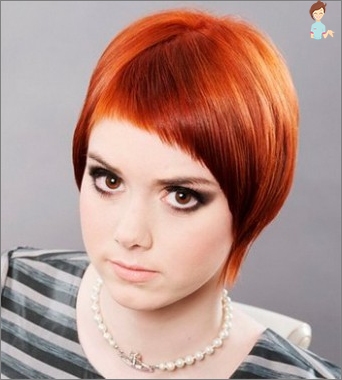 The first thing to remember when wigging a wig isThen, your hair does not have to be perfectly laid. If you carefully combed the artificial hair and put on your head, and sprinkled with varnish for a more sustainable effect, then be sure sooner or later someone will still guess that this is not real hair.
And curly hair is not worth combing at all. Just gently dress and, if necessary, straighten it.
So, as you can see, wigs are a great solution,As for every day, and to attend various events. And wearing a quality wig is generally a pleasure. The main thing - be confident in yourself and then you will get it! Good luck!