Trendy clothes for newborns - Trends 2013
Newborn babies also need to be fashionable and comfortable clothes! Trends in 2013 - what will be fashionable in this season, it is necessary to acquire a newborn child, to comply with the time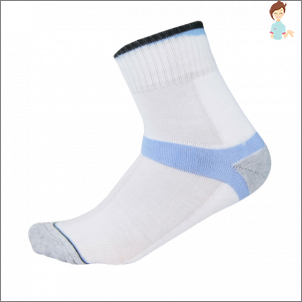 Each mother is very important when it looks like the kidvery beautiful and fashionable - it is her pride and joy! Following the fashion trends, mothers do not forget to pay attention to fashion trends and children's clothing to dress your favorite child of the latest fashion trends. We offer an overview of fashionable clothes for newborns in 2013.
Fashion trends in clothing for newborns in 2013
Children's fashion in 2013 for all seasons chose a symbiosis the highest quality, practicality children's clothing and a wide variety of things child in a wardrobe which can easily completed with the other sisters.
Fur trim, fur in clothes newborn items
Fur trim things done made of natural and artificial fur, Considered a major "rage" in 2013. Literally, each manufacturer has children's clothes with fluffy fur trim, combined with drape jersey, raincoat cloth. On fur things especially the "rich" wardrobe little girls - here you can find and fur BeanieAnd bolero with fur trim, and boots, mittenswith fur applique and fringe. Jackets, envelopes extract, suits for walking on fashion trends of children's clothing in 2013 may have a fur inserts, patches, complex embroidery decoration in the composition. Of course, a child with fur trim things looks very luxurious. But do not forget about the safety of the baby - these things must be purchased only in specialized shops.
Sheepskin booties with cuffs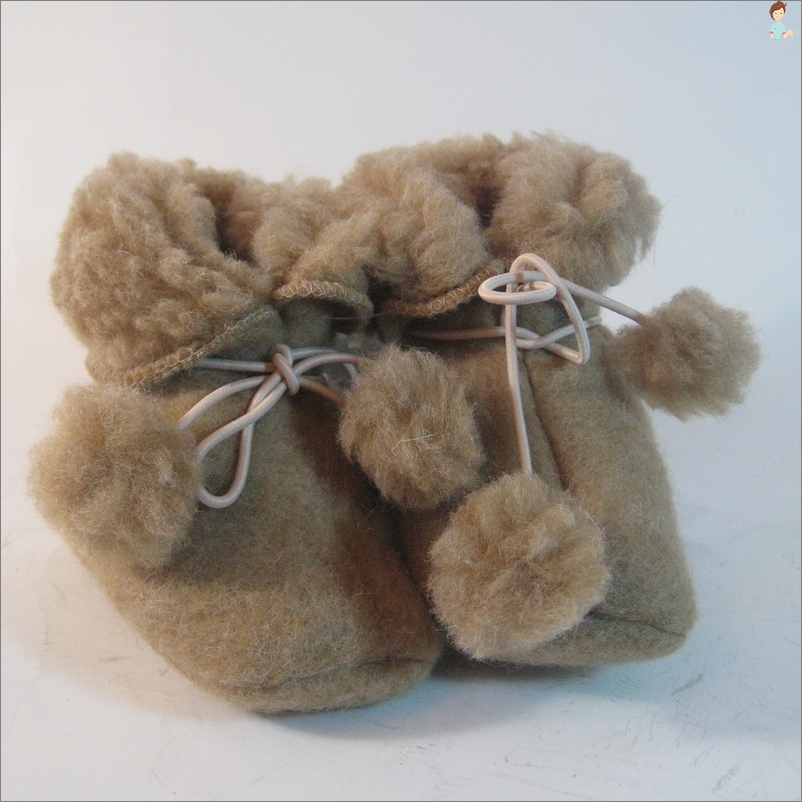 Envelope "Fairy Tale" (Kiev, Ukraine)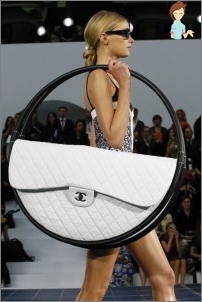 Winter cap Pupill Pilot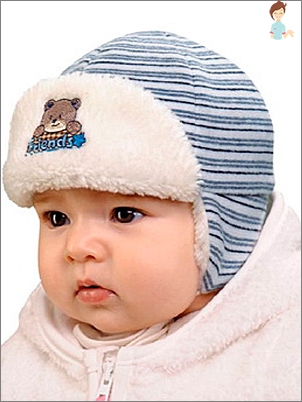 Overalls transformers Snowball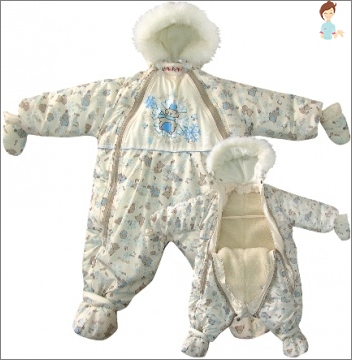 Knitwear and knitted cozy "grandmother's knitting" among the things a newborn
In 2013, in a very fashionable children's wardrobe will become Knits from the warm and very soft jersey, The binding of these products may resemble"Grandma's knitting." Therefore, mother and grandmother kid can add your own fashion items in a wardrobe of their beloved baby, tied a warm sweater for walks, to extract the envelope, suits, trousers, socks and booties. Models of children's knitwear patterns may resemble adult wardrobe. It will be an original and very stylish, if mom or grandma sweaters tie in quite the same style for dad and baby. Examples of fashionable children's knitted clothing trends in 2013 can be found in the French brand Tartine et Chocolat.
Warm blouse Littlefield for a newborn baby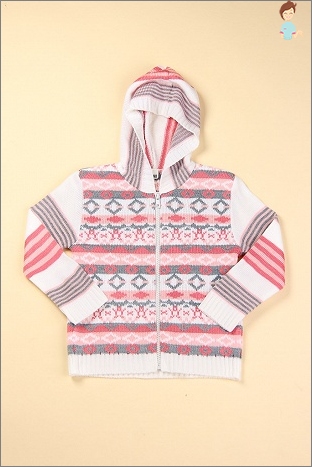 brand cap Marhatter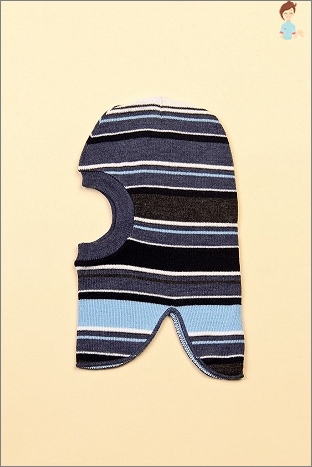 Styles military and safari in the children's wardrobe
In 2013, a hot topic in children's clothes and will become a military style clothing in the colors and style of safari. Naturally, things for kids are not sewn from rough fabrics, and of cozy softest natural materials. In fact, it turns out only military styling,because baby clothes do not see an abundance of buttons and pockets, coarse valves and joints. Very relevant flannel shirts and blouses military style, military trousers, cap. In decorating these children's things are pretty scarce, because they do not meet the bows and frills. But the child, dressed in such things will look very stylish and interesting, besides - khaki color does not harm children's sensitive eyes.
Summer Mailkids company suit for newborn baby boy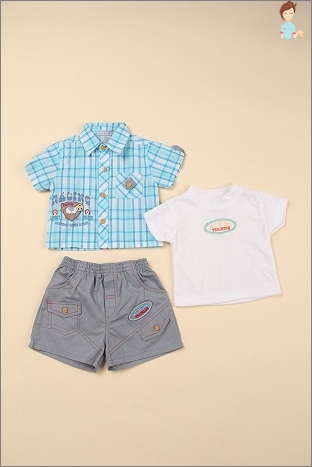 Summer shirt from Kanz company for a newborn baby boy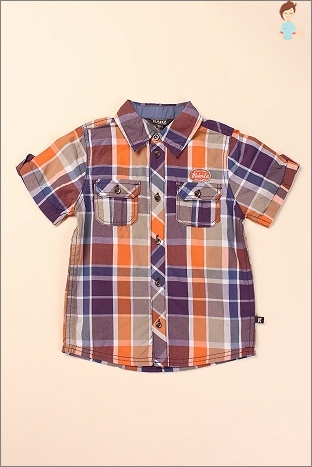 Jeans Body firm Bamboo Baby for newborn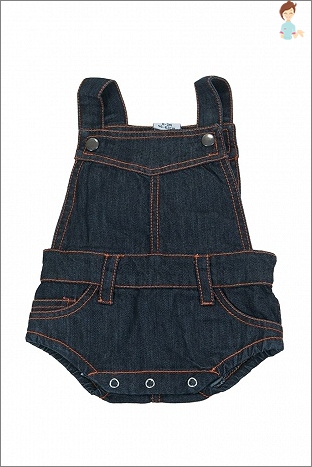 Mariquita jacket for newborns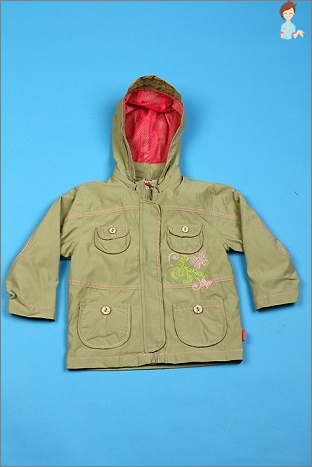 The severity of black-and-white style Baby Clothing
It is hard to imagine things for a newbornchild, aged in black. But in 2013 monochrome colors - white and black - can be stylish sets for both adults and children, including - newborns. Little fashionistas who still can not enjoy their own trendy sets of clothes in black and whiteWill be very umilyat all the people around themrigor and elegance of her little clothes. Of course, black and white costumes for babies can be worn on the way out, because they can be impractical for daily wear. Very original accent in black and white baby set will be the one and only bright accessory - a pom-pom on the hat, butterfly, scarf, booties, applique.
Summer blouse from the firm TM Gemelli Giocoso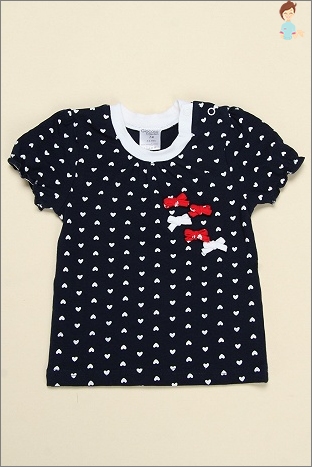 Body in black-and-white striped brand Bamboo Baby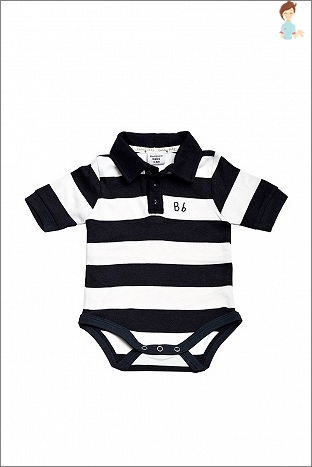 Coverall "Little Italy" for newborns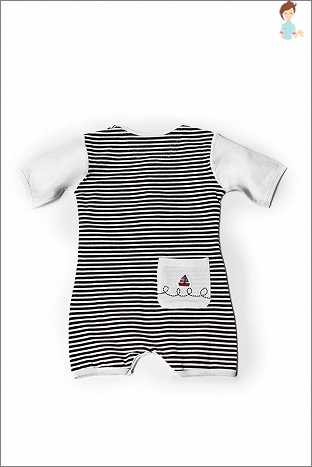 Body from the company Xplorys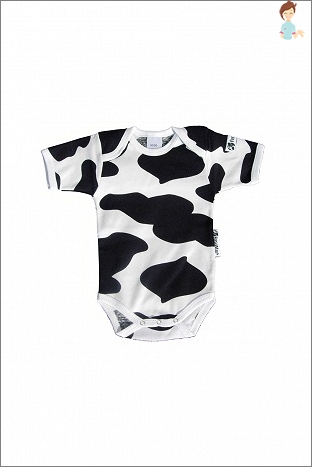 A variety of colors and shades of things for a newborn
The colors of children's clothing in 2013, coveralmost the whole palette, with shades and tones. With a skillful combination of things in a set of clothes every parent can give a kid style wardrobe, make it very bright, interesting and fun. As child psychologists advise, clothes for the little guy, just came into being, should be kept in pastel colors, so as not to adversely affect his vision is imperfect. But those details that are out of sight, can be much brighter, more saturated colors on. For example, with pastel pale pink dresses for girls it is appropriate to wear a cap with a pompon is very bright in tone dress. Interesting and funny bright applique on clothing infants may be at the back, not the chest.
Summer Infant brand pants Fixoni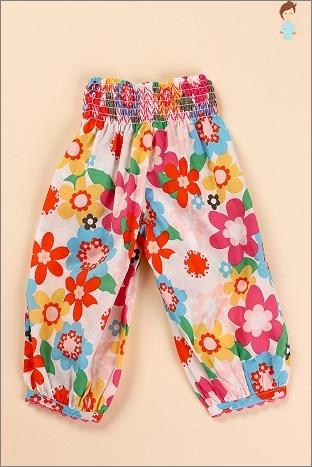 Spring and autumn unitard Veneya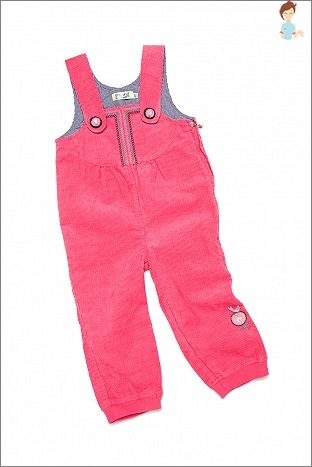 Caribu brand t-shirt for babies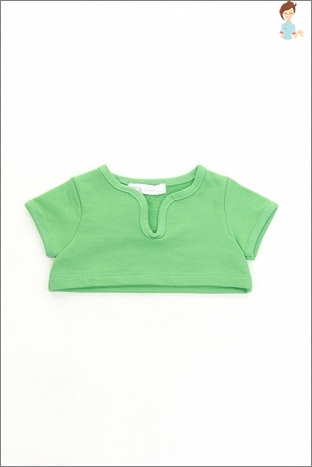 Fashionable hats, accessories for infants
Fashion hats there in the lines of childclothes. As you know, a newborn baby hats are always needed, even in the summer - and why not make a beautiful and stylish? All seasons 2013 baby can wear a simple knitted hat with big pompoms bright under any clothes. Caps should be made of natural yarn. In spring and autumn and winter fashion for kids will be knit or fur cap with a visor and ears, reminiscent of the famous Russian fur cap. Caps with visors may be the summer and winter. For little boys will look stylish all kinds plaid caps and knit hats in colorful stripes. The tone cap on the baby can be and scarf and mittens and booties. Fur mittens with fringe of fluffy fur - a favorite of the season, as well as the need for a cold winter. For older kids as an accessory can be bags, backpacks with appliqués and fur inserts.
Panama in the summer of the brand David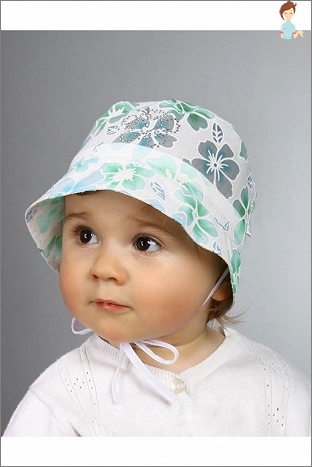 A cap with a visor brand TuTu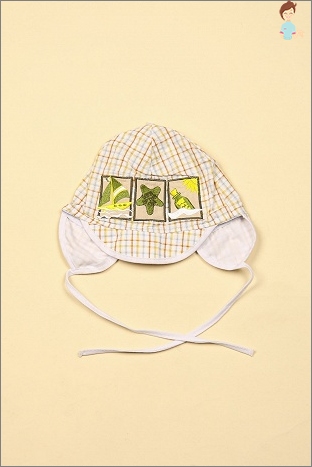 The cap for babies from the company Premaman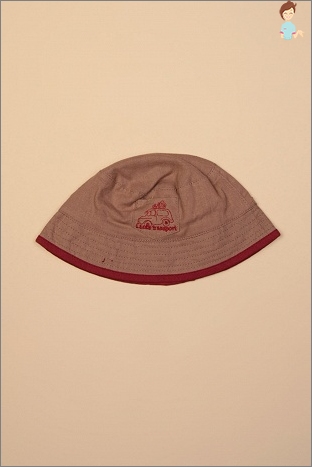 Hood from DIDRIKSONS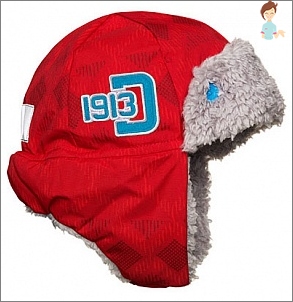 Shoes in a newborn baby's wardrobe in 2013
Despite the fact that the newborn baby does not walk in his wardrobe in 2013 have to be shoes. This or booties, stylized the shoe, shoes, sneakers, or, for older children, genuine leather shoes. Color fashion footwear for kids in 2013 - allshades of beige, brown. Shoes for kids should be made of high quality materials, to be cozy, warm and rather light. In the winter, still remain fashionable felt boots or boots with colorful appliqués and fur trim. For kids older designers offer high boots in military style, with lots of rivets. Also relevant their skin boots with knitted high tops. Home kid can buy or sew booties denim - they are very trendy in 2013.
Sheepskin booties from the company MEDISA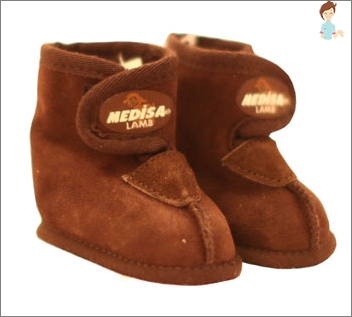 CHICCO booties for newborn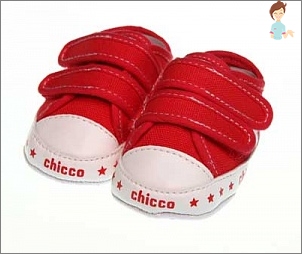 Summer booties CHICCO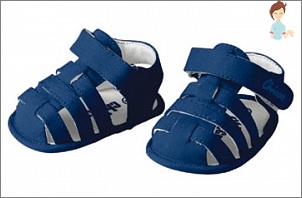 Boots for Kids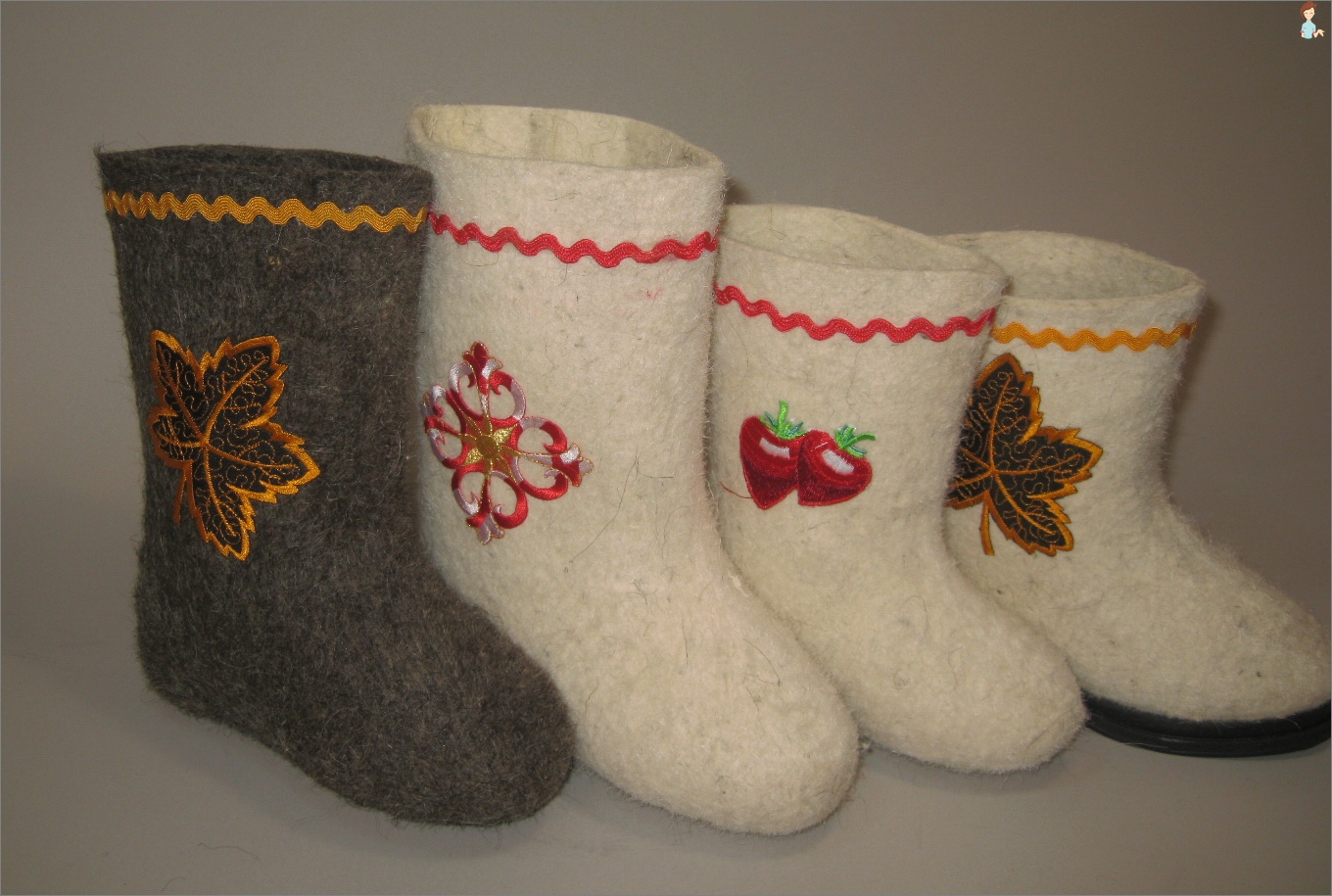 Shoes CHICCO
Carnival - every day! Costumes fairy-tale characters and animals for kids
A special design accent in the wardrobeNewborn baby and a child older in 2013 can be called the costumes of fairy-tale characters and animals. The kid in this suit looks very funny and cozy. These suits are intended not only for photo shoots, but also for everyday wear, so their quality is given special attention. Do not wait for the New Year to dress up your beloved kid with a bunny, gnome, bear, kitten, chicken - these suits will be in summer collections of clothes for newborns, and in winter sets.
Overalls Liliput brand for newborns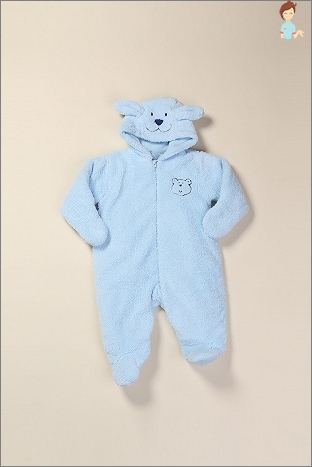 Rompers brand Kerry®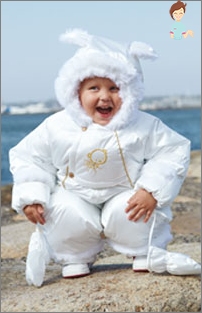 Newborn girls - little princess
Dresses Baby girls differ in theirpomp - designers offer to dress up the crumbs from birth as fairy princesses. Dresses complement openwork pinetochki, sliders and rims on the head or caps. The style princess designers develop as coats, jackets, coats for little fashionistas.
Cloak for newborn girl from the company Kidorable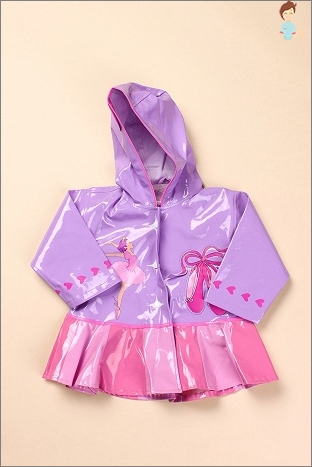 Dress CHICCO