The most famous female designers and their dizzying success in the fashion empire
What designers of women have achieved greater success? Read on lady-magazine.com about the most famous women designers of all time. Learn about the discoveries of women designers who never go out of fashion
For many decades, the history of fashion designers are doing. Transforming the most innovative solutions in everyday life and on the contrary, they give us the opportunity each time to admire their creations that bring into our lives the elegance and charm. And the important role played in the creation of fashion designers are women.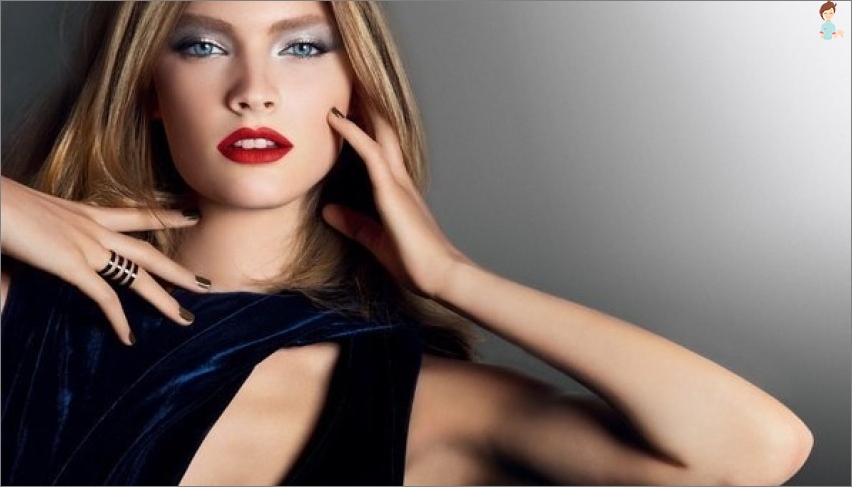 Today we will introduce you most famous female designersWhose names are forever in the history of the fashion industry.
The legendary Coco Chanel
No doubt, it was Gabrielle Bonheur Chanel, known worldwide as Coco Chanel, is occupied by the pedestal founder of women's fashion.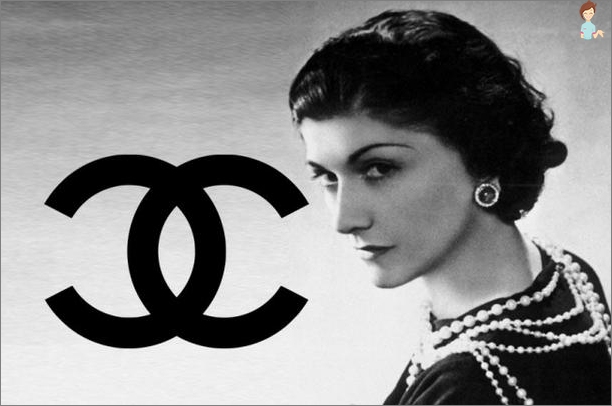 Despite the fact that Coco Chanel has long beenHe left this world, still it does not cease to admire, and its ideas embodied in the fashion industry, all also popular in the modern world. After all, Chanel came up with a handy bag that can be worn on shoulderAs tired wearing bulky handbags in their hands. That Chanel liberated women from wearing corsets and hooped skirts uncomfortable suggesting to emphasize the slender figure strict and straight lines.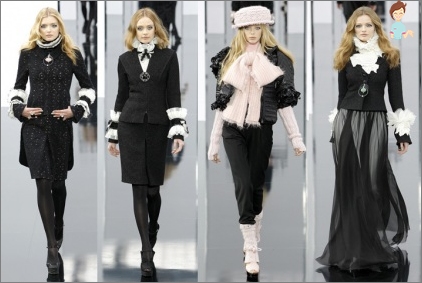 And, of course, black little dressWhich has become a classic at the same time, almost for the first time it was presented on the catwalks.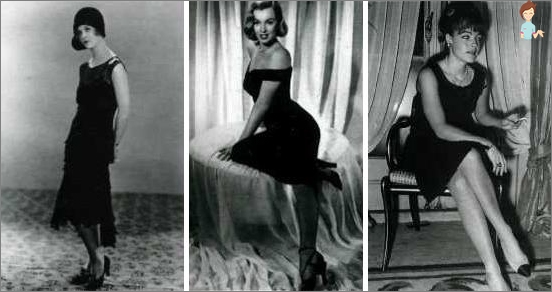 A legendary Chanel №5 perfume and to this day it is the hallmark of many women.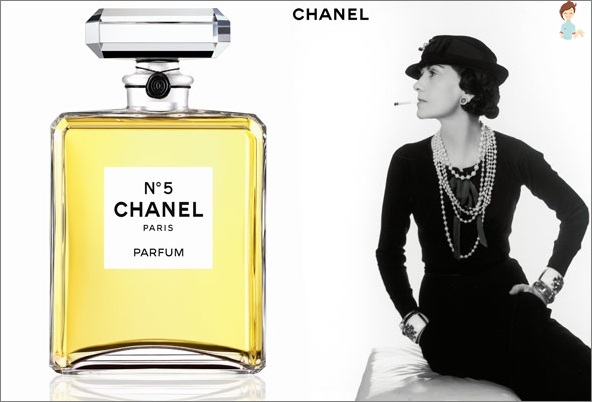 Born in the French countryside, lost inmother and child, which began with the work of the seller in a clothing store, Coco Chanel has achieved incredible success in the fashion world, becoming the most iconic female designer.
Queen Sonia Rykiel knitwear
Sonia Rykiel was born in an ordinary family, havingRussian, Romanian and Jewish roots. Speak, and even more so - to follow the fashion was quite customary in her family. Rather, the girl tried to attach to the higher matter - painting, poetry, architecture. And so the fashion world would not find out about it, if in 30 years, Sonia has not married the owner of a tiny boutique clothing under the name "Laura".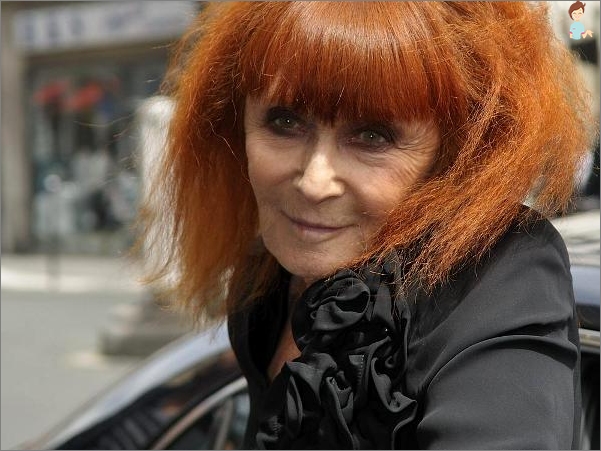 When Sonia was pregnant, before it rose sharplythe question of what to wear. Baggy dresses and sweaters for pregnant women called silent horror. For some reason, at that time, designers could not offer anything other ladies in the state. And then Sonia began ordering clothes for pregnant women in the studio, but his sketches. flowing dresses, Fitting shape future moms, cozy warm sweaters Women were forced to turn around at Sonya on the street.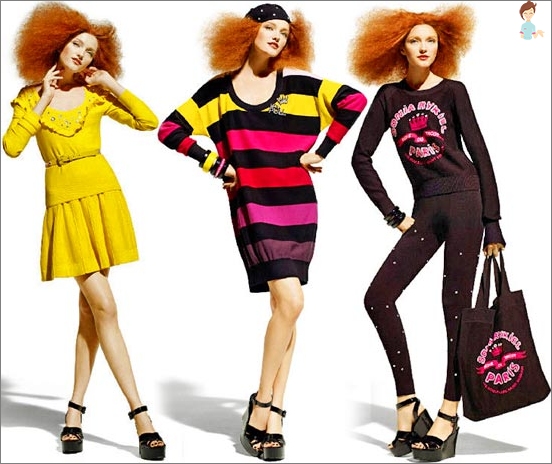 The second pregnancy inspired her to new ideas. Finally, Monsieur Rykiel agreed to present a collection of his wife in a clothing boutique. And who would have thought that it would cause a public outcry! Clothing swept from the shelves, and a week later by Sonia Rykiel sweaters adorned the cover of Elle magazine.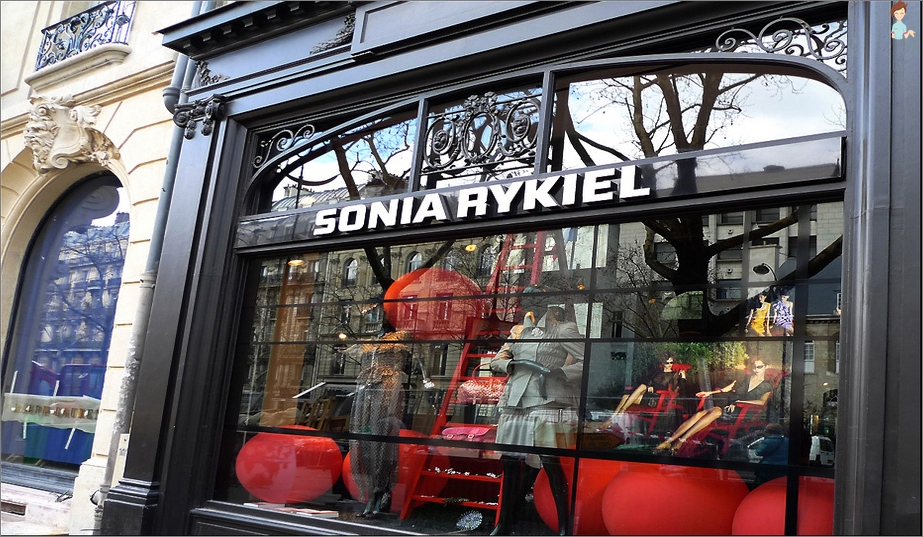 Thanks to her, women around the world have combined toclothes convenience and comfort in style and elegance. And even her signature line of perfume bottle is shaped like a comfortable sleeveless pullover. It gave birth to Sonia Rykiel black color in everyday clothes, so as soon as the black things were considered appropriate only for funerals. Sonia Rykiel herself said that fashion was a blank page, and so she was able to do only what she wanted for her. And that she has conquered the world of fashion.
Controversial fashion Miuccia Prada
One of the most famous and well-known women's clothing designers can undoubtedly be called Miuccia Prada. It is also called the most authoritative and influential designer in the fashion world.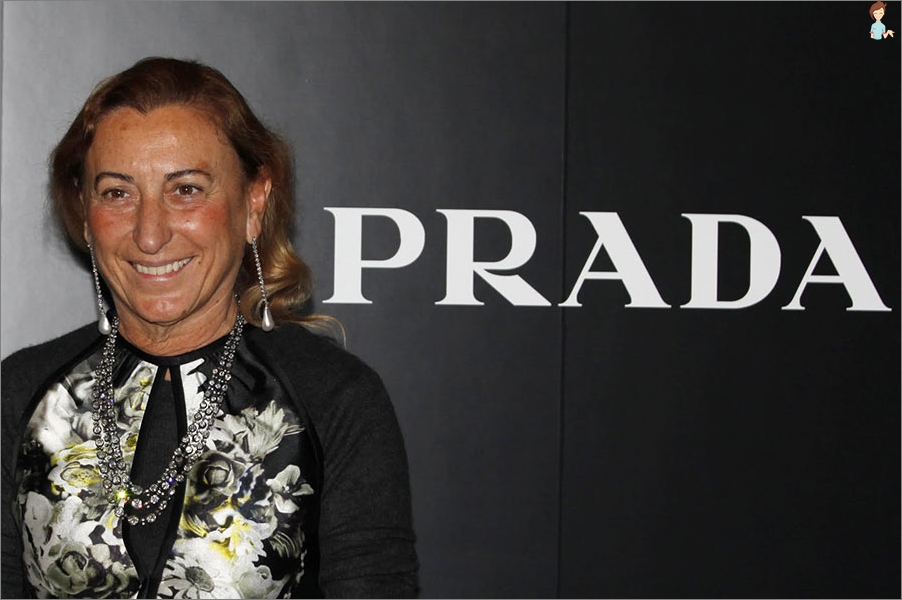 The story of her success as a designer began when she inherited his father's business went decaying for production leather bags. In the 70 years she was able to sign a contract withPatrizio Bertelli of the distribution of the collections under the exclusive Prada brand. Since then, the popularity of the products produced by the enterprise Miuccia Prada, has started to grow at a breakneck pace. Currently, her company was able to achieve a turnover of about three billion dollars.
Prada collections are extremely varied - it and bags and shoes, and clothing, and a huge selection of accessories. Clean lines and perfect quality brandPrada fashion conquered the hearts of connoisseurs from around the world. The style of Miuccia Prada is very contradictory and often combines incongruous - such as fur or flowers with pink socks, which are near the Japanese sandals.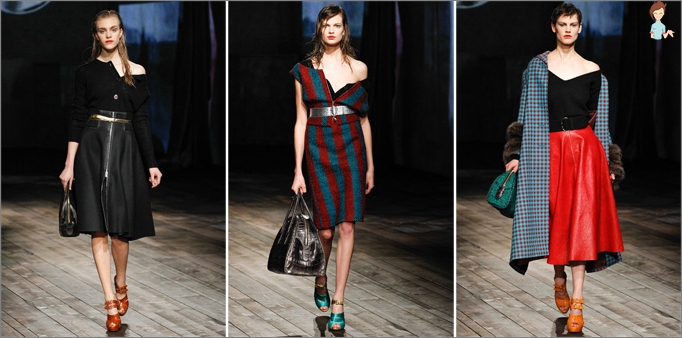 Prada opposes excessive sexuality andopen clothes, and encourages women to destroy any templates. Clothing from Miuccia Prada makes women stronger, and men - far more susceptible to female beauty.
Scandal in the fashionable style of Vivienne Westwood
Vivienne Westwood, perhaps the most outrageous and scandalous woman designer, who managed to conquer the world with their provocative and shocking ideas.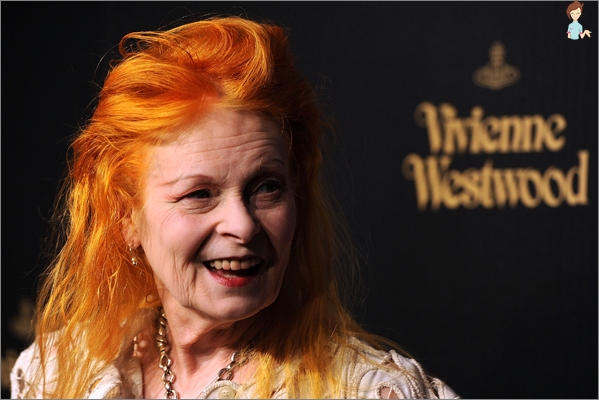 Her career fashion designer began during hercivil marriage with the producer of the legendary punk band «Sex Pistols». Inspired by the freedom of thought and expression, she opened her first boutique, where she and her husband began to sell modeled Vivienne clothes in the "punk" style.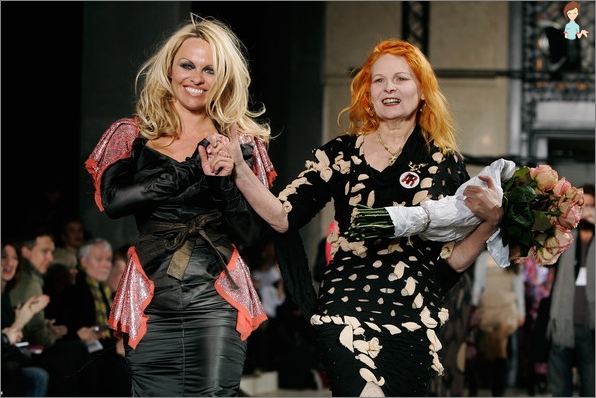 After the collapse of the Sex Pistols style that gaveVivienne Westwood preference, are periodically changed and transformed - from the transformation of historical clothing to mix English and French motives in the simulation. But all of her collections were imbued with the spirit of protest.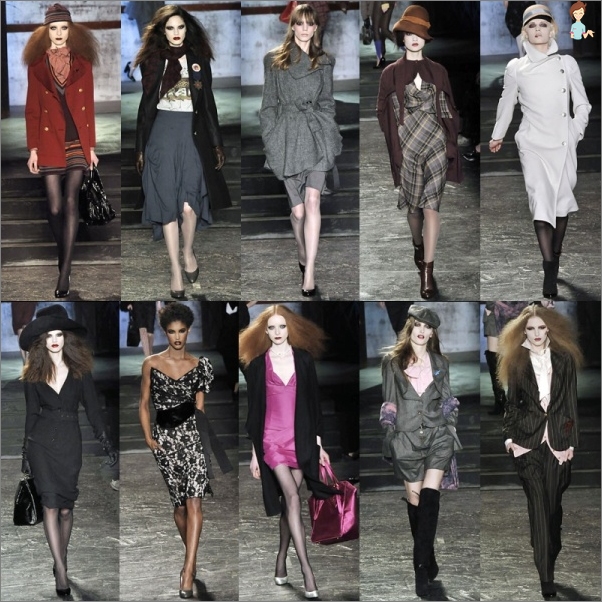 It was Vivienne Westwood brought into fashion wrinkled plaid shirt, torn tights, tall platform unimaginable hats and the inimitable dress with elaborate draperies, allowing women to feel in her clothes free from any conditionalities.
Donatella Versace - a symbol of the empire in a woman's appearance
Lead the fashion house Versace Donatella had due to the sad events, when in 1997, was tragically killed by her brother Gianni Versace.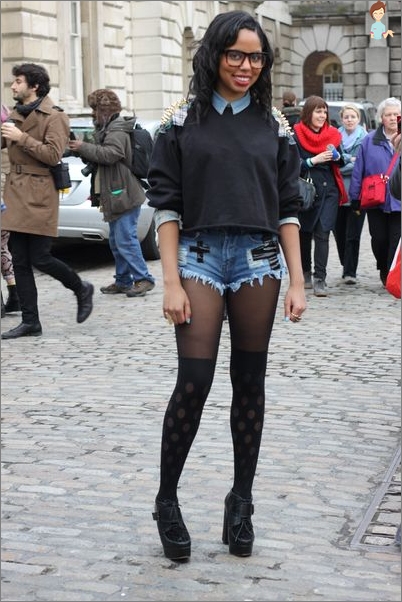 Despite the waryness of fashion critics,Donatella managed to win favorable reviews of fashion connoisseurs during the first show of his collection. Having taken the reins in the fashionable house of Versace, Donatelle in the shortest time managed to restore his shaky position. Versace clothing collections Have acquired a slightly different shade - aggressiveSexuality became less expressive, but, at the same time, the fashion models did not lose their eroticism and luxury, which gave them the unique style of the Versace brand.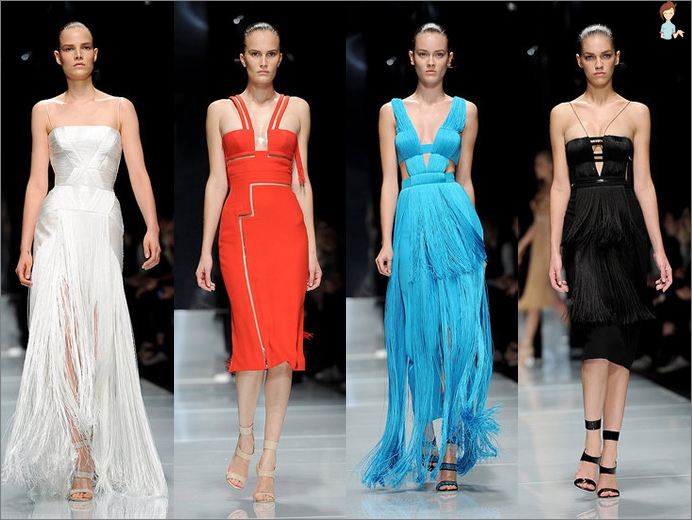 Donatella also made a bid for participation in theshows stars like Catherine Zeta Jones, Liz Hurley, Kate Moss, Elton John and many others, which further strengthened the position of the fashion house in the world fashion scene. And as a result - many celebrities or just keeping up with fashion people simply can not imagine my life without clothes Versace brand.
Stella McCartney - the proof of the talent in the long catwalk
The appearance of Stella McCartney's fashion world asfemale designer, many reacted with condescension and irony, thinking that another daughter of famous parents looking for something to occupy their free time, profitable using known name.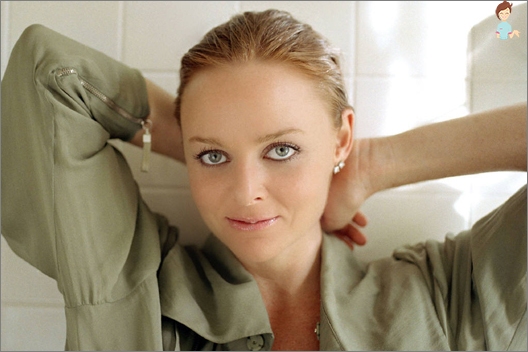 But even the most active enemies were forced to take all their stinging words back after the first show of Stella McCartney's collection as part of the fashion Chloe brand.
Soft lace, flowing lines, elegant simplicity - All combine models of clothes fromStella McCartney. Stella is an ardent campaigner for animal rights. Her collections you will not find things from leather and fur, and Stella McCartney cosmetics are 100% made of organic compounds.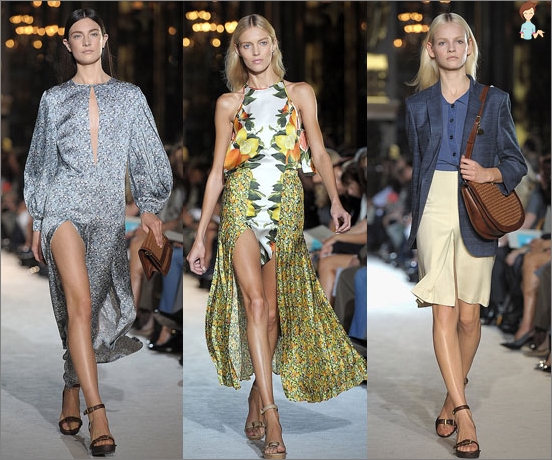 Her clothing is designed for all women whowant to look great, but at the same time and feel comfortable, both at work and at play. And, perhaps, Stella Makkartrni his example managed to completely refute the theory about the rest of nature on children of celebrities.