Mexx clothing: the pros and cons of this brand. Women's Feedback
Fashion brand clothing Mexx: the history of creation, for whom this brand is created. How to wear and care for clothing from Mexx? Reviews of women about the brand Mexx.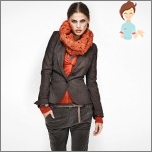 Today Dutch brand Mexx Is one of the most popular fashion brands. The outfits of this manufacturer are different from other brands Creative design and high quality. The most popular Mexx clothing lines are women's and men's. It is these collections today that are the standard of fashion In the style of casual.
Mexx style - for whom is he?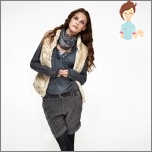 The Mexx brand is great Choice of daily clothes for youth. In the assortment of this brand, it is easy to pick up modern outfits for club parties, outdoor activities and sports, hats and outerwear. Mexx is modern, stylish and bright.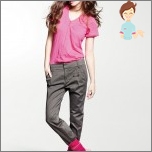 Women's clothing line of this brand is intended For seductive and stylish women of fashion, Who always wants to look elegant andIrresistibly. Mexx style can be called "metropolitan casual". It is the embodiment of a big city, where not only style is appreciated, but also comfort. Most collections are for people At the age of 25-35 years. But there are more strict classical things that will satisfy the demands of the older generation.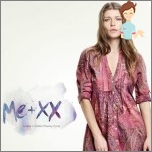 Special popularity Clothes of this brand Enjoys among young people, Which in the first place is the individuality of style and image. When creating new models, designers are oriented to real people, with different life goals and priorities.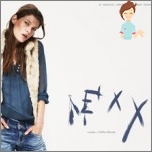 The collections of this brand are being updated practicallyevery month. Materials of the highest quality are used for their production. No world brand can compete with Mexx for exclusive models. Due to the wide range of products, the Mexxstall catalog is the ideal tool for finding your own image and style in clothes.
History of the Mexx brand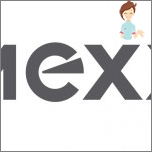 Mexx has a very unusual history of creation. AT 70th Years of the last century ordinary emigrant from IndiaRattan Chadha came to Holland. The main purpose of his visit was the opening of his own business. As clothing from Asia was quite cheap, he started selling these things in Holland. But Rottan dreamed of something else. He wanted Create your own brand, Which would become popular throughout the world.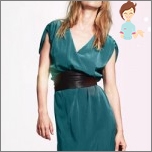 As time went by, business developed, the number of supplies increased every year. Exactly then, Rottan Chadha decides to launch his own clothing lines: For women - Emanuelle, for men - Mustache. But the ambitious entrepreneur did not stop there, he wanted to create his own brand, which would be able to compete with world famous clothing brands. And he did it.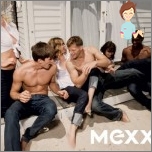 AT 1986 Year, Rottan decided to combine two of his clothing lines. So it appeared Name Mexx: Mustache-M, Emanuelle-E, and AmericanA symbol of the kiss, which consolidated their union - XX. Already under a new name this company entered the international level. To date, Mexx has its offices in 65 countries.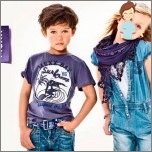 A very important event for the Mexx brand occurred in 2001 Year, it became part of the corporation Liz Claiborne Inc., Which was already the owner of 44 different brands. Thanks to this, the clothes of this brand became even more popular. AT 2010 The company held Re-branding, Which positively affected the company's activities. Now Mexx clothing has become even more quality, fashionable, creative and attractive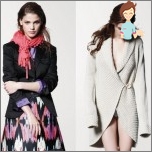 The orders of this brand have conquered not only the European countries, but also Russia. The first brand store in Moscow was opened in 1997 Year, in St. Petersburg - in 2002 In addition to boutiques, Mexx clothing can be purchased from the directories of online shops.
Women's clothing line Mexx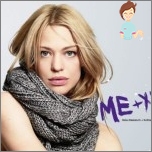 Mexx is a huge selection of products not only for women, but also for men and children. The clothing of this brand is very high quality. She is Classical, not catchy, urban, Specially designed For modern women. Their customers attract the attire of this brand with style, simplicity and functionality.
Under this brand there are several lines of women's clothing: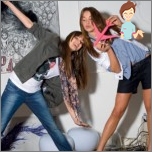 Mexx for Woman

- collections of dresses For self-confident, Independent women who prefer to dress in the style of glam casual;
XX by Mexx - clothes For modern girls, Full of life energy, who are not afraid to try on their own unique fashion images;
Mexx SPort - collections for girls who prefer Sportswear.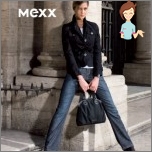 In addition to clothing, this company produces individual Lines of accessories, perfumes, household goods. Under this brand is issued Bags, quality shoes, glasses, watches, cosmetics, and Exclusive bed linen. Visiting the store or leaflet catalog Mexx, you can create a stylish, fashionable image for your life.
Features of care for brand clothes Mexx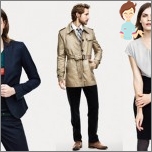 Among a large number of fashion brands, Mexx occupies a special place. Clothing of this brand is never in doubt - coats, jackets, dresses, trousers, cardigans - everything is done perfectly, From the materials of the highest quality. The goods of this brand meet modern fashion trends.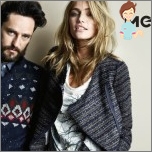 Fashion, style, quality

- these characteristics of the Mexx brand can beTo speak endlessly. However, many buyers are worried about something else. Is it good to wear things of this brand? How to properly care for them, what would they last longer? It is on these exciting issues that we will try to answer now.
During the creation of each new collection, for Mexx, the main components are: Innovation and quality.

All items Perfectly cut, Any woman in them feels comfortable.
In this dress you can Go to work, go for a walk with friends, go on nature.
Care For this clothes is very simple.
Wash it is necessary In warm water And do not need to use hard chemistry.
The best thing Handwash only, But the delicate washing in the typewriter will approach also.
Feedback from the forums from women who purchased Mexx clothing
The Mexx trademark is very popular all over the world, so it's quite common to see customer reviews on the web. Here are some of them:
Masha:

I bought both clothes and shoes of this brand. I was very pleased. Things from jersey do not shed. The shoes are also very cool. And if you get on sale, you can buy everything with a good discount.

Daria:

Mexx clothes are very good quality. But I do not like their style, everything is very ugly and gray ... I think there is not enough zest ...

Lisa:

I do not really like to buy things from famousBrands, since half the cost is only for the brand. But Mexx clothes I like. Of course, the mark-up for the brand is also there, but judging by the quality of materials and cut, it is very small.

Olga:

Yes, brand clothing from MEXH is super! For 5 years I buy and wear only MEHK, and myself and my son. ??

Veronica:

My husband bought a dark blue T-shirt in summer, andAfter the second wash, spots appeared on the back. For such poor quality, prices are very high, even at a discount. Although, our "branded" stores often buy Chinese brand, maybe we got hooked?

Svetlana:

Mark MEHH fell in love 6 years ago, accidentallyBlouse bought in the store. Money was a little sorry, but the thing, I liked it, so I took it. I never regretted it! This blouse is 6 years old, it's like new, and I wear it quite often, she's one of my favorites. After that, already purposefully began to buy things of this brand, bags, skirts, T-shirts, etc. I'm a real fan of this brand. If someone came across a bad thing, then, most likely, it's a fake or a marriage that left somewhere to the left. MEXH is a cool brand, and the goods are of excellent quality! I recommend to everyone!

Oles:

I'm a beginner model and I have to quite oftenMove around the city, while looking at the level. So I have it because of this brand. And in secret, I bought my first Mexican thing in stock for 200 rubles! Last year's collection! This dress-shirt! I have it, t.p. Updated. There she added a collar, a fashionable belt, and expensive shoes. In general, he is 3 years old, and looks like a new one! Firm! ??
If you liked our article and you have any thoughts about it, share with us! For us it is very important to know your opinion!