Choosing a watch: follow the basic rules and advice of experts
Wristwatches are an important part of the individual style of modern man. To make a successful purchase, you should know how to choose a wrist watch correctly
It is difficult to imagine a modern person withoutSuch an accessory as a wristwatch. They were and remain the most convenient device, allowing to determine the exact time. In addition, the watch also serves as an element that plays an important role in creating an individual style of a man and a woman.
In order for this accessory to fulfill its purpose to the maximum, it is necessary to learn how to choose a wrist watch.
Determine with style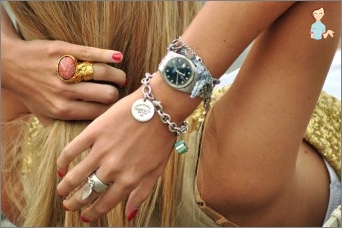 When choosing such an accessory, first of all,A man wonders where I will wear it and with what? Indeed, this is an important point, because it is based on your style of clothing, and lifestyle and it is worth buying a product.
It is this seemingly inconspicuous thing that can tell a lot about a person - his habits and preferences, character.
Asking experts how to choose a clock correctly, they emphasize that this accessory should perform its functions to the maximum.
If you buy a sports model, take careAbout the choice of shockproof hours. In the case when you need a model for everyday use at work, it is worth considering whether waterproof products are needed.
Deciding to acquire this useful accessory,Think how much money you are willing to spend on it. So, you can come to the store and navigate in the price category of the products you offer. The cost of the device is determined by its brand, as well as by the material, in addition, the price depends also on the model and the functionality of the model.
All styles can be divided into several main categories:
Сasual - everyday;
classic;
sports;
Fashion;
Luxury.
Style сasual
When choosing an accessory in everyday style, it is importantThink whether it is suitable for your image and way of life, in full volume expresses your individuality. Reconsider your wardrobe to understand which colors predominate in it.
Particular importance when buying should pay attention to the quality and color of the bracelet. For convenient daily use of the product, the dial must be well readable.
It is best to buy products with a leather bracelet,They look beautiful, but they rush for a long time. But this choice is not suitable, if you need waterproof devices. In this case, pay attention to the metal bracelets, they are heavy and water resistant.
Rubber and rubber are the most resistant materials to moisture, but they look a little sporty, so it's not always appropriate.
To choose a convenient accessory for everyday useSocks, it is important to avoid such inconveniences as the massiveness of the product, its heavy weight, the presence of sharp corners, protruding elements, a hard-to-read dial.
Classic
To put on an accessory for a business suit orDress, a man and a woman need to look at elegant classic models. Men who prefer the classics have a choice. Successful people buy expensive Swiss watches, which are widely represented by such brands as Frederique Constant, Tissot, Maurice Lacroix.
For these models, characteristic are simplicity, elegance, lack of bright and catchy details that should not be present in the classical style. Such products are often called "For a suit". It is impossible to immediately answer which Swiss watches are best to choose, because it depends on a number of factors, among which are the taste preferences of the person who buys them.
The dial is mainly decorated in white,Black or blue, usually he is dressed in a round, rectangular or barrel-shaped frame. The thickness of the shell is minimal, because only in this case the product will not interfere with the cuffs of the sleeves of the shirt.
Which one to choose a watch for a woman to haveElegant and at the same time modern image? Before buying this accessory, you need to decide how you want to wear them - in front of everyone or hidden under clothing.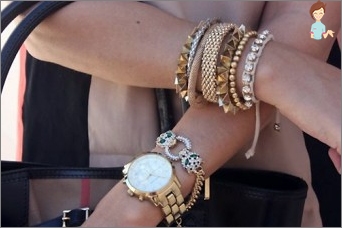 Stylists of girls with a thin wrist recommendTo emphasize their grace, they will be approached by a watch with a thin bracelet. But you can also buy more massive models, then the thin handle will seem even more fragile. It all depends on your taste!
If a man or woman is to go toFormal events, they prefer products decorated with diamonds or other precious stones. Do you want to have the appearance of a business man and a confident person? Try not to put an accessory on your arm cheaper than a suit or dress.
For sports personalities
Such accessories, as a rule, are suitable for activePeople who really give an important place in their life to sports. Sports models are usually large, because the body must have a timer, alarm clock and other functions that are inherent in this version of the accessory.
Models for athletes should have increased water resistance. The most popular materials, of which a strap can be made, is rubber, rubber, plastic.
For some men and women who want to emphasize their artistry and personality, designers recommend paying attention to fashion and luxury models.
Type of mechanism
After you have decided on the styleAccessory, choose a wristwatch model is much easier. Go to a specialized store, pay attention to the mechanism of such a device. There are three main types - mechanical, quartz and electronic.
In the first variant of devices the mechanism is startedWith the help of a tight spring. However, the complexity of their work is that the spring unwinds with uneven speed, so the device does not always show the exact time. In addition, such products are very sensitive to the effects of weather and dust, but with proper care, they can serve their master for a long time.
Quartz wrist watches work with the help ofConventional or solar battery. This is a very accurate device that does not require intervention from its owner. Such products are reliable, durable, and therefore in great demand.
Electronic devices can have twoVarieties - be only with a digital display or time indication with the help of arrows. This is also a very convenient option, which found its admirers. What are the best watches to choose, so they have served their master for a long time, experts will prompt.
The dial is covered with glass on top, the quality of which largely depends on the operational life of the product.
It is the glass is the main component of this accessory, it can be of several types:
Acrylic;
Mineral;
Sapphire crystal.
The most qualitative and reliable is the sapphire crystal dial, it is much stronger and heavier than mineral and acrylic, while these items are more expensive.
Smart device
The result of the application of modern technologiesBecame a smart clock. They are a computerized device with enhanced functionality. The very first models of such watches performed primitive functions - a calculator or an interpreter.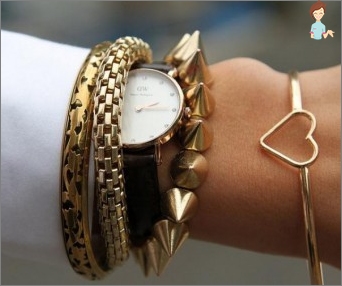 Modern smart watches are multifunctionalComputers that support mobile applications. Many of these devices can only work together with a smartphone and act as an additional screen. Deciding to buy such a modern device, you need to know what smart watches to choose, so that they meet all the requirements of its owner.
They can include a camera, a thermometer,Barometer, compass, chronograph, mobile phone, touch screen and other important functions. Smart watches are the right choice of a modern business person, whose activities are not without the use of innovative technologies.
Now that you know the basics of how to choose the right wrist watch, buying a useful accessory will not cause any difficulties!