How to carry tight shoes: Proven Ways
Too tight shoes - cause of constant discomfort. To get rid of it, you need to carry shoes that presses. Learn how to distribute certain shoes from leather, suede and leatherette!
Surely every man in his life boughtShoes that turned out to be not quite the size. It happens so, you come to the store, try on your favorite shoes, buy them, and at home you find that the shoe is tight.
It is necessary either to carry them back to the store, or try to carry it. But how to carry close shoes, so that she sat on her leg?
Ways of stretching tight shoes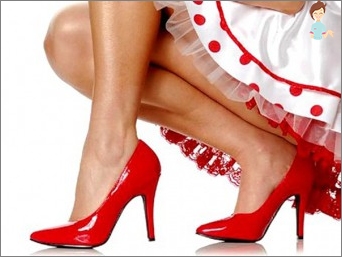 Immediately it is worth mentioning that the shoes can beStretch only in width, along the length it rarely increases. It's simpler and safer to wear leather shoes. The skin stretches well, does not burst like a varnish, and adapts perfectly to the shape of the foot.
A very effective way how to carry new shoes out of leather is to take it to a repair shop. The shoemakers have special tools and tools for stretching.
Sometimes it is enough to have one campaign to repair -And the shoes sit perfectly on the leg, but sometimes you have to go twice. However, money and time will not be wasted, shoes will be stretched as it should, and will cease to cause inconvenience.
You can also wear leather shoes withHeat. To do this, you should boil the kettle, prepare the cotton cloth, put it on the front of the shoes and gently water with hot water. When the kettle is empty, the fabric can be removed, and the shoes to dress and walk in them until dry. Important: do not pour water into the shoes.
Thanks to this method, shoes, ballet shoes, bootsStretched even at a time. However, if they still tighten, you can repeat the procedure the next day. If rubbing the back of the shoes, you can use a hammer.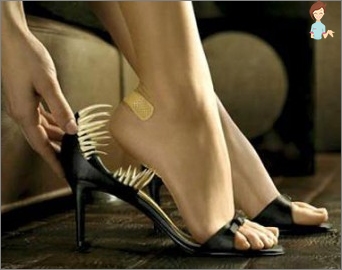 Gently tap the backside, puttingShoes on a solid foundation. From this, the seam, which usually protrudes and rubs the heel, will become more flat and will cease to cause discomfort. These are the most effective ways how to carry shoes, which presses.
Besides them, there are several other methods of stretching shoes. Manufacturers "Footwear"Suggest using special foams. They are sold in shoe stores. The product should be sprayed inside the shoes and immediately put them on. To achieve the desired result, it is advisable to walk in shoes for an hour, while it is recommended to put thick socks on your feet.
Thus, you can carry leather and suedefootwear. However, with suede you need to be careful, since if the product hits the top of the shoes, it can ruin their appearance. In general, suede is a fairly flexible soft material, so it is easy and fast to wear.
Do not try to specifically stretch it withUsing heat, alcohol or ice, as some of the fabricators wear out suede shoes, enough for a week to walk for an hour or two in suede shoes in the house in thick socks.
As for dermatitis, then everything is a bitmore difficult. To wear shoes from leatherette will be obtained only if it stretches a little. Like the skin, the dermatina is heat-affected, but to warm the leatherette, do not use water. Instead of boiling water it is recommended to use an electric stove or a building hair dryer.
In order not to damage the material, it should be coveredWith a damp cloth. Then you can put the shoes over the stove or blow dry. When they warm up well, you need to wear shoes and walk before cooling the shoe. If necessary, you can repeat the procedure a few more times.
How to choose the right footwear so you do not have to wear it
Not everyone knows the trick of choosing shoes on the foot:
First, to acquire a new pair of shoes should be after dinner, when the legs a little edema. If you buy shoes in the morning, then in the evening she will reap;
Secondly, after purchasing new boots orBallet women should not immediately go for a walk in them on the street, it is recommended to walk around in a new pair around the room, again, preferably in the evening. This must be done in order to understand whether the boots will be reaped after they have been walking all day. If the shoes are tight, you can change it in the store for a larger size. If you walk along the street in a new shoe, they will not accept it in the store;
Third, when buying a new thing should be turnedAttention to quality and material of manufacture. Leather and suede shoes will eventually stretch, and dermatine can keep its shape and size. Therefore, you need to choose shoes from leatherette especially carefully, you can even take the boots for size larger;
Fourth, autumn and winter boots are always necessary to try on thick enough socks, because in the cold season they are very useful!
Of course, it's easier to buy boots or ballet shoes at once in size, than to get interested in everyone in a row, like wearing shoes. Pleasant and profitable shopping for you!