These fashionable hairstyles with bangs - what are the bangs short, medium and long hair?
What a bang now in vogue? The most fashionable hairstyles with bangs - offers famous stylists. Bangs long, short and medium hair - see photo on lady-magazine.com
The image of the woman can not stand monotony. Just a few movements of the scissors can change the image itself, the shape of the face and even the shape of a woman eyes. But if you are going to make a fashionable bang, it should be weighed against their wishes and possible outcome. So, what are the bangs?
Curly and inverted bangs on long and medium hair
Many people do not like the long bangs, so they opt for curly or inverted bangs.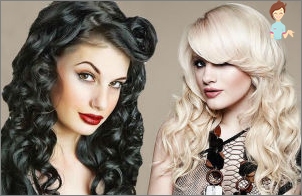 These bangs are suitable as a long-haired, and young women with an average length of hair.
Hairstyle with curled bangs is ideal for curly hair, so the girls have a head of hair can safely choose this kind of bangs.
This creates a fringe: wet bangs dried naturally and the hair ends are twisted to the outside (it's best to do a round hairbrush).
In order to give your hair a chic,to use a curling iron - the curls large curl and wind your bangs so that the tip lightly twist. This image always looks spectacular.
Side bangs swing - for the short, medium and long hair
Very stylish option that has become fashionable in the middle of the last century and is up to date so far.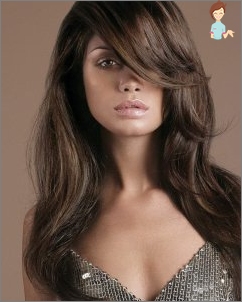 Side bangs swing for short hair. This image can be safely considered a classic. He looks presentable and makes the look more stylish. Hairstyle with a bang provides expressive eyes and cheeks - clarity. The most important thing in this hairstyle - volume. Drying should be with a hair dryer and a special brush, and using a foam or mousse to the hair. Then hairstyle will delight you throughout the day.
Side bangs swing for medium hair. Do not think that the bang for short hair only. In the medium and long hair, it looks just as good. The only thing you need to remember during the haircut - volume. Many girls do stylish "ladder" that combines with a bang "swing."
Side bangs swing for long hair. This hairstyle will also look great only if you are able to constantly maintain the volume of hair.
Options oblique bangs for long and short hairstyles
Oblique bangs - a great option for girls who dream to highlight your eyes and cheekbones. So, what is special about this bang, and what options there are oblique bangs for long and short hair?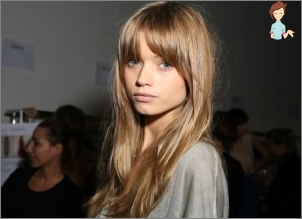 Smooth oblique fringe. This hairstyle is perfect for both long and short hair. It draws attention to that completely changes the face due to asymmetry. This fringe also requires volume, but in this case it will be enough to tighten up at the roots bangs to the side, where the hair is longer.
"Torn" oblique fringe - a very fashionable option, althoughand it is not for everyone. The bottom line is that the edge of the fringe is not exactly a ticker, and some small strands distracting from the overall system. With this dyeing or coloring hair looks even more spectacular.
Straight bangs - whether straight bangs are relevant today, and to whom do they go?
Today the girl has lost the habit of such bangs, however - they are still in vogue.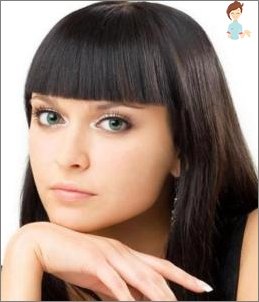 Straight bangs fit girl with long straight hair, as well as those who are often their curls. Straight bangs and curled hair - very fashionable combination today.
If you have a very broad forehead, straight bangs that will become an assistant to adjust the shape of the face (you can make it more narrow).
See also: How does it look well-groomed woman: the commandments and rules of well-groomed woman