Apart Clothing: the pros and cons of this brand. Reviews of real women.
Clothing Apart: the positive and negative sides of this brand. Reviews from women.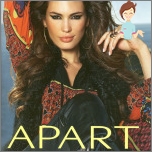 The German brand Apart can be referred to as "pupils"Which if they do not exceed the "teachers", then certainly they will not be humbled. After all, for the first time the brand was born in the company OTTO, and one of the few he managed to still get into people and become an autonomous company. From English, the name of the German brand translates as "unlike ...", because in this dress it is really difficult to merge with the crowd. You want to stand out and be brighter on the general background - then this clothes is for you!
Apart - for whom are these clothes?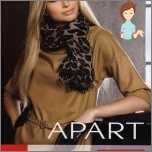 First of all, fashionable clothes Apart are bought by those,Who welcomes and honors the German quality and knows that it is always possible to look like this in an extraordinary, European way. Designers of the fashion house Apart all year round offer their fans new models, interesting solutions.
Clothing Apart prefer to wear modernWomen, self-confident and self-aware. If you attach great importance to aesthetics, if for you the sophisticated design of clothes is important, if every day you want to look especially, and in the wardrobe you are looking for something extraordinary for each exit, then you will be able to appreciate the fashionable clothes from Apart.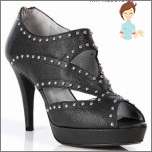 It is very important for manufacturers to achieveHigh quality in products, women should feel the reliability of the brand, because giving preference to exquisite fashion, they emphasize their individuality. Therefore, in each model only the best fabrics are used, strong, environmentally friendly and pleasant on the body. In our clothes, a woman becomes a goddess of beauty and comfort!
History of the brand Apart
Originally the brand Apart was organizedInside the huge OTTO syndicate. The independent history of the brand began in 1975. Then for the first time in Germany was released a catalog called APART, but only in 1998 year The independent company Apart GmbH was strengthened In Hamburg. Since that moment the fashion house has become not just a clothing line of OTTO, but a subsidiary organization of a huge German group.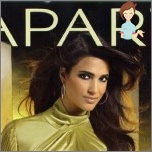 The founders felt that the clothing of Apart couldBecome an independent brand of fashionable clothes, and they were right, because in 2001 the brand's turnover exceeded all expectations, which brings good profit to the creators. In 2005 clothes of the brand "Apart" begin to be recognized outside of Germany. To maintain the image at the achieved level and improve it, the founders organize the enterprise APART International GmbH.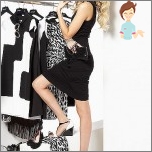 Clothing brand Apart today already Is represented in many countries of the world (More than 20). This number apart from Germany includes Switzerland, Austria, England, France, South Korea, Japan, Australia, New Zealand, Russia and many other European countries. The advanced German company, which began its activity with a test catalog, in the modern world The company occupies a leading position in the fashionable.
Since 2000, there are catalogs of clothes Apart forRussian speaking countries, and in 2007 in Russia the first 3 boutiques of the brand Apart are opened. However strange it may sound, the German trademark started its march across the country not from the capital, but from the periphery. Official representations were initially opened in Khabarovsk, Kaliningrad, Novosibirsk, Krasnoyarsk. Later, the capital of Russia was conquered.
Line of clothes Apart for women
Apart trademark with 30 years of history Is designed primarily for single-minded girls, Who have serious plans for life and high demands. Age category - women from 24 to 55 years old. In shops and catalogs Apart can be found as suitable Extravagant or elegant outfitAnd Clothing For an ordinary weekday. If you have clothes in the wardrobe of a trading houseApart, you can quickly and without problems gather for any festive event, business meeting, ordinary walk, date or any other special occasion. Clothing Apart can be divided into 7 thematic collections, Among which are clothes for the city, fashionable clothes,Elegant models for business women, glamorous models for parties, wedding and evening dresses, comfortable sportswear for travel, swimwear and underwear.
Important components when creating clothes for the brand Apart are: Internationalism and innovation. Developers of models and the best GermanDesigners are watching all the changes in fashion trends, they are always in a trend, always one step ahead. Therefore, from season to season, the brand creates clothes, which becomes trend and the most popular. Our customers are always at the peak of fashion.

In addition to the line of clothing, this brand also produces a quality Footwear, accessories, elite perfumery, quality bijouterie. Distinctive characteristics of clothing,Accessories and shoes of the fashion house Apart are style, exclusive, highest quality. The variety of model lines is made to satisfy the tastes of even the most demanding and fastidious clients, so that any of them can choose their own image. In this dress everyone will go only in step with the fashion or outstrip it.

An important difference of this brand is also the fact that by visiting one of the shops Apart or polistav catalog, you can Pick up a uniform image of clothes, Supplement it with various accessories, whether it be a belt, glasses or jewelry, scarf or bag.

Women's clothing Apart, undoubtedly, isBusiness card of the brand. Each model reflects an exceptional taste and do not be surprised that it suits your preferences! Each style of Apart found its admirer.
Although the shoes Apart did not appear immediately, but sheManaged to find and win the attention of their fans. Sandals, sandals, slippers, shoes, ankle boots, boots and boots have no equal, because they are characterized by excellent quality, wearability, interesting design and most importantly - perfect compatibility with clothing and accessories.

Among accessories Apart each woman will pick up for itself a suitable bag, a scarf, earrings or a bracelet, a belt or a headpiece.

Even if you are not an admirer of clothes or accessories brand, you can attract Perfumery Apart, Featuring exquisite notes and aromas. The most top product in this area was the women's toilet water Apart Gold.
How to wear brand name clothing Apart?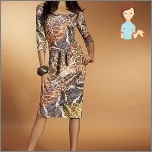 Apart sometimes shakes a variety of styles,Flowers, textiles and textures! Exquisite evening dresses, lace, cashmere coats, elegant capes and leather jackets, decorated trousers and skirts. Clothing Apart will easily satisfy the wishes of any woman. But how to take care of all this, how to wear it and what to combine with it !?
The answers to all these questions are elementary:
First, the clothes are cut and designedSo that they are easily combined with any other things. Fashionable jeans can easily be combined with a sports T-shirt or business shirt, under the dress perfectly fit any shoes or boots and so on. If you have in your wardrobe no one piece of fashionable clothes Apart, then there should not be any problems at all.

Caring for clothes is not difficult. The main thing is not to wash it in hard chemistry or in boiling water. Ordinary gentle washing in a typewriter, and preferably hand washing is the most suitable option. To observe such recommendations is simply necessary, because natural materials require special care.
Apart - reviews about clothes. Advice for women
Very often on the Internet you can meet reviews about high-end evening dresses. Their quality, chic and gloss simply do not leave indifferent. These outfits have made many girls happy!
Alyona:

I look forward to the release of each catalog with impatience! My husband is already afraid of their appearance, because every time I order something! Has already tried everything - from underwear, which you do not want to take off, to a coat in which it is very comfortable and warm. I advise you unequivocally!

Maria:

Also not a year I order clothes and bags Apart. But I came across such a thing, the quality is not always excellent. I began to think and reason and found out that I had to be very careful when choosing a supplier. Often, forgery is sent, so if you have already found a good intermediary, then you should not change it! I already burned specifically - 2 blouses took and shed, although I rub them very carefully!

Irina:

Mom became very interesting to dress, andInquired about her clothes. She brought me two years ago to the firm store Apart. Since then, most of the wardrobe of this brand, about which I do not regret a bit!

Lily:

I bought a skirt, I was satisfied. And quality, and price, and style - everything was great. I really enjoyed it, I'll definitely check it again. Only, of course, I will not be so extravagant!

Valentine:

For a long time I buy things Otto on the Internet. Everyone is happy, there are no complaints about quality or delivery. Pleases the availability of shares and competitions, I take part in the latter. After all, I'm a shopaholic! ?? I want to get a real chance at a discount by the end of the year, because I buy things regularly and a lot.

Eugene:

I ordered a dress there, did not like it .. At 44-46, the size of 36 actually came up. The 170 dress was 15 cm below the knee for growth, than expected. Dress and design are too simple. The knitwear is thin, so I will not say that it hides the shortcomings of the figure .. It is not worth the money. Renouncement.

Arina:

I ordered moccasins in the summer. The Bolshekery, 39 ordered 39, are very large. Soft, light, very cute. I gave my girlfriend, and what should I do? But now I know how to order correctly. Did you know that you can return it for free if it does not fit or did not like it?
If you liked our article and you have any thoughts about it, share with us! For us it is very important to know your opinion!