What to give the young mother on the birth of a child?
We offer you the top 15 gifts, according to the mothers themselves - and the future held. Gifts for a newborn baby and presents the young mother. Surprise your friends!
Family your friends, relatives or colleagueswork enriched by a new member of the family, and you are invited to the bride. All would be nothing if not for one "but" - to such events is necessary to come with gifts, and you absolutely nothing comes to mind?
See also: 16 gifts you do not want to give birth - the most unwanted presents.
We offer you the top 15 gifts, in the opinion of mothers - And the future held.
Perhaps you will decide with a choice of gift, since we have divided them into groups:
5 ideas simple and inexpensive gifts
5 expensive gift ideas for the birth of baby
5 exclusive gift ideas newborn
Standard gifts at birth
And do not be afraid of such a seeminglyunattractive name. This group is suitable for people with not very thick wallet or those who are not too familiar with a young family. Among the gifts in this group there is a very worthy - handy absolutely every family, but the parents themselves often do not reach them before hand.
These include:
1. Bath towel newborn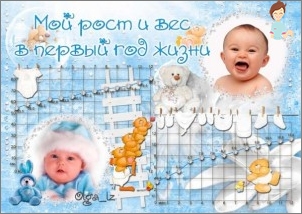 A bath towel - select large towelDesigned specifically for babies - withcomfortable hoodie. Pay particular attention to product material - the fabric should be very soft and gentle and at the same time possess excellent absorbent properties.
cost: 400 p.
2. Photo Album -The first year of life of the baby and mother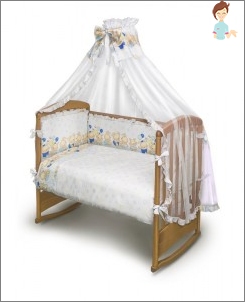 Special album - a great way to savememories of the first year of the crumbs of life. This album will contain absolutely all the information about the kid - from the name of a doctor to take delivery, ending with a description of the first birthday. All this is accompanied by relevant photographs, pictures, clippings, etc .. It should be noted that in addition to the memory of such an album can be a wonderful hobby for a young mother.
cost: about 700r.
3. Bed linen for a newborn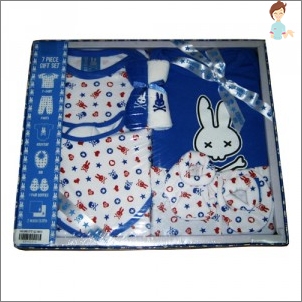 Baby bedding and accessoriescomfortable sleep - not all moms are paying due attention to this point dowry baby. However, from this it becomes less important. So the young mother will be pleased to receive a gift set of baby bedding, warm envelope for baby. mattress etc.
cost: from 500r.
4. The original clothes for the newborn as a gift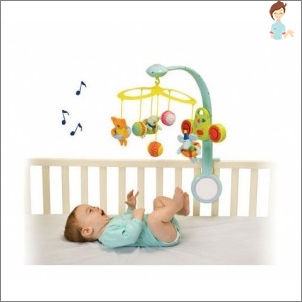 Clothes for the baby - no, we are, of course, isnot about diapers, vests and sliders. Some moms start to squeal with delight at the sight unitard with funky slogans and pictures. Few people treat indifferently suit with ears, legs, etc.
cost: 300 p.
5. for the newborn baby toys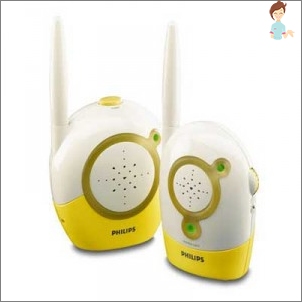 Toys for Tots - exactly discardgive up the idea of ​​soft toys, and toys intended for children older than one year - they will be removed in a distant box, and it is possible that their child never to play, because they simply forget about. It is better to buy the games category 0+: Now they will not need him too of course, but he will grow up to them very soon - and begins to please loved his achievements.
cost: from 200p.
expensive gifts at birth
Such gifts can afford not all, but very rarely do parents buy them for reasons of economy, but in secret they may dream about.
Such gifts, if you do not only allows your wallet - it is convenient to give chipped:
1. Electronic swing for kids up to a year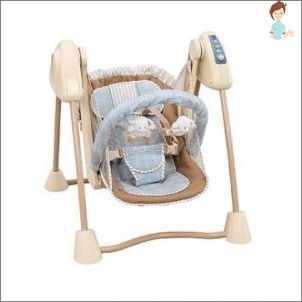 Electroswing - a miracle of technology that mimics a baby rocking in her arms - to provide mum precious free time to do the cleaning, cooking, or is something else.
cost: From 3000 rubles.
2. Radio nanny as a gift, video nanny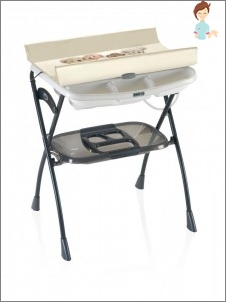 A radio or video nanny is such a deviceAllows you to hear / see what is happening in the crumbs room and respond in time to the crying or discontent of the child. At the same time, the baby monitor frees the mother from the need to constantly check the baby.
cost: From 1500 rubles.
3. Swaddling table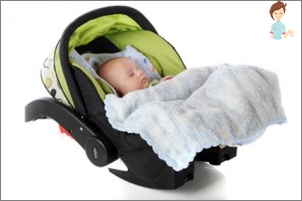 Baby changing table - is not at all the subject of the firstNeed, as diapers and diapers can be changed for the kid and on the couch / bed. But believe me - this is a very convenient device, any mom will be very grateful to you for such a useful gift.
cost: From 2500 rubles.
4. Car seat for a newborn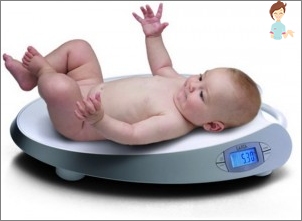 Baby car seat - very useful for parents-drivers. Selecting a car seat category 0+, you just please the parents and in addition, free them from the additional costs, which is already enough with the advent of the child. See the material about The best models of car seats for newborns.
cost: From 3700 rubles.
5. Scales for the kid as a gift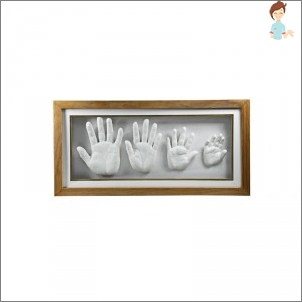 Scales for the child - each young mother will beIt's nice to know that the development of her baby is going according to plan, including weight gain. And as the presence of such weights will help to avoid trouble with the health of the child.
cost: About 4000 rubles.
It can not be said that all of the above gifts(Regardless of their cost and usefulness) are original. If your goal is to impress parents and guests with the unusual presentation, then to you in the next section.
Original gifts for the birth of a child
1. Set for making casts of handles and legs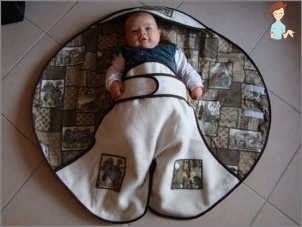 A set for making fingerprints of children's pens andLegs in the future, any mother with a sinking heart will plunge into such trembling memories, and maybe she will let out a tear, but in any case such memory will be very pleasant to her.
cost: About 2000 rubles.
2. An exclusive gift to your baby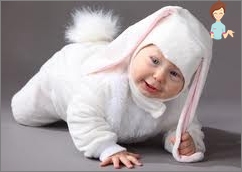 A gift made by yourself - if you are good at knitting, decoupage or any other, you can make a gift yourself, without stinting on quality material.
A knitted suit, an envelope for walks, an artfully framed photo frame will not only be useful, but also an exclusive gift.
The cost of such a gift Depends solely on the price of the materials necessary for its manufacture.
3. Costume made independently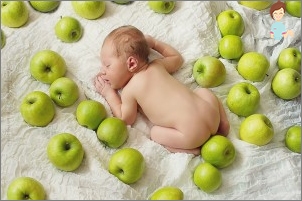 Costume or a beautiful dress for your babyIt will be necessary for a photo shoot, for christenings or for a holiday with the family - for example, for the New Year. You can buy a ready-made suit and decorate it to your liking, sew it yourself, or ask for help in the atelier.
cost: Depends on the type of suit and, of course, onThe chosen way of its registration: if you do yourself, you can keep within 100-500 rubles. (For example, spend on a piece of cloth + lace or yarn - and tie a suit), for the order of such a dress in a special studio, be ready to pay a tidy sum - from 1000 or more rubles.
4. Gift photo session for the kid or the whole family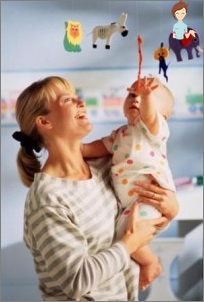 Professional photosession - what kind of mother will refuse the opportunity to become the owner of original photographs of her child? And, undoubtedly, such photos will cause delight at all.
cost: About 3000 rubles.
5. A nanny for a few hours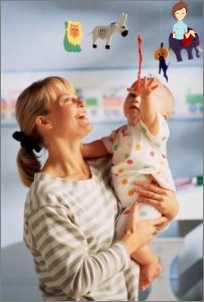 Babysitting services - by presenting such a gift, you will definitely become the best friend of the family, since free time is something that the young mother is sorely lacking.
Cost: about 250 rubles per hour
Choosing a gift, it is not superfluous to learn - notWhether the parents themselves have bothered to purchase the item you are looking for. By this you will free the newly mummy and yourself from awkward moments and useless gifts.
Successful you look!
Share your ideas of gifts for the birth of a child!