What to bring on a picnic for a family in the countryside - useful list of what you need for a picnic
What to take and what to cook for a family on a picnic? A useful list of things and food for a picnic in the countryside - on lady-magazine.com. Print the list on a picnic and take it with you only what you need
Summer is almost on the doorstep! A little more, and parents will breathe freely, hiding school backpacks for children cupboards. A little more, and each family zasobiralas on the road - to relax in nature, even walk tired of school year children and forget about the hustle and bustle of the city. The main thing - do not forget anything.
See also: Full list of things for a walk with the baby in the summer.
Therefore, choosing the place and time of the picnic, We study the list of necessary things and picnic food in advance...

What to bring on a picnic out of food and products - the list of what to cook for a picnic for the whole family
Fruits and vegetables. They must be washed and packed in advance, so as not tospend the time in nature. Yes, and pure water at a picnic - a limited number of (take more!). It is useful to you for the soup, delicious tea, washing hands and washing their brood. Do not get carried away with exotic fruits, so as not to spend your picnic for the nearest to the place of parking bushes. From vegetables usually take a standard set - tomato, cucumber, greens, zucchini for barbecue, potatoes (medium-sized - for baking), bell peppers, onions - for kebabs and soup. By the way, you can pre-boil the potatoes in their skins home.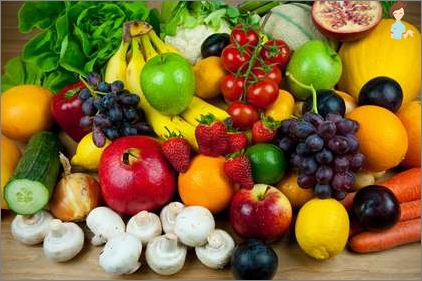 Canned. This, of course, not a stew (if only in your plans - not a week's leave the tent), and a canned food for garnish - corn, beans, peas, olives, salted cucumbers and so on.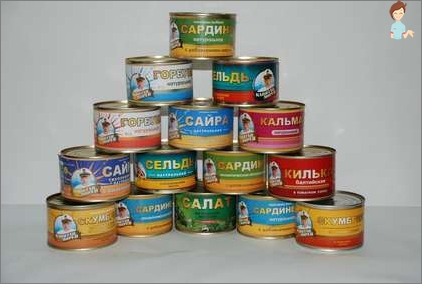 For sandwiches. It is advisable to choose a ready-cut in the store in the package, to save yourself time at the picnic - hard cheeses, sausage or ham, bacon and so on.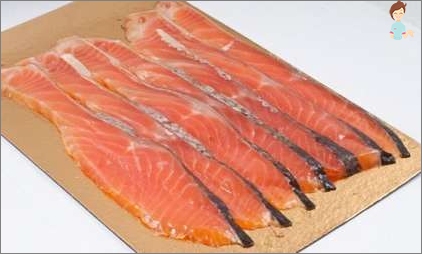 Meat, fish, eggs. The fish fry is better at home pieces by fillets(Messing with the bones is just laziness, and children - and at an extra headache). Meat can also be prepared at home or on the barbecue marinade (for 1 person - approximately 0.5 kg) and take along in a convenient container for cooking on the grill. Skewers of chicken (by the way) is going faster. And there is a variant - fried chicken wings on fire with spices. And, of course, cold fried chicken will be for all the joy - of her do not forget, prepare in advance. Boil eggs eve, hard boiled.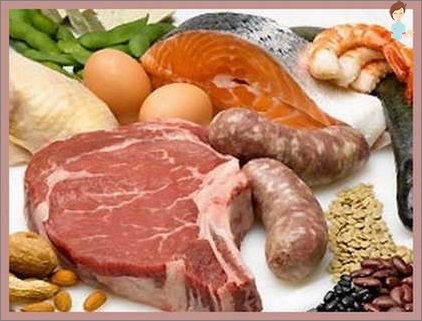 Sugar, salt, sauces (mayonnaise / ketchup), spices.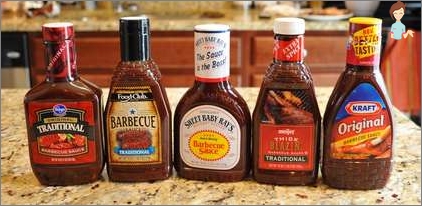 Meals for children. If your kids do not eat adult food,Make sure that both they had a feast. In addition to basic nutrition, can take their favorite fruits, juices and sweets. Gruel cooking on the fire will be difficult, so the solution is to fast food porridge - the good in them is no shortage today. Sweets choose not perishable creams and cream.
Bread (According to different packages!), Biscuits, crackers, pechenyushki.
Beverages

- tea (bags), coffee (it is especially good in nature), juices, water (with a margin), drinks for adult (moderately).
A little about the rules of transportation, and eating food at the picnic:
Perishable foods are not take. Pate, raw eggs, cakes, soft cheeses, curds and all sorts of super-fresh bread rolls leave the house.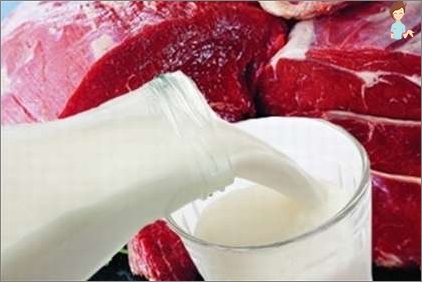 Purchase a portable fridge for the car, or at least cooler bag. Especially, if families with children. Ready meals are transporting only in it. If this is not possible, Cover the bottom of the bag with newspapers and overlaid products with bottles of cold water. Nature can be done the old-fashioned refrigerator - digging a hole on the shadow of the land (sand) and hid her in the packaged products.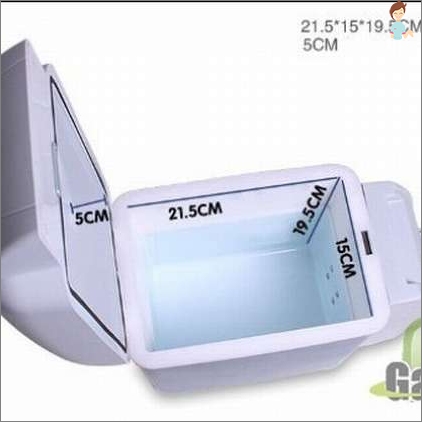 All products and ready-made meals must be placed in plastic containers - Firstly, it is convenient (do not shed, do not pomnetsya not lose the form), and secondly, the containers cover can be useful for table "table".
See also: Rules for a successful outing.
It is clear that it makes no sense to drag with a stuffed cabbage,stuffed peppers and a bowl with meatballs, if you are going to fry kebabs. But while the barbecue is cooked, you will have time to get hungry 10 times. So look for a middle ground, and take what is really relevant and delicious.
The list of things for a picnic for the whole family - you need for a picnic?
Of course, the list of items for each will have its own. If you are traveling "on foot", on the day and alone - this is one option, but if a big company (family), on weekends and 2-3 cars - different.
Therefore, based on their needs, and we'll show you - that can come in handy at a picnic.
Tent. Even if you are coming for a day, it can beuseful for those who want to relax, take a nap, sober, or play a game of pirates and the daughter-mother. It will be useful, and the tent-tent that will save their heads from the sun and sudden rain.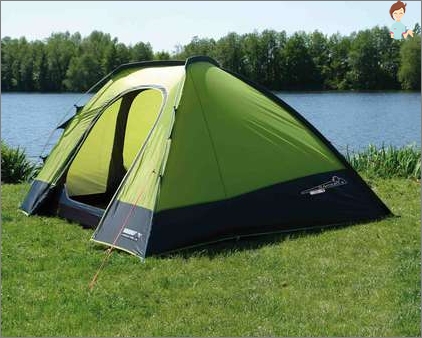 sleeping

. bedspreads, blankets, mats - without them for a picnic well absolutely nothing.
Oilcloth for "table". And maybe even the table itself (folding), if enough space in the car.
Folding chairs or chaise lounges. Either inflatable mattresses (beds) and pillows - for convenience (do not forget about the pump). Folding chairs - for the elderly.
Warm clothes in case you plan to picnic protracted - a morning fishing, night singing around the campfire under the hot mulled wine and late awakening to the singing of birds.
For fire. Charcoal barbecue, firewood ax (+ firewood, if in place they will not), shovel, lighter / matches, newspaper Firing gloves.
Barbecue skewers, grill for grilling. Foil for baking potatoes, fish or vegetables.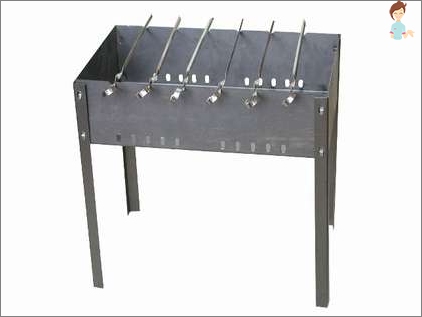 bowler under the ear and mulled wine, a cast iron pan, a long spoon for stirring.
For fishing: Fishing rod / spinning, bait / nozzles, tank, boat / pump, bait, fishing line, hooks / sinkers.

For the table

: disposable tableware - plates of different sizes and depths, glasses, plastic cutlery.
Paper and wet wipes, Toilet paper, liquid soap.
Corkscrew, can opener, Ordinary knives for cutting products, cutting board.
Funds from UV rays. Sun, mosquitoes and ticks (sprays and creams, spirals).
Beach umbrellas.
Objects for bathing: Swimwear / swimming trunks, towels, rubber rings and mattresses.
medicine chest (Iodine, brilliant green, bandages, plasters, activated carbon, funds from abdominal pain and indigestion, antispasmodics and analgesics, drugs for allergy, for the heart and so on.).
For fun: Guitar, radio or receiver, games (chess, backgammon, etc.), Ball, frisbee, badminton, book or newspaper with crossword puzzles.
For children: toys (easy to clean), a set of young buildersand castles, swimming pool for beetles, markers / albums (when kids pull to creativity). Always - a change of clothes, comfortable shoes, warm clothes, panama on the head and navigator stick on the neck (not lost).
Garbage bagsTo take away all the trash after a picnic with you.
The camera, camera phone, flashlights. With extra batteries.
See also: Games and competitions on nature for young companies - how to have fun on a picnic in the summer?
The rest - as desired and needs. The most important thing - take a good mood and did not make a fuss because of the little things!