What to do and how to behave on the first working day?
How to behave in the first days at a new job? How to build relationships with new colleagues? How to prepare mentally?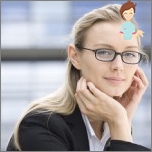 Finally, you've found your dream job, orat least, a job that you like. Ahead of the first working day, and the thought of it quickens the heartbeat, and drove to the throat com excitement. This is natural, but we hasten to assure you - it's not as difficult as it seems, and your power to lead and to present themselves in such a way as to join the new team quickly and painlessly.
Generally, to prepare for the first working day of needstart for another interview or from the moment when you get a job offer. If you are behind these stages and the necessary questions you have not asked, find a worthwhile pretext to call in a company and how to verify at the same time you do not understand the details.
How should I prepare the day before the first working day?
What you need to know more on the interview in order to adequately prepare to enter the job:
Someone will meet you in the office on the first working day. Who will be your supervisor and who to contact if you have questions.
The start and end of the work schedule of the working day.

Does the company have adopted a dress code and what it is.

Do you need to on the first day to bring with them documents, if yes, which ones and where. As the application process will be organized.
Ask what computer program you have to use in their work.
So, everything you need, you know, to understand. What is now excited? On the last day off, relax and make yourself positive attitude. Spend a day without stress, conflict andexperiences, upload reflections on how you will meet tomorrow, if all you will see the first time, and such dismal thoughts. It is better to dedicate a day of rest, favorite hobbies and group support in the form of your loved ones.
What do I need to think from the evening:
Plan out what clothes you go to work and just cook it;

Think makeup. It should be challenging, the business;
Gather the bag, check whether all the necessary items and documents you have brought;
Now the annoying stuff in the morning will not spoil your mood!
Try to go to bed early in the morning to look fresh and rested;
On the day of X in the morning tune in a positive way, because you have to be calm and confident to make a positive impression on colleagues;

You know, that is usually the cause of stress in the first working day? That is, ignorance of how to behave and how to better apply;

The main thing is that the first thing you need to remember: your relationship with your colleagues must be supremely diplomatic;
We all know that almost anywhere there are people who experience pleasure, seeing the anguish beginner. Our task - to give them as little as possible reasons to gloat;
Good relationships with the team playa very important role. Get ready, it will look closely to you, and the ratio may be initially biased. Colleagues, too, I wonder who you are, what are and how to behave in a given situation.
What you have to do in the first days of work?
Here is a list of helpful tips to help you the first time to feel at ease and get the maximum benefit and positive emotions.
Do not worry! Try not to worry much. The first day on the job - it's always a stressful situation, because it is necessary to immediately understand and work organization, and especially firm and remember the names of colleagues. Just

try to concentrate. Carry a notebook and tag details.

Be polite and friendly! In relations with colleagues you have to dofriendly welcome and polite contacts. Refer to employees exactly as found in the organization. If no such tradition in the company does not exist, it is best to contact a colleague by the name, the older age - by name and patronymic. Remember that the names refer impolite.
Be interested in the affairs of colleagues! You do not overdo it and not to impose. Rejoice in the successes of their colleagues and empathize failures.
Shows no personal antipathy and resentment! If someone came to you not like it, do not show it. In addition, employees do not ship with stories about their problems and troubles.
Keep in the right jobs! There is no need to correct makeup at the table, to shift or review documents in a foreign workplace. Do not use the office phone for private conversations.
Be sensitive to others! If someone turned to you with a question or for advice, take it

individual attention. In case you do not find anything interesting in conversation, try to hold on for at least something.

Discard the straightness not get smart! It is not necessary at the door to tell and show alltheir talents and knowledge. The main thing now - to show interest in the work, the desire and ability to work, care. At this stage, it is not necessary to make any, even individual, proposals.
Be careful not to jump to conclusions! You still have time to figure out whether something bad that you felt those first. It is better to observe more and ask questions that begin with "how".

Keep an eye on! Monitor the work of colleagues. Pay attention to the way they communicate with each other, with the chief, with you. Try soon determine who to contact for help, who can support and who is to be feared.

Dress code. The proverb "meet on clothes, but in understandingaccompany 'in your case is very urgent. If you do not want to annoy the staff, do not be a black sheep. Whichever style of dress you liked or at work should follow the accepted rules of the dress code. Dressed not, as the situation demands, you'll feel ridiculous and uncomfortable. Pay attention to how your colleagues are dressed.
Be punctual! The employment contract clearly shows your daily routine. Most likely, you'll soon notice that not all employees adhere to the adopted regulations. Somebody late for workSomeone leaves early. Do not jump to conclusions about the free mode. If the old staff that something is allowed, then it necessarily will be allowed to the novice, that is you. Do not be late or to the beginning of the working day or the afternoon, or you can easily lose a good location and the staff chief. If we are all the same you are late -Watch 30 best explanation for your tardiness superiors.
Look for support! Try to win a positive attitudegoodwill colleagues. Normally a new employee is given by the curator, who introduces him to the ropes and answer questions. However, if a certain person is not appointed, you will have to choose it myself. Do not worry, in any company there are skilled workers who are ready to help brand new or inexperienced colleagues. Try to immediately establish normal relations with them.

Use the feedback! Do not start communicating with your boss withconflict resolution. After a while, depending on the duration of your trial period, ask your boss satisfied if the results of your work. Ask whether he sees any faults or whether any notes. Do not be afraid of these issues. Head understand that you are interested in further work in his company and to perceive criticism.
Do not try to just make everything perfect! Calm down. During the trial period you do not expect from the brilliant results. We all know that we must get used to the beginner and understand the specifics of the work, to avoid mistakes.
Rules of conduct with a new boss and colleagues
Now let's talk about what rules you have to observe in direct communication with new colleagues and boss. Do not try to immediately compressed into the pets and chief of friends.
During the call, a colleague or supervisor is not only importantlisten carefully, and look carefully listening. Control yourself. Look at him, leaning slightly towards him. During the conversation:
no need to stoop, but also to stand at attention is not necessary, relax your shoulders, posture should be relaxed;
do not cross your arms across his chest;
do not tell jokes long beards;
do not treat other people or objects on the table at the time, when someone is talking to you;
do not overfill the speech unintelligible words and the words of parasites.
If you ex officio coordinate the work of subordinates You employees, you will certainly encountersome kind of conflict or crisis, criticism, if the employee is to perform its task is not appropriate. To get out of these situations without spoiling relations with subordinates, remember a few rules:
criticize an employee only to him alone, never in front of witnesses;
criticize his mistakes, and not the man himself;
talking on the essence of the problem, specifically;
the purpose of criticism should be to improve the work and not the personal qualities of humility personnel and destruction of trust.
If criticisms nominated in Your addressThen take them safely. If the criticism is not justified, you have the right to say so calmly.
Before make a compliment to a colleague, Remember the following:
Be sincere and specific;
Gift should be on time and to the point;
do not make comparisons.
If compliment make You, Then:
With a smile, give thanks;
Not zhemannichayte and say phrases like: "Oh, well, you, what nonsense!";
Do not say you could have done better if they had more time;
Be attentive and responsive to colleagues. If one of them became seriously ill, youcall him or come to visit. If the office to drink tea, birthday congratulations happy birthday, then take part in such activities, help in the organization, do not be indifferent.
Afterword (The first working day was over)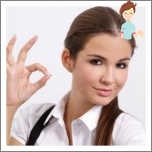 After heroically gone through the first working day,perhaps you head will spin because of the abundance of information and experiences. But do not get lost, listen more and write. A state of discomfort in his new job happens to everyone and will take place very soon.
Therefore, do not make excuses without end becausearising defects. The main thing - to show understanding and try to fix something and do a better job. Even if the first time you namudrili simultaneously with a computer, copier, fax, printer and unfortunate forced to print five hundred pages without stopping to let colleagues know that you normally accept fair criticism, and willing to learn. In the end, the errors - is a step to success!
If you liked our article and you have any thoughts about it, share with us! For us it is very important to know your opinion!