42 reception time management: how to manage everything, and at the same time - do not get tired?
How Time Management Can Help OrganizeWork? Read on lady-magazine.com about improving the effectiveness of work with the help of time management techniques. Learn the methods of time management - how to manage everything
Everyone wants to go through life, butMost people face a catastrophic lack of time. As a result, the goal of "succeeding" can become a nightmare. If you are tired of working for ten hours a day, you can try to work wisely, thanks to these best practices of personal time management to improve the efficiency of your work.
See also: How to get rid of negative thoughts and start to think positively?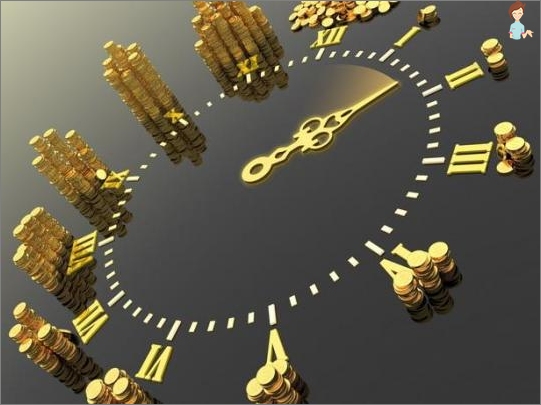 42 reception of time management that will help you organize your work and increase your free time:
Take breaks. You can not constantly work at full capacity. Instead, divide the work into several of the most productive parts in your day.
Set the timer For each of your tasks.
Eliminate everything that distracts you: Phone, e-mail, as well as several web browsers open on the desktop.
Do not get distracted, but sometimes Music in the background Can help you concentrate. Of course, this should not be heavy rock music, but a bit of Beethoven can be used as a means of restoring working capacity.
Love what you do. Choosing a favorite business is the best way to increase your productivity.
First thing In the morning complete the most difficult tasks.
Just start. Often the beginning is the most difficult part of the job. Once you start, you quickly enter the rhythm, which can last for several hours.
Everyone has A certain time of the day in which it is more productive, Than in others. For some, this morning. Learn your prime time to optimize the working schedule.

Always keep a notepad and pen on hand

. As a result, you can write down your thoughts,Timetables and ideas at any time. The point is to transfer everything from the head to paper. Thus, the subconscious mind will not remind you about this every second.

Keep a blog of your personal development and achievements

. This will increase your responsibility and stimulate to self-improvement and personal growth.
Plan all your meals for the week ahead And, accordingly, write your shopping list. This will save you a lot of time and money.

Get away from the computer

. The Internet is on the first place by distraction from work.
Write a to-do list every day. Like to plan your day the night before. Then you will start working with the most important tasks in the early morning.
During the day Ask yourself several times: "Can I now even better use my time? "This one simple question can be an excellent incentive to improve performance.
Sleep more. When you work at a computer or on reports, you can forget about sleep. However, it is important to get enough sleep so that your working hours are as productive as possible.
Practice. Studies have shown that training at noon increases productivity and resistance to stress in the workplace. Take a stroll in lunch for maximum performance.

Organize your office

. Piles of paper around your desk can becomeA huge barrier that affects your productivity. You can optimize your time by organizing your office, creating a system, and eliminating debris and unnecessary things.
Listen to educational audiobooks, When you go in transport, clean the house,Go in for sports or cook dinner. Audio training is entitled to additional hours in your day. Not to mention that your brain will surely thank you for it.
Set up automatic payment of your bills Through the banking system. This will save time and avoid penalties for late payments.
Concentrate on the outcome Your activity.

Take a quick shower

. It may sound silly, but it actually works.
Tell others about your goals, And you immediately feel responsible for their affairs.
Take an information diet. Most of the world suffers from information overload.
Find a mentor And repeat for those who have already achieved success, so you will save a lot of time and energy.
Write the most important tasks And to-do lists on the calendar.

Set interesting goals

. Without worthy goals, you will never be motivated to achieve your goal.

Find popular keyboard shortcuts

And create your own convenient keyboard shortcuts on your computer.
Get up early. Nothing compares to a quiet house.
Do not use a multitasking approach to work. Studies have shown that multitasking is not productive. For high performance, you need to focus on one thing at a time.
Encourage Yourself To overcome large long-term tasks.
Use the online shops, So as not to waste time on the trip to the store. Read also: How to check the reliability of an online store in just 7 steps?
Use fast Internet With a high quality connection.
Try a polyphasic sleep schedule (Sleep fractional portions).
Increase typing speedTo save time.
Get rid of the "lost" time. From video games, checking news on 10 times a day in contact or classmates, television, extraneous Internet sites.
Do not waste time on long phone calls with friends.
Try to work more at home And avoid daily trips.
Prioritize your tasks ahead of time. By listing your tasks in order of importance, you will be able to make sure that you complete all the most important tasks throughout the day.
When you read books, Select the parts you need And safely skip the excess.

Avoid daily cooking

. Prepare main dishes for 2-3 days.
Learn to read quickly.
Use Windows sleep modeTo avoid slowing down the output and restarting the Windows OS.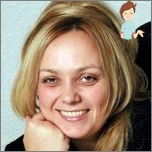 See also: How to improve their performance?
Now you know how to organize your work correctly, it's up to you to try our advice in practice.
And the last advice - Do not delay, start now... From the list of important matters for tomorrow!