Business for housewives: super home business ideas for women
Think of a business for women at home? The site lady-magazine.com gives you business ideas for women, which can be realized at home. Read our tips and successes to you in the home business for housewives!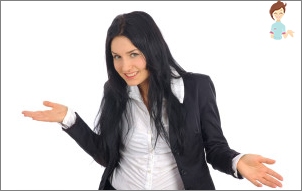 Being a housewife - that's a lot. The kids, family, home care - all this takes a lot of time and effort. But self-realization was and will be an essential component of a woman's life. What are women's business ideas that can be implemented at home?
See also: What is the advantage of working at home?
Opening of the painting studio.
Universities and special schools of art, producingfuture artists, available in almost all cities. But places teach kids or adults, without any claim to the career of the artist, not so much. Demand for this service is only growing, so the creation of this business is very important.

Main idea: Opening his painting studio, finding a growing number of customers with creative needs.
suitable: educators by vocation, professional artists, sculptors.
What do you need: bright spacious room, chairs / tables, easels, computer / projector, stationery and so on.
In that invest: furniture, room rental (for 10 students enough space to 40 m).
You are going to teach yourself? Hence, additional staff is not needed. After the lease premises and the purchase of all necessary will only register the IP, to deal with the issue of accounting and to advertise (eg, sign, site on the Internet, bulletin boards and so on.).

Making costumes for dogs.
Hosts with four-legged pets, dressed forThe latest fashion, you can meet at every step. Dog costumes have long become not just a luxury, but a part of individuality and, in some cases, a necessity (for example, for bare dogs or ever-freezing four-legged babies). Of course, every owner is looking for an exclusive suit for the pet, and if you have the talent and passion for sewing fashionable clothes, then this is the chance to create such a business. And if there is no talent, it does not matter. To learn this business is not so difficult. Read: How to properly advertise and sell handmade ideas for the promotion of handmade business.
Main idea: tailoring exclusive costumes for dogs.
suitable: seamstresses.
What do you need: sewing machine, patterns, materials and your imagination.
In that invest: good sewing machine (if not his) materials.
For starters, you can take directly from the options suitsthe Internet, and, having filled his hand, and go have to implement their own ideas. With regard to advertising - are all good. From word of mouth, and bulletin boards, finishing with clubs, exhibitions and relevant forums.
Pictures mistaken.
This technology was introduced a long time ago - more600 years ago in Japan. Is it the creation of compositions in paintings using dried under the pressure of herbs, flowers or twigs. Of course, if with this type of art you are not familiar, it should first take a course. Well, the natural material is sufficient everywhere. Materials are collected, pressed and dried. And after creating the trial version of the picture (provided their commercial appeal), you can start and implementation - through a personal website, auctions or souvenir shops.

suitable: artists, needle women, creative individuals.
What do you need: natural materials, imagination, knowledge of technology.
In that invest: picture frames (p 50-500).
Manual labor will always be valued more expensive manufactured goods. One painting in this technique can cost 3000-30000 rubles.

Creating a garden ornamental figures.
More some time ago we admireddesign gardens in foreign films. And today we have an opportunity to legalize their land with the help of landscape design and other tricks. Even the most beautiful section looks faceless figures with no garden. And given the increased demand for them can be a good idea to make money under certain conditions. The more that the cost figure is 5 times lower than the price of the finished product.

suitable: designers, sculptors and painters.
What do you need: materials for filling the forms (concrete, gypsum or Polistoun), the forms themselves (10-15 original forms), paint, artistic skills.
Advertising: flyers, leaflets on the boxes, Internet bulletin boards.
The process of creating the figure ispreparing a mixture, pouring it into the desired shape (eg, dwarf or birds), extract after drying and painting products. Of course, the artistic skills of more than necessary, unless you have no desire to share the revenue with the familiar artist who will paint your pieces for a fee. And preferably in advance to ask about demand for these or other shapes that then they do not rest on your cottage dead weight.

Ekochelovek - souvenirs.
The ideal way to earn money, because of the highdemand for "eco" in general -. on ecotourism, ecoproducts, furniture, etc. What is ekochelovek? These products - a piece of nature in your home, "head" (pot for planting of white ceramic) and the lower part - the silhouette of a man and other themed shapes. Included is usually present in the soil and grass seed bag. The figure is suitable for any interior. And thanks to various forms of (pregnant woman, a man in the lotus position, the child and so on.), It can be a great gift.

Main idea: ekosuvenirov creation, embodying the harmony and purity (white with green).
suitable: any.
What do you need: material (ceramic), soil, seeds (flowers, lawn grass), white paint.

Breeding butterflies.
About salute of tropical butterflies or aliveButterflies in beautiful gift boxes, many already know. Most often, these insects are successfully used at weddings and other celebrations instead of the traditional doves and balls. Breeding butterflies from the usual hobbies confidently moved into the category of profitable business.

Customers: public agencies, private persons.
suitable: any.
What do you need: room, insectarium (aquarium for insects)the / means to maintain the desired temperature in the insectarium, chrysalis of tropical butterflies (50-300 p / pc), a greenhouse under tropical plants (feeding larvae), dry twigs in the aquarium (they dried butterfly wings) and patience.
Dolls are available through a global network oravailable from the same "babochkovodov". If all of the rules you can quite fast return on investment (not so much) money. Especially considering that the cost of this tropical insect can reach 1500 r.