How to combine work and study the woman without prejudice to both - useful tips
How to combine study and career? Read on lady-magazine.com tips on how to effectively carry out the work in collaboration with their studies. Work while studying - learn how to organize themselves and to give equal attention to their studies and career
From modern man in progressivesociety requires a vast store of knowledge and skills. And often, to be, we have to combine work and study in this successful person in the future.
See also: How and where to look for a job after graduation - instruction for graduates.
If you face the question - how to combine work and study, without prejudice to each party, and in addition - regularly pay attention to the family, the answer here.
Combining work and study is quite real. However, the need from you enormous willpower, patience and persistence. If you have these essential ingredients of success, then you will succeed. But with all these qualities need to learn to plan your time. Generally, intelligently allocate your time, it is desirable to be able to every man and woman, to combine study and careers is a must. it's desirable enlist the support of familyWhich may for a period of study of the release you from the household chores, as well as in difficult times to support you morally. See also: How to distribute the household tasks in the family?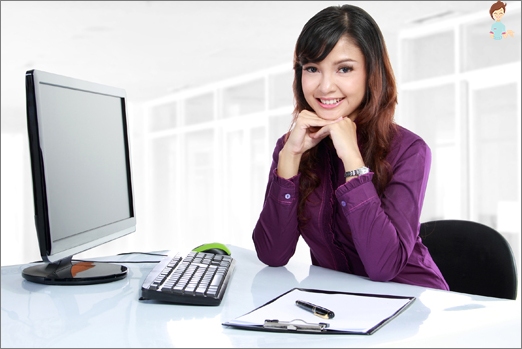 Were there times in your life when you notice that the day has passed, and of the plans made only half of the cases, or even less? The catch is that you plan out your day.
To plan your time and anywhere to keep up, you need to:
Adopt a notebook or file to the laptop and constantly paint their actions. Do not write a large number of plans, knowing that do not have time to meet them.
Divide the case for the importance of three types1 - very important, you need to docertainly today; 2 - It is important that it is desirable to be done today, but it is possible and tomorrow; 3 - optional, to be done, but the timing is still there. It is desirable to separate them in different colors.
At the end of the day to delete from the list of work done.
To exclude from the list of cases domestic dutiesThat can perform other family members.
Inform the leadership of his intention to study and discuss with the authorities the possible trade-offs work schedule for the period of exams.
Talk with teachers, Items which you can not visit regularly and arrange a free visit and ask for lectures in electronic form for self-study.
Forget about computer games, social networks, TV, partying with friends - All this will be, but later, after reaching the target.
Sometimes rest. Of course, exhausting ourselves by combining work andtraining to exhaustion is not necessary. Rest - necessary, but at the same time, you need a vacation with health benefits. For example, the evening walks in the street beneficial for good health, as well as an opportunity to think about plans for the next day. During exercise - strengthening muscles of the body and the head rests. Relax, but remember: the case - time fun - hour.
Forget about laziness. All things have to be done here and now, andnot stay on afterwards. And in the words of Omar Khayyam: "If you started something, you should be sure to finish, and you can not stop until it is wrong." In other words, until the hands are not the desired degree, is not the time to relax.
Work together with the study - not so scary. Hard work in order to achieve the intended purpose - a decent education, which in the future will bring a good return - a the need for continued success.