Beautiful, thick, long, shiny hair - it is our decoration, a source of pride, feminine force. There are many ways on how to grow a thick hair, and we'll tell you about them
Beautiful thick long shiny hair isOur decoration, the subject of pride, female power. But unfortunately, not everyone can boast of the presence of chic hair. Stop, do not despair - everything is in our hands! The truth will have to make some effort, beauty from nature gets only units.
There are many ways how to grow thick hair, this includes head massage, nourishing masks, methods of traditional medicine and professional cosmetics, but everything in order ...
It is important to know
The average hair extends from three to five years, the first few years it is actively growing.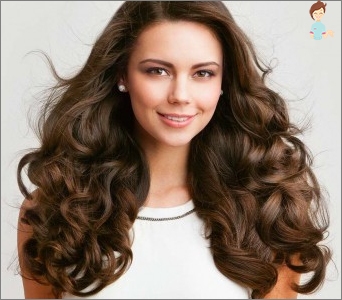 During the whole period of life, the hair root slowly rises to the surface of the skin and weakens. Then follows a period of dying, which lasts about a hundred days, and ends with a fall.
Another interesting fact: The speed of growth of hairs depends on age. At a young age they grow at a speed of 13 mm per month, in mature - 15 mm, in the elderly - 11 mm. So no matter how hard you try, but the question of how to grow hair in a week disappears by itself, it's just impossible. Even using all kinds of strengthening and growth-stimulating remedies, it will not be possible to grow more than two or three centimeters a month, not to mention the chic and long hair.
What do we need for success?
I warn you at once, this process is quite long and painstaking.
Strengthening and nutrition should begin from within. What am I talking about? Of course, about proper nutrition. Getting all the necessary vitamins and trace elements, the hair gets a healthy shine and density, while in two to three months their growth accelerates.
Very valuable vitamins A, C, E, group B.
Vitamin A is found in egg yolk, vegetables, liver fish, carrots, butter;
Vitamin C is found in citrus, Bulgarian pepper, sauerkraut and black currant;
Vitamin E is present in brewer's yeast, vegetable oil, seeds, nuts, oatmeal;
Vitamins of group B are in the liver and kidneys of animals, seeds, bread, legumes, carrots.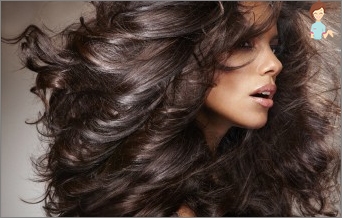 Try to maximize your diet with the right products, and the result will not be long in coming.
In addition, it will not hurt to try a variant with the selection of a complex of vitamins and minerals, specially designed for Improving hair growth, They can be easily purchased at any pharmacy.
Hair is divided into fatty, dry, normal and colored.
Therefore, we go to the store and select shampooCorresponding to the type of scalp hair, at the same time do not deprive of attention balms, masks and conditioners. They will greatly simplify the care and save a lot of time. Picking up funds for washing your head, pay attention to their composition, I advise you to buy one in which plant extracts predominate.
The basic set of special cosmetics should consist of the following means:
A well-chosen shampoo (every woman has her favorite brand, time-tested);
Shampoo for dandruff;
Burdock oil in the form of a mask or spray (a fairly inexpensive product, suitable for all types of composition);
Nutritional balsam (preferably one brand with shampoo);
Pairs of masks to strengthen and prevent brittleness;
Conditioner with a prefix thermo (it is necessary for those who regularly blows the dryer).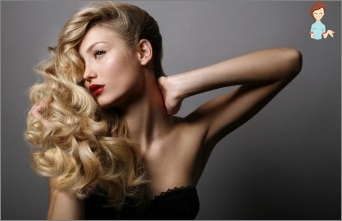 Add the rest to your taste, the size of your wallet and, of course, your desire.
Since the decision to grow your hair color, you need to exclude the procedures of melioration, coloring, perm, which makes the strands thin, brittle, dry and naturally lifeless.
It is advisable for the time to refuse from staining, or to reduce this process to a minimum.
Choose colors with the most gentle effectAnd whenever possible in tone to your natural color. The next stage in the question of how to grow thick hair will be going to the beauty salon, where we get rid of the dry bifurcated tips. Very effectively helps to cut with hot scissors, it kind of seals the tips, not allowing them to separate in the future, which will help to keep nutrients in the hair structure for a long time.
A good effect is a regular massage, thisStimulates the circulation of the scalp and strengthens the hair follicles. To improve the result, massage is best done with the use of nutrient oils or balms.
Nutrition at home
Professional cosmetics, of course,Will ease your life and help in the matter of how to grow hair for two or three centimeters within a month, but no one has canceled time-tested folk remedies.
Onion juice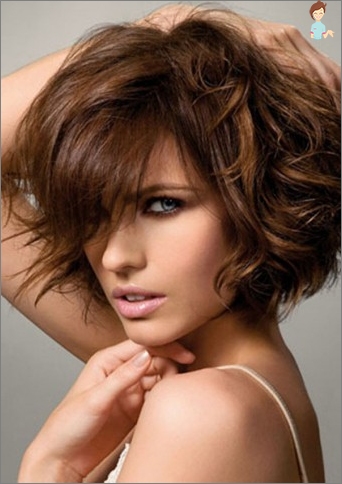 The most popular remedy is onion juice. Its therapeutic effect you will see almost immediately, and after several applications your hair will become lush and shiny. What you need for this: take a few pieces of onions, grind in a meat grinder, squeeze out the juice from the resulting gruel, only it is needed for our mask.
Rub slightly massaging movements of the resulting juice into the scalp, from above wrapped with a film, and then still warmed with a towel.
We withstand a couple of hours, and wash off with shampoo. Everything is very easy and simple, and without much effort and cost for the budget. If you are worried about the smell, you can believe - it does not remain.
Mask for nutrition and shine
Take a tablespoon of linseed oil, add toA couple of spoonfuls of honey and three chicken yolks, all this is well mixed and applied to the hair, wait for forty minutes, then wash off with shampoo. The mask should be applied twice a week for a month.
The result is simply excellent. Flaxseed oil can also be ingested on a tablespoon every day, it contains omega-3 fatty acid, which the body does not produce. After a month of oil intake, the hair becomes shiny, and the skin of the face and body is smooth and soft.
Decoction
Broths burdock root, Herbs of calendula, chamomile and nettle are useful for rinsing after washing the head. They are a good nutritious and growth stimulating agent.
It is important to remember that if you want to grow one desire a little, you need a solid systematic approach with the implementation of all these recommendations. And the result will be beautiful well-groomed and long hair.