We have fun: unusual puzzles for children and adults
The riddles of the snag are one of the funniest verbal games. Correctly selected set of similar tasks will surely be of interest to both children and adults
Riddles are an integral partFull-fledged childhood. We all remember well about that pear that can not be eaten, or about scissors with two rings and one stud in the middle. But modern parents are so busy with their many duties, do not want anything, or just forget to develop their children by means of riddles, rebuses and charades.
In fact, such an occupation does not require much free time, and you can pamper them a child on the way to school or kindergarten. Let's start?
Not a single day without a riddle!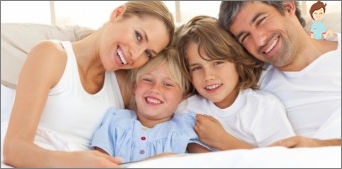 All puzzles and other similarEntertainment is not just a way to have fun, but also an intelligent, poetic and moral work of folk art. Hence the conclusion that charades and puzzles help not only to develop the child's mental abilities, but also have a positive impact on his aesthetic and moral upbringing.
At the same time, the child learns to analyze andTo compare the information, because in the tasks can appear literally any object or natural phenomenon. This means that the search for a possible correct answer extends the concept of a child about the world around him, and new information is obtained not by passive learning, but by the logical outcome of an active thought process.
Riddles of dummy for children, charades and puzzlesAbound in colorful comparisons, which helps the child to know the depth and capabilities of his native language, enrich his stock of words and make the speech more slender and more pronounced. Most of these entertainments are humorous, making the life of the baby even more intense, fun and ironic.
Children love to make riddles to their friends andClose, that forces them to remember not only the text, but also the answer. There is an unobtrusive, cheerful and active memory training, creative thinking, imagination and imagination develop.
Tell me a word
Kids who do not go to school very soon. Just love guessing rhymes, the right answerOn which and strives to jump off the tongue. In the process of such activities, the development of intelligence, the awakening of imagination and imagination, the child receives the first information about what is rhyme.
Do not rush to ease the problem, the firstCalling the correct answer. Give the child to ponder, dig into memory and give out your version. It is necessary to begin with elementary riddles, gradually complicating tasks, and negotiating all the wrong guesses.
Guess and deceive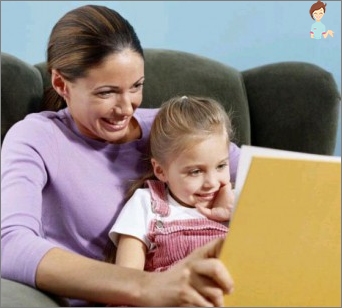 Mysteries of snag about animals, birds or schoolGuessing is much more difficult than rhyming. No, they also rhyme with the answers, only the latter should be selected according to the meaning, but not based on poetic rules. If the riddles of the blende. Telling about fairy-tale characters. To answer incorrectly, you will find amusing nonsense and confusion.
So, for example, who is the fastest of all rushing from fear? The tortoise, the kid will confidently exclaim, and it will be completely wrong, since the correct guess is the hare. Mysteries of dummy about animals teach kids to be extremely attentive, develop their natural sense of humor, teach not to succumb to provocations and deceit, develop logic and ingenuity.
Oh, the letter is lost!
Describing riddles and other charades withAnswers and without it, it's impossible not to mention the wonderful rhymes of Shibaev's production, which many of us can not forget from childhood. These short and funny poems were printed literally in every Soviet edition, so not offering them to your baby is a real blasphemy!
Such lessons of training memory and savvy should be offered to those children who are already familiar with the letters, and in a state of hearing to distinguish in the word a specific and detached sound.
Such funny poems about animals and fairyCharacters are called to convey to the young creature the main idea: each letter should be in its place, and not wander around the word or something to be replaced, which not only changes the meaning of what has been said, but also makes of the uttered complete absurd and ridiculous confusion.
After reading an example of a riddle with a dropped letter, discuss the funny and illiterate main Heroes. Then, together with the child, find and eliminate an annoying grammatical error.
To the ingenuity
Such riddles of savvy and snagging for adults andChildren do not require specific encyclopaedic knowledge or rich life experience. Guesses are equally complex for adults and for the younger generation, but they are able to prick up the mind and wit, learn to instantly catch the essence and train intelligence.
There is an opinion that smudging isAn innate trait of a person that is completely untrue. This skill, as well as all other mental functions, is trained and improved throughout the entire existence of a person.
Therefore, such tricks should be offered to the child not only on his day Angel or Births. But also in process of occurrence of a free time, developing its intuition, ability to react quickly to an event, breaking thinking stereotypes and teaching the child to non-standard methods of thought.
Solving wit, do not rush to Answers. Because the charades themselves are notable for their trick, ambiguity, inconsistency, and a bit of cunning.
Funny composers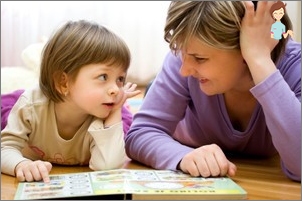 Funny riddles puzzles - it's beautifulA pastime that can be offered to children for a birthday or other celebration. But if you give the children the opportunity to compose a puzzle, it will become even more fun. This will give an opportunity to teach the children to express themselves clearly, brightly and briefly, to find a similar between different objects and see the phenomenon from an unusual perspective.
In the first composer there can be any character or event: a wild and terrible beast. Domesticated animals, a cartoon hero or a case that occurred on a walk yesterday. Such riddles can begin to compose already in three years, in which his parents should actively participate.
The initial task - to teach the child to allocate the mostThe main distinguishing features of what he tells. So, for example, if the main charade character is a bunny, then it's necessary to mention its long ears and the ability to jump or run fast.