How to wear a diaper on the baby right? detailed instructions
How to wear a diaper on the baby - a detailed guide for parents; Terms of Use diapers, the criteria for choosing the right diaper for your baby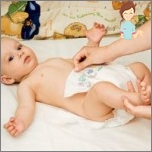 One of the inventions that changed our livesfor the better - it's disposable diapers. Subject to the rules, diapers become irreplaceable assistants and secure their parents in the care of babies. Not all parents know how to properly use this achievement of mankind. See rating diapers.
How to wear a diaper on the baby? detailed instructions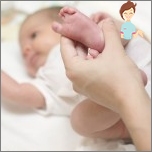 Place the baby's belly up on the changing table.
Ensure that the priest is clean and dry.
Remove from the diaper package. Expanding, spread gum and Velcro.
Grip the baby with one hand and both feet and gently lifted his legs with the booty.
Lay developed diaper under the ass and then lower it to the diaper.
The upper half of the spread on the toddler tum. If you have unhealed umbilical wound edge of the diaper to be bend, so it does not rub against the wound.
Squaring the upper portion of the diaper, fix it with Velcro on both sides.
Check the perfect seal to the body of the child diapers. It should not hang too put pressure on the stomach.
When you need to change a diaper?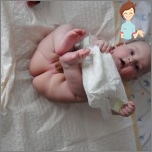 After each bowel movement baby.
After a long walk.
Before and after the sleep.
When the skin's moisture the diaper.
When the severity of diaperEven if the baby's skin remains dry.
Skin care after removing the baby diapers
substitution warm running water (in the absence of feces, can be undercut without soap). As for the girls - they can only wash away in the direction from the stomach to the priest.
If unable to wash away the baby with water (for example, on the road) You can use gauze wipes and so forth.
After cleaning the skin need powdering process (If the skin is moist) or cream (For dry skin).
Have redness It may indicate that the baby diapers are not suitable.
How to choose the right diapers for the baby? important criteria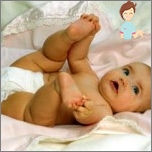 Compliance weight child.
Shelf life. Usually it is about two years.
Separation by gender (For boys and girls).
Availability Extras (Belts, gums, anti-inflammatory components in the composition, and other indicators of filling.).
Important rules for the use of diapers for the baby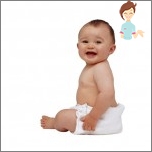 erythema under the diapers can be caused by overheating. In this case, the baby should arrange air baths and often ventilate the room. Also, it is not necessary to wrap the baby in too warm room.
When illness kid and its high temperature is better to do withoutdiapers - it prevents effective return the child's body heat. If no diapers do not, you should turn off the heaters and ventilate the room, creating a room temperature not exceeding 18 degrees.
Diapers do not provoke the emergence of diaper dermatitis. It is usually formed by a compound of urine and feces. Timely changing diapers so much trouble exclude.
Fotoinstruktsiya for parents: how to wear a diaper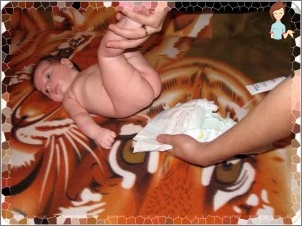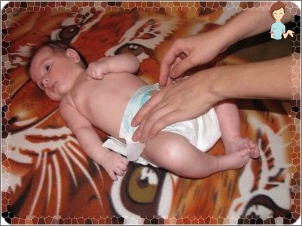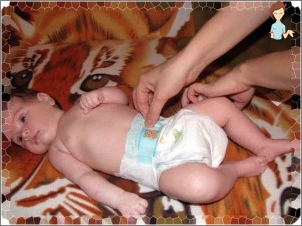 Watch Video: how to wear a diaper