How to search for a nanny: Babysitting and their subtypes
What you need a babysitter, and how to find a good nannyfor the baby? Tips for parents to find a nanny; sitter for an hour, a day nurse, nurse -vospitatel, nurse governess, private nurse, who is able to prepare and many others.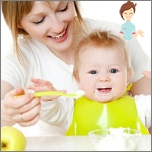 Some time ago, young mothers do not evenWe wondered about the rapid return to work - quietly sitting in the three-year maternity leave and to engage children. Today the situation has changed dramatically: a single mothers do not have enough full communion, others (most of them) - funding. As a result - many moms are looking for nannies for their babies as young as two to three months of age. But nannies are different, and the kid - the one and only, native and favorite. And the nurse would like to find the best for him. How to properly search for his child nanny, babysitter and what all are?
I am looking for a baby sitter for an hour, day, night, day - how not to be mistaken with a choice?
Day nanny - babysitting for the day
Features of the daily babysitting
Kid such nurse is engaged exclusively in the afternoon (from 6 to 12 h.).

Time nanny - from eight in the morning (sometimes later).
Weekend - one or two days a week.
Responsibilities nanny day:
Raising baby during the day (developmental activities, games, Reading books).
A full child care (bathing, feeding, walking).
Cleaning in the children's room and other rooms, where there will be a child.
Sometimes cooking for the baby.
By agreement - support the baby in the celebrations.
Night nurse - nurse for the night
Features of the night nanny
operation time, respectively, only at night (from 10 to 14 hours.).

Getting Started - from 8-9 pm. End - to 9am.
One or two days off per week.
Responsibilities night babysitting
Bathing baby.
Preparing a child to sleep.
Preparation of bed.
Morning and evening - hygiene procedures.
Caring for the baby in the morning and during the night.
Sometimes - feeding.
Time-based nurse, nurse for an hour
Features of the time-based nanny
Sport and care for the baby in strictly defined hours. For example, in the evening, for a few hours to a day or time of departure parents.

Individual time. It can take three hours, but can - a few days.
Hourly pay.
Responsibilities hourly babysitting
Complete care of the child, in accordance with the objectives and the time at which she was invited.
Provided evening work - games, reading books, feeding and preparing dinner for the night.
Provided that babysitting services are needed for a few days - caring for the baby, including all the necessary activities and procedures.
Daily nanny, babysitting for a day
Features of daily babysitting
Working hours - round the clock.

Usually, this babysitter needed very busy mom, or to infants.
Weekend - by appointment.
Schedule - 2/2, 3/3, in the presence of a second daily babysitting.
Responsibilities daily babysitting
A full-featured clock care and care for the baby.
Accommodation in a house directly finding the child.
Meeting with accommodation
Features of the nurse with accommodation
Hour presence near the child.

Accommodation in the room (house, apartment), provided by the baby's parents.
Time of the day depends on the parents.
Weekend - a day or two during the week.
Salary is usually short term.
Responsibilities nanny with accommodation
Precise adherence and daily routine, as well as its organization.
Baby Nutrition and cooking for him.
Child Leisure (leisure, entertainment).
Walking.
Support your baby to the doctor or for a holiday.
A full day and night care.
Cleaning in the children's room.
Nurse educator, the nurse governess, baby-sitter at home: pros and cons
Nanny at home, baby sitter, babysitter with accommodation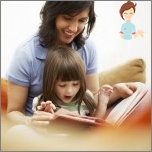 It can be a person from the agency or "friends of friends". The schedule is negotiated in advance for child care is right at your home.
Pros:
Kid did not have anywhere to carry
The child is in a familiar environment.
The rhythm of his life does not change.
Minuses:
Expenditure on salaries nurse, her travel to your home and food.
The presence of a stranger in the house in your absence.
Home to the nurse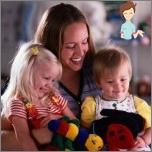 Usually, this nanny herself raising a child and wants to combine education with the completion of the budget.
Pros:
On nanny salary will leave less money than professional nurses.
No need to pay for food and travel nurse.
The kid will not get bored if the nurse has your child.
Minuses:
The road to the nurse and back will be a burden for you and for your baby.
Being with another aunt, and even in a strange place - stress for the child.
Babysitting having their children will not be able to give your child enough attention.
As for the legal and medical aspects - you are in a losing position.
Pedagogical and medical education for a nanny-home-based workers - a rarity.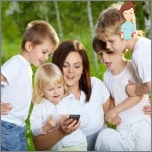 From previous nanny babysitter at home this is different in that it has the appropriate license for the provision of educational services.
Pros:
Finding child among his peers.
Easier learning necessary skills.
Lack of mothers less severe effect on a child.
Minuses:
The risk for a child to "catch" any infections from other children (starting from SARS and ending measles, rubella, etc.).
From a psychological point of view: finding a child under three years are not recommended in the kindergarten.
Babysitting, caring for multiple kids will not be able to pay the necessary attention to your child.
Nanny-governess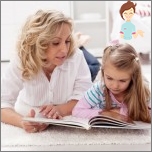 The duties of a nurse, in addition to the complextraditional services, also part of your child's learning any foreign language, as well as training for school. This nanny will cost more expensive than others. The only minus - in the value of services.
Girlfriend-sitter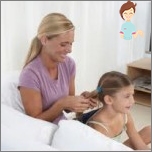 In the role of the nurse acts as your good friend or girlfriend.
Pros:
Girlfriend easier to entrust a child than a stranger.
The fact that a child will be treated well and fed in time, there is no doubt.
As a rule, pay a babysitter is not even implied.
Minuses:
Girlfriend filed a claim in the case of force majeure, it will be very difficult.
Nanny grandmother ad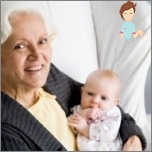 This nurse is usually through the ads that are served (hang), or through a friend.
Pros:
Life experience babysitting.
The increased level of responsibility and care.
The lower payment services, compared with professional nannies.
Minuses:
An elderly man is very difficult to keep up with a moving child.
If an elderly nanny something happens (and the problemshealth in old age, of course, are not excluded), it can cause serious stress for the child. Not to mention the fact that he was in this case is left to itself.
Babysitting - young Sose

order,

Teen babysitter, babysitter neighbor

These nannies are popular abroad (Baby Sitter). They work for two or three hours, looking after the baby without mom and dad. It is believed that the development of a child with a young nurse is more active. low cost of services may be isolated from the pros. As for the disadvantages, the most important - is the lack of proper experience. That is, young babysitter has a lot to be able to adore your child (and, as a rule, it is the adoration of each), to deal in household appliances and other necessary things, but can not help but notice that the baby fell awkwardly, that he had a fever and so on.
Where and how to find a babysitter?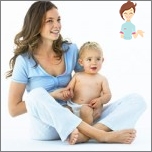 As if you do not urgently needed a nanny, notTake your time. Patiently choose until you understand - this is it. Still, the nurse you trust not to protect their belongings and most precious thing on earth - a baby. So, where to look?
According to the announcement.
Several options: paste up ads on the pillars and porches of nearby homes, buy a newspaper or place on the Internet. babysitting services cost will be inexpensive, and do not have to pay the agency. Minus: a stranger in the street in your home. That is, that the nurse may be just a thief, navodchitsey, lover foreign husbands or worse (this is a terrible option will not even considered). Of course, you may get lucky. And your ad will call a real modern, Mary Poppins (sometimes strangers are close relatives), but it is better not to risk it.
Relatives, friends and friends of friends.
This "cry" - the fastest way to find a nanny. And the people who respond are likely to be old enough and experienced and a lot of money will not (and sometimes do not take). Cons: if you want it or not, but you have to regularly listen to "correct" opinion about the education of your "blockhead" and all the information about what is happening in your home will be available to all relatives and friends.
Meeting of the agency.
Stylish, fast, reliable and inexpensive way. Easier to nowhere: one call to the agency, to formulate their wishes, and ... the nurse already ringing at your door. Plus many: babysitting experience, the choice - from hair color to the education and age of the nurse, and you can select your preferred price for a babysitter. But most importantly - a thorough check of the staff at the agency. That is, you can be sure that you do not send a man without education, medical books and with a criminal record.
The interview with the nanny - what questions you need to ask!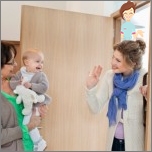 Psychologists say that the first impression is the most important. In many ways - yes, though you can bet.
So, it should be to start pay attention to the clock. Punctuality - one of the indicators of human responsibility. I was late even for an interview? Feel free to cross out of its list of candidates.
Appearance. Studs, mini-skirt and a "war paint" andunacceptable, as carelessness. In addition, should pay attention to the expression of nurse's face when they met. The negative facial expressions, grimaces and obvious insincerity - an occasion to say goodbye.
Experience and education. Looking for nurse babies? Medical education is compulsory. Experience - the same. About personal qualities, such as love for children, and can not speak.
Health nurse. Of course, the nurse needs to be healthy. Medical book is obligatory. As well as the absence of diseases such as AIDS, HIV, mental health and skin-venereal disease (ask for help, test results). With regard to the age and general physical condition - the nurse must have the strength to care for active baby moving.
Former employers. You may also want to ask about the reasons for parting with previous employers. And even better - get them to coordinate and communicate personally.
Have children. If your children have already grown up babysitting (or even better - up), then problems such as sudden sick and output, as well as short absences during the day, you will not.
Location babysitting. The ideal situation if the nurse lives near you.
Pastime with a child. Ask how she usually spends time with the child. It is clear that the response should not be limited to walking and feeding.
Bad habits. Babysitting, having bad habits, should not be allowed to care for the child.
"Insidious" questions - how to check a nanny
"How do you see the perfect child?". In this case, peace and obedience of the child - not the best answer. The kid has to smile and enjoy life.

"Your favorite everyday meal?". Fast food and dumplings - just do not fit. Fricassee of rabbit in wine sauce - too.
"What do you do if the baby will fall (impact, be burnt and so on.)?". The answer should contain not only information about the first aid, but also the assurance nanny that she will notify parents about the injury.
"Were there mistakes in your practice?". All mistaken. The reaction to the answer depends on the sincerity of the nurse.
"What cartoons loved your previous alumnus?". Perfect Nanny knows about all the children brought up.
Do not forget to ask about the child's opinion. If a baby with a babysitter in terror rammed into the corner and refused even to greet her, the nurse can immediately say goodbye.
How to behave with a babysitter?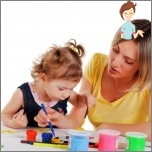 Once you have decided on the choice of the nurse,should such a step, as the conclusion of the contract. The contract specifies all the items, details and features of cooperation - from the responsibilities and work schedule until the force majeure. Even if your babysitter is not one agency, and you find it on their own through the ad should be to conclude the contract.
The first few days - the "lapping" to each other moms, nannies and baby. During this time period, you can understand how to treat the baby nurse as the nurse refers to it, what methods are used in the education of the nurse, responsible features correspond to his duties.
Teach your nanny to use your appliances. Make a list of all the important details about which she should know (a problem with the equipment, poor wiring, and so forth.).
Leave all your contact nurse - Phone numbers, work address, phone number needed immediate medical attention and so forth.
Do not treat your nanny, as a member of your family, and do not discuss it with your family affairs and problems.
Babysitting for children. How to be safe?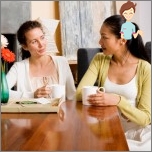 Unfortunately, even the most thorough inspection candoes not protect against human dishonesty. As "podstelit straws" to feel more or less easy for her baby, left with a stranger?
Periodically come home "suddenly"Instead of after use in the usual time. So you can see - what exactly busy nurse, not thrown if a child unattended in a different room, whether it is purely dressed, whether he has handles, etc. washed.
Ask neighbors to watch your nanny and babyAs possible (this option is usuallywhile walking babysitting and child). That is, look - as a nanny behaves with your child as the baby reacts to what exactly they are doing on a walk.
The child - the main "light" nanny integrity. If a kid happy, neat, full, fun, rejoicesnurse's arrival - means all is well. If the baby becomes fussy, his condition and mood change, and in the morning he breaks up with you on hysteria, should look into the situation.
Even if you trust the nanny completely, hidden camera and recorder you do not interfere. On the job you will be able to observe the actions of the nurse through the Internet (when installing the webcam). Equipping this does not require a significant financial investment, and you can install it yourself. Warn the nurse that it "removes hidden camera", or not - it thrifty. But usually nurses, who know about the video control, more disciplined behavior.
And remember that the nurse - a mother's helper, and only. It can not replace your baby mama.