To gifts for the newborn should be treated with special responsibility
What can you give a newborn baby, veryDifficult, but very important issue. Surely, those who have already become parents, faced with the situation when ten identical costumes are to be kept in the cabinet, a few baby baths hang in the bathroom, and a number of unnecessary and irrelevant things, presented by friends and relatives, are stored in the bins. A gift to a newborn child should be not so much for the baby, as to help the parents.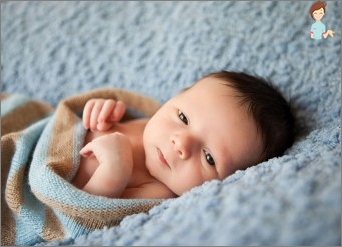 To choose the necessary and relevant thing, we decided to make some tips to help those who are going to congratulate newly mum and dad.
Gifts for newborns can be different, because in this period of life, the baby and parents need a lot of different things, from the rattle to the bathroom accessories.
The most ideal option would be to ask the parents what they lack for the baby, and Choose a gift With this account.
In this case, you do not risk to make a mistake with a gift and present "Twenty fifth bicycle". But of course, because of their modesty, parents can not always help you in this, and often dismiss the phrase "Yes, do not need anything, look at your own discretion".
The most relevant, perhaps, is the moneygift. Then the parents will be able to buy the things they need. If you chose this way, then try to decorate the envelope in a beautiful and original way. For example, if it's a girl, tie a pink ribbon, if boy, then blue. It would be nice to attach a small gift to the money, in the form of pints or rattles, it will emphasize your attention and care.
But if, nevertheless, you decided to choose a gift yourself,Then here are some actual gifts for newborns. Sets of cosmetics for babies from the first days of life, will always be needed, even if the mother of the baby has already taken care of this, then excess foam for bathing or powder for diapers will not be superfluous.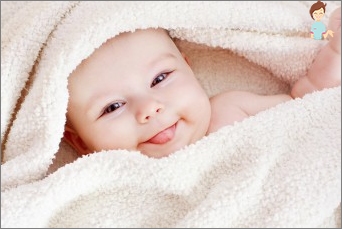 In this case, you should not just buy cheap, unchecked cosmetic brands. A good gift can be a children's terry towel with a corner for the head, a blanket, a soft blanket.
The radio-nurse will be appreciated by parents living in the house orLarge apartment. This is an irreplaceable thing, which is a good helper for moms. However, if the newly-made parents have a small flat, then such a gift will be useless.
---
A beautiful night light, may not only be an assistantAt night, but also a beautiful element of the interior of the nursery. If the parents have a car, then a car seat for children can be a good gift. A good and necessary gift will be a mobile phone with toys on the crib, developing a rug.
A great gift are things that will simplifyLife of parents. Such things include juicers, food processors, multivarks and other things that make life easier. For kids, developing toys, soft books with bright pictures, rubber toys for bathing are very relevant. Also, they will be a very nice gift from socks made of pure wool or booties, especially in winter.
Requirements for gifts
All toys must be bought inSpecialized store and have the appropriate quality. They should not have removable small parts that the baby can swallow. Children's cosmetics should be marked "Hypoallergenic" And purchased in pharmacies or special departments.
Now it is very fashionable to give cakes from diapers,But, according to pediatricians, such a gift is not hygienic and safe. If you are going to buy large gifts, such as a chair for feeding or a car seat, ask, maybe new parents already have these things.
---
When choosing clothes for newborns, you should know the size of the baby and buy 1-2 sizes larger. If you buy a rattle, it should be light and comfortable for the small handle of the baby.
What not to give to newborns
There are gifts from which it is worth refraining. Do not give furniture, because
Most likely parents have already bothered about it, and have picked up a crib under style of a children's room. Also, only parents can choose a stroller for a child, which is convenient for them.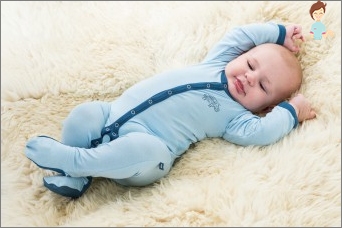 Soft toys are also not relevant in this period of the baby's life. And being on the shelves, they can become an extra source of dust collection. It should be taken more carefully and to the choice of clothes for the baby.
Do not buy beautiful and elegant setsFor newborns, because kids grow quickly and many such things simply do not need. It is also possible to have daily pajamas and body mum already on the eve of childbirth.
Do not give disposable diapers, if youDo not know what exactly parents use. To take toys and clothes for growth is also not relevant, because things, especially large ones, take up a lot of space in the house and lie for a long time without benefit.
I hope we helped you find the most current and desired gifts for newborns!